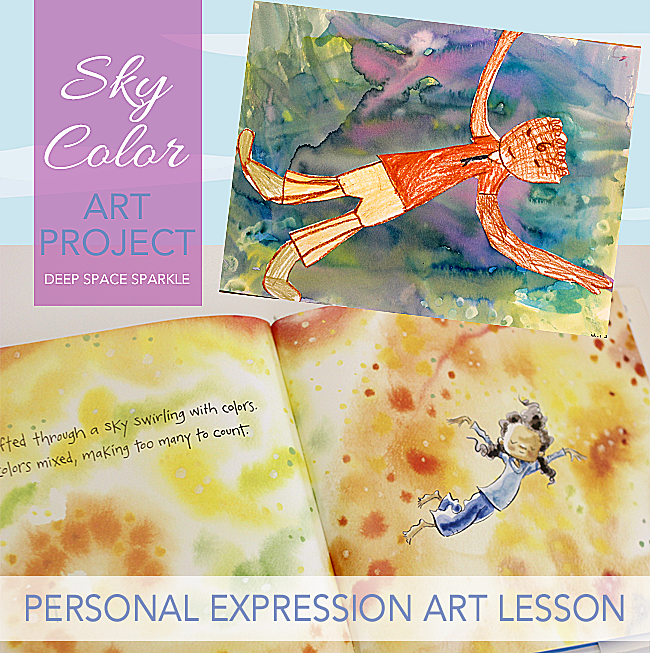 Sky Color by Peter H. Reynolds celebrates the creative process with endearing illustrations and simple, but powerful words. I read this book to my K/1st grade combo class and set out to teach a lesson in self-expression. This is what we did: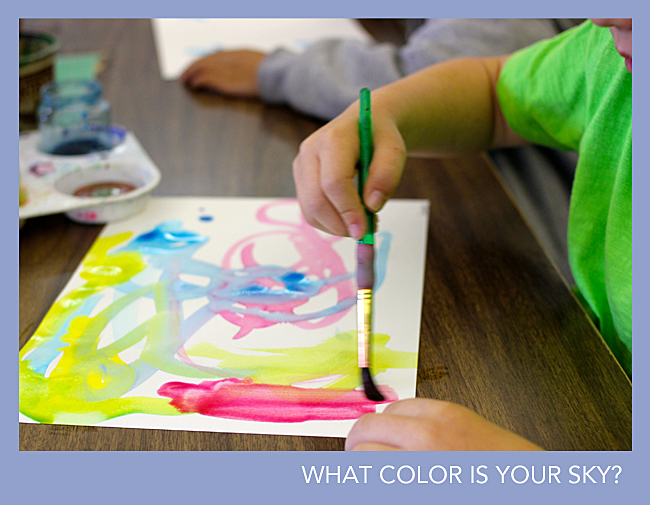 Each child received a 9″ x 11″ sheet of watercolor paper and access to a tray of liquid watercolor paints. After reading the story the children got a pretty good sense that painting a sky doesn't need to be blue. We talked about other colors and children began naming their "sky colors". Using a medium-sized brush, the children painted whatever their sky looked like in their minds. It's good to note that their imaginations were often interrupted by the sheer joy of painting with liquid watercolors and as a result, most sky colors ended up slightly on the stormy side. Here's a tip: set out watercolor paint colors that mingle well.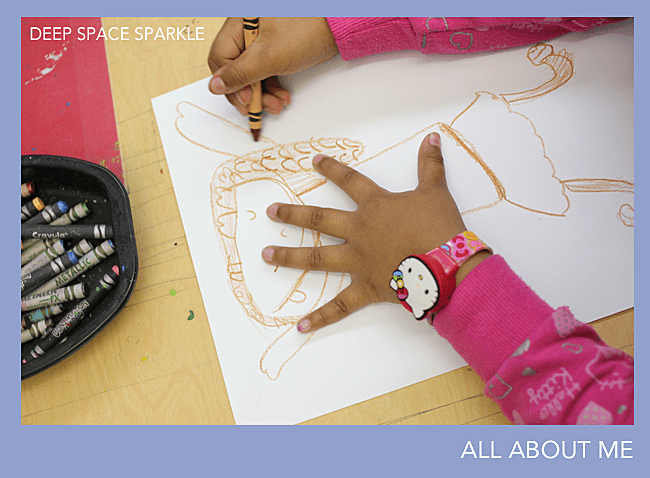 We set the paper aside and I handed out 12″ x 9″ white construction/sulphite paper. With crayons, the children drew a portrait of themselves with their arms extending away from their body. The kids used as few or as many crayons as they wished. The whole idea was to create a flying person. More on that later…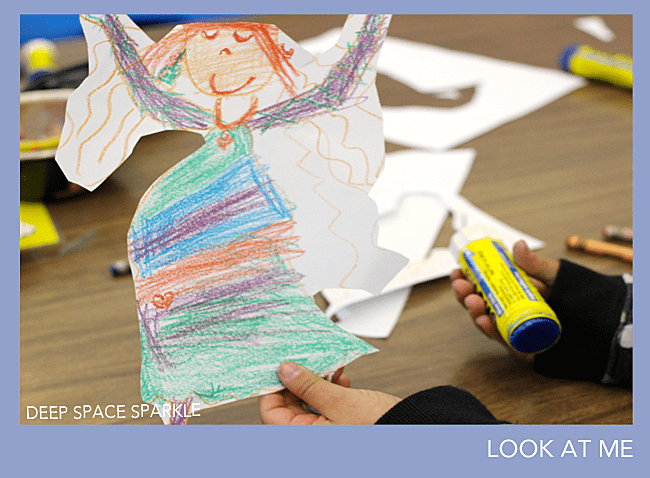 After the drawing was completed, the children cut out their bodies and glued them to the dry watercolor paper. After gluing, they turned their artwork on it's side to create a flying version of themselves.
Flying Kinders and First graders!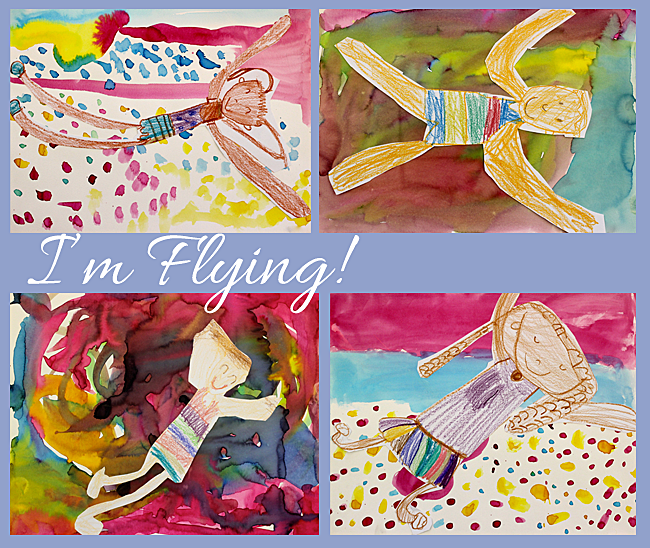 Have you created an art lesson based on this book?
Please share your links in the comment section below…