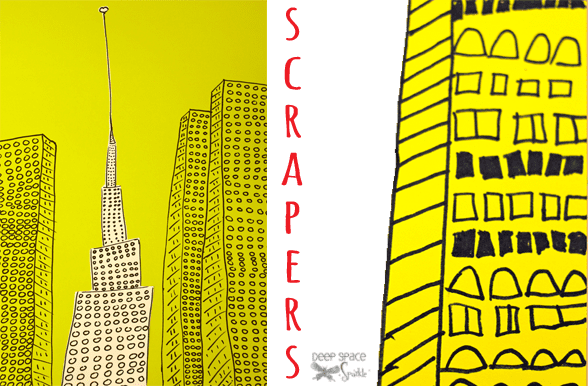 Inspired by illustrator, Marz Jr. 5th grade students looked at pictures of skyscrapers and created a retro line drawing of their observations.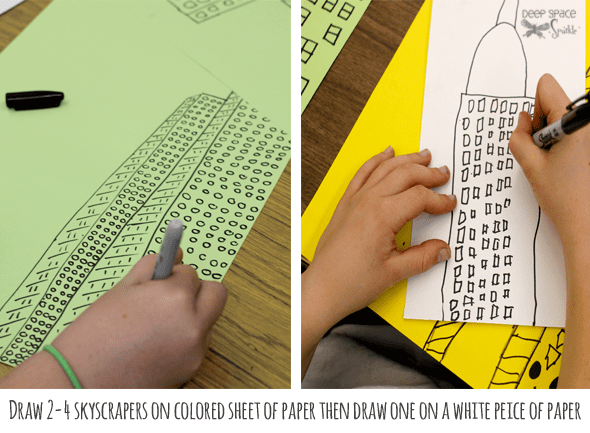 The students used a black Sharpie marker to draw the contour lines of a skyscraper (we looked at famous New York landmarks) and then got busy adding the dozens and dozens of extra windows and doors. I suggested drawing 2-3 skyscrapers on the colored paper and leaving enough room for a 4th skyscraper somewhere on the paper.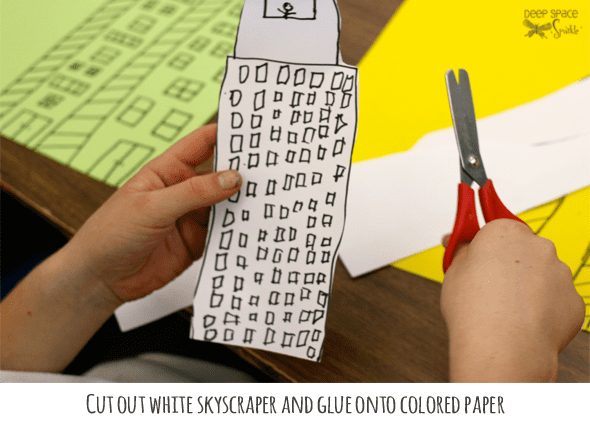 After drawing the skyscrapers on colored paper, I handed out sheets of 12″ x 9″ sulphite paper so the student could draw a final building. They cut the building from the white paper and glued to the colored paper. Stunning results!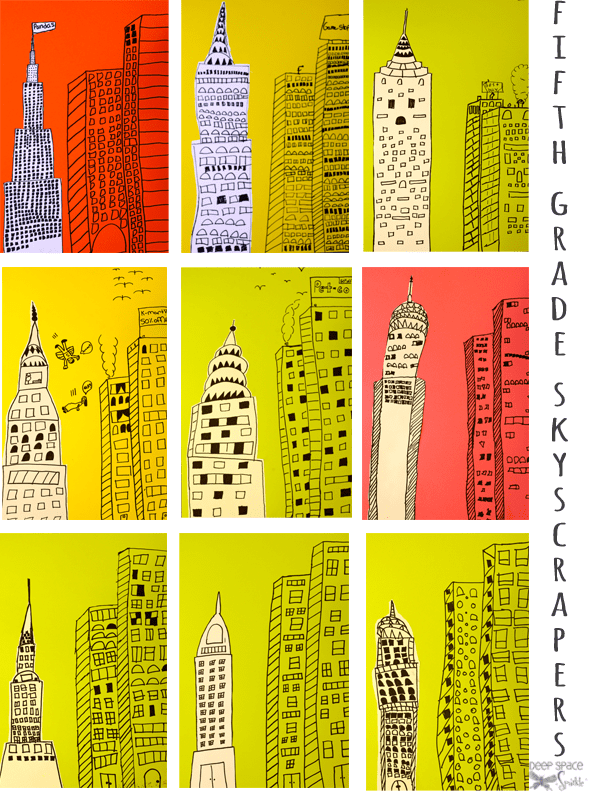 ---
Teach art from a cart? Learn why this lesson is a great choice by downloading this free checklist and lesson guide!