Couldn't resist creating an art project based on the book Snowmen at Night by Caralyn Beuhner. I read the story to my first grade students and then we got busy creating a dark night sky with either tissue paper skyscrapers or houses in the background.
Mod-Podge kept everything in place and added a nice little sheen. The next time we met, the first graders drew a snowman on their white paper snowbank and filled the snowman's belly with white paint. Painted paper hats, scarves and mitts kept the snowman toasty warm.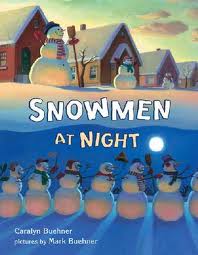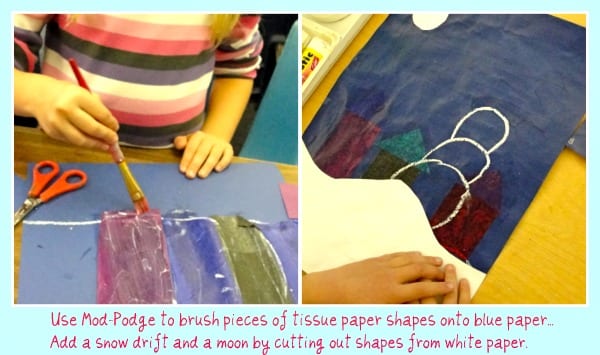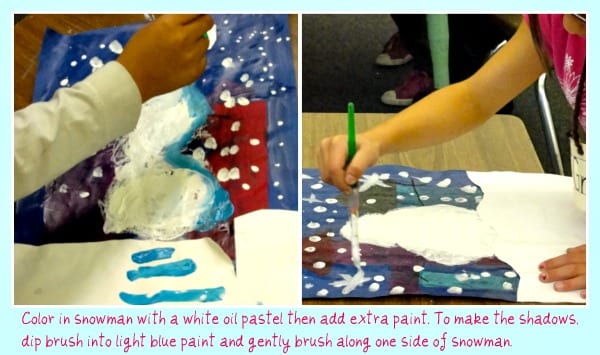 I learned a few tips from one of my other snowman projects, Tissue Paper Snowman. The layer of Mod-Podge (watered down slightly) prevents the tissue paper from bleeding through to the snowman.
I know in Tissue Paper Snowman, I used liquid starch to apply the tissue paper. Mod-Podge works better for this project. As an added precaution, or if you want to use liquid starch to apply the tissue paper, color in the snowman with a white oil pastel before painting. Again, this eliminates any tissue bleeding.
First Grade Snowman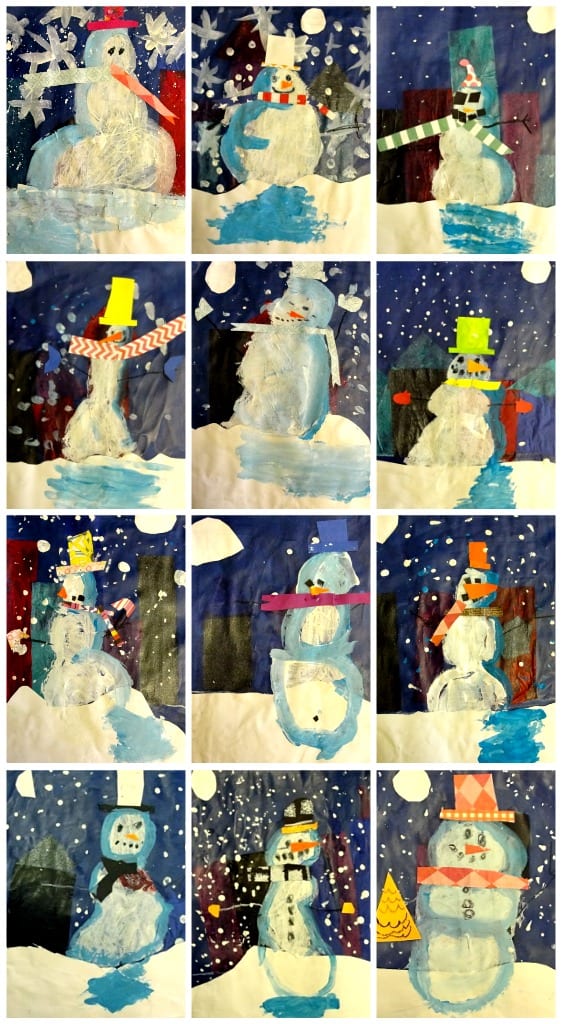 Aren't these adorable? I'll be doing this one again.
---
Want more lesson ideas for the holidays? Download this free lesson guide by clicking the yellow button below and I'll send you my 5 Non-Religious Projects for the Holidays!