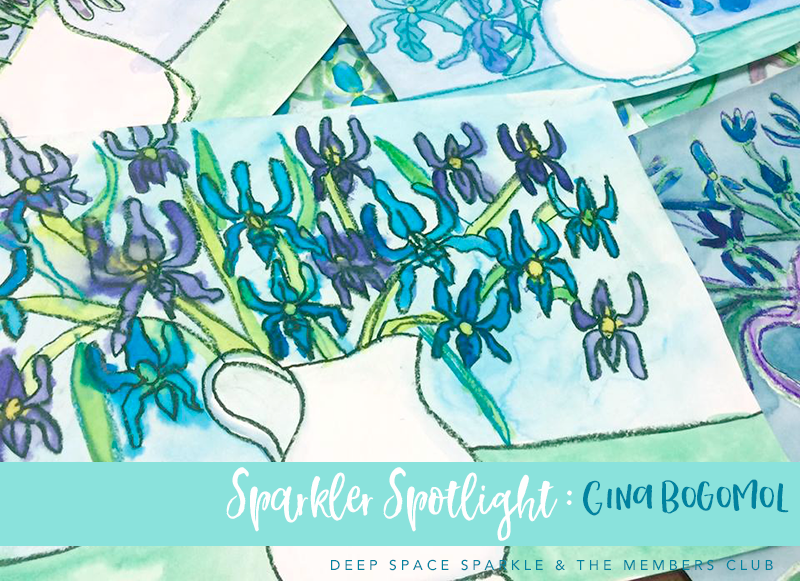 The exciting part of Deep Space Sparkle's Members Club is the chance to see what art teachers around the globe are creating with their students. The community group literally blows up everyday with postings of the latest art bundle experiments.
My favorite part of my day is when I pour my coffee and browse through the daily uploads. One of our members, Gina Bogomol from Saint-Petersburg, Russia has been on my radar for a while.
She's that type of teacher: everything she does is crazy good and makes us wish we were a student her class. She recently submitted a gallery of Klimt-inspired women based on two projects from the Klimt Bundle.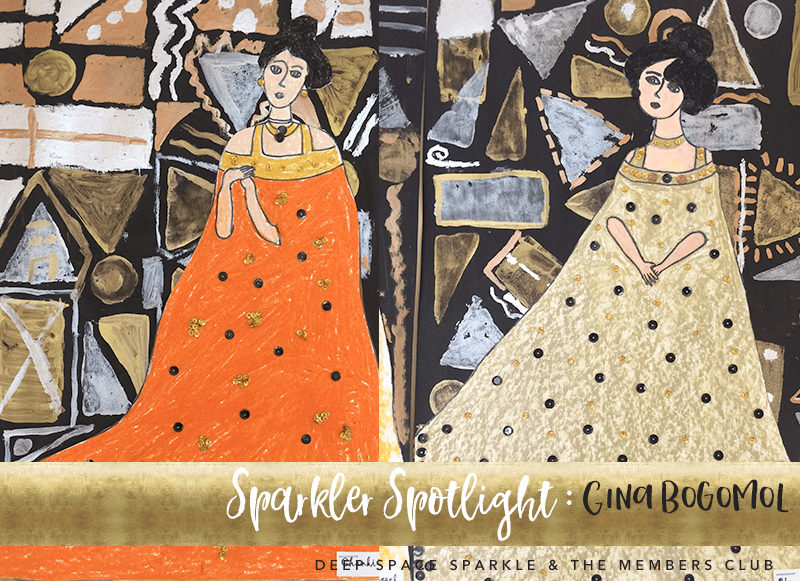 Golly. It was devine. I loved it so much that wanted to learn more about Gina aand what it's like teaching art in Russia. Here's what she said:
Thank you Patty for inspiration and desire to share your experience with others.
I'm from Saint-Petersburg, Russia. I graduated from State Pedagogical University, Art Department. Now I work at the International Academy of Saint-Petersburg. We have students from many countries. Some of them come to Russia just for a short period of time.
This is my 12th year of teaching art at school in general, and 4th year at IA. Our school works upon request of the American education system, so it was all new for me as a new teacher when I just started there. I worked in a small Russian school before. Therefore I had all reasons to start searching internet for resources. I had no idea of how to teach in American school. What a relief it was when I found DSS two or three years ago. Terrific! It helped me so much! It was just the best, so close to my style, so easy to adopt for my lessons.
Your blog became my favorite resource, it helps me to teach my students in a more accessible way, which is not always easy for the artists ( when you know how it should be, but sometimes do not know how to explain). It saved and keeps saving a lot of my time. I teach K-12 and after school group twice a week (about 20 lessons every week), and I always have to have a few fresh, creative ideas to inspire my wonderful artists.
Last year I had Klimt's Tree lesson with only one of my classes. This year we did Klimt projects with the whole elementary school, and many turned fabulous! I love the results!
Golden Ladies were made by my 6th graders. Even my goof off :)) kids worked with enthusiasm on this project. And yes, this is a combination of two lessons of yours.
So, after being inspired by Klimt's Adele Bloch-Bauer, we drew the lady first using oil pastels. Then, during the second lesson we made stamps and created the patterned background as it was shown in your video. In our third lesson we put everything together and finished embellish the dresses.
Special thanks for a free month membership!!! It's such a blessing to be a part of the art teachers community!
Gina
> > You can watch the Klimt video that Gina referred to HERE.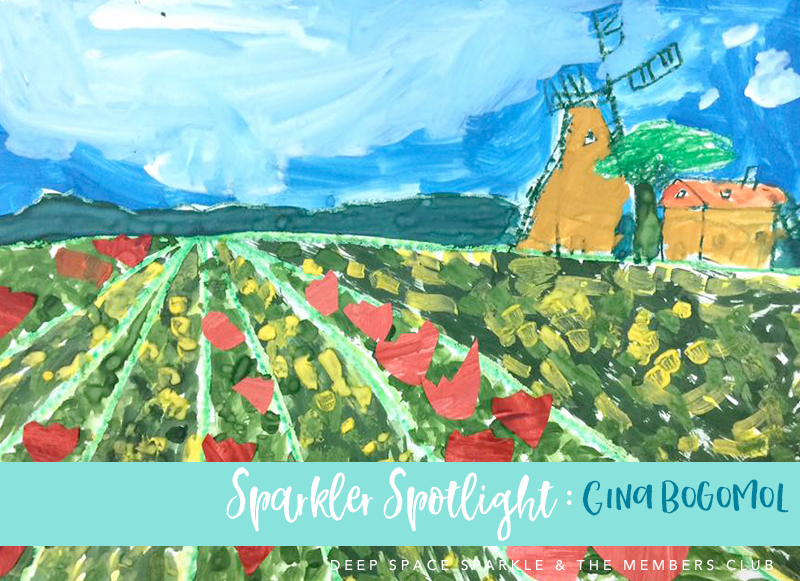 Fourth Grade Monet Windmill & Tulip Fields Landscape from the Monet Bundle (February 2017 The Members Club)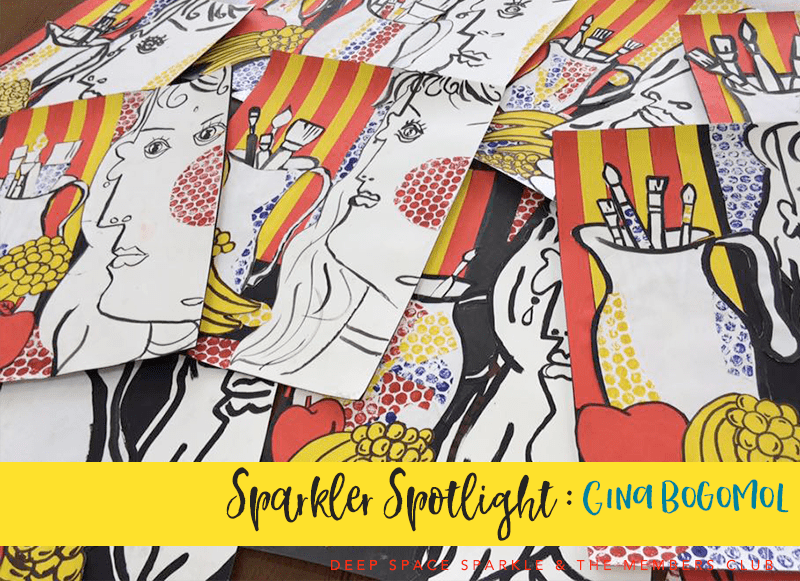 Sixth grade Lichtenstein Portraits from the Pop Art Bundle (November 2016 The Members Club)
If you would like to be a part of our Sparkler community and become a member of The Members Club, click the yellow box below , add your name and email so that we can send you notification when enrollment opens.