When I was a young artist, my favorite art activity was drawing fashion figures with a water-soluble black marker. Brushing the artwork with water turned the drawing into a painting. I discovered this technique quite by accident, and have been using it ever since.
Using markers in the classroom is popular for many art teachers who gravitate to a low-prep project. This is one of them but the results are as unique and exciting as each of your students.
This is what you need:
– Water-soluble broad tip markers (Crayola brand is great)
– 12″ x 9″ white all-purpose/sulphite paper (I like Tru-Ray)
– 12″ x 14″ black all-purpose/sulphite paper for background
– Squares of 4″ x 4″ colored paper for flowers
– Glue & scissors
– Medium paintbrush and clean water
Here's what to do: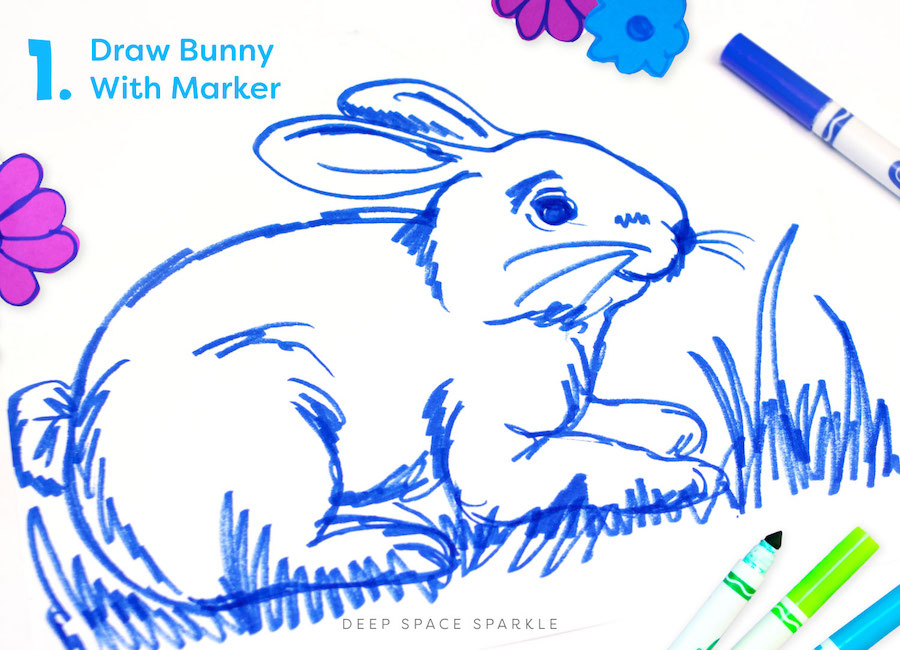 Using the drawing handout provided in the download (keep scrolling!) or using pictures or book illustrations of rabbits, loosely draw a bunny. Children should choose ONE color of marker to draw their rabbit. It really helps to choose a dark color as the pigment in the marker will transform into paint better than a lighter color.
Try not to do a guided drawing with this project. Guided drawings will inhibit the free-style nature of the drawing. Create the fur by drawing short lines on an angle.
Try to color in areas of deeper contrast. Add scribbles of grass.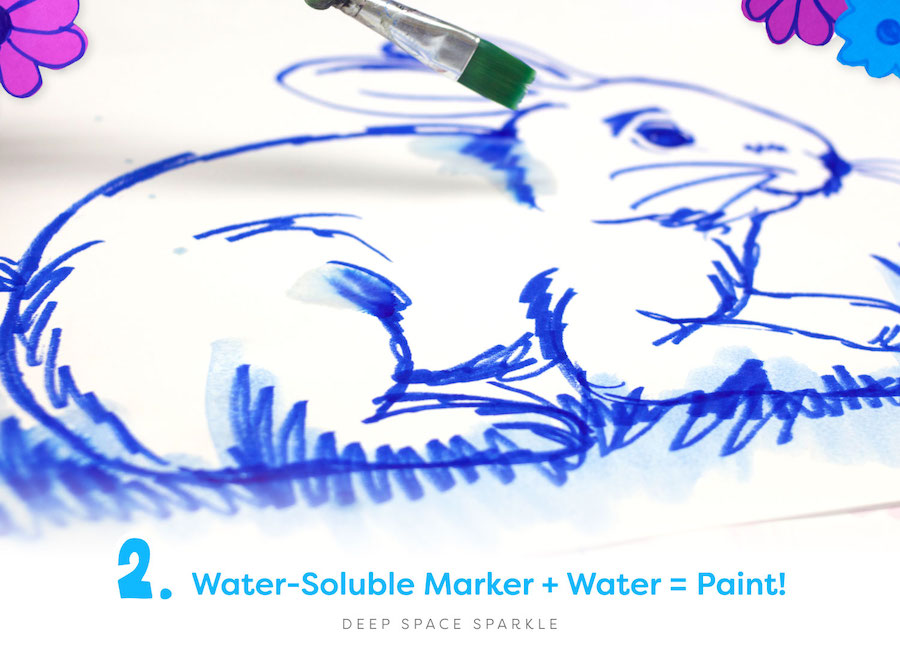 After drawing is complete, dip a paintbrush into clean water. Brush over the marker (don't hold back!) and allow the marker to bleed and dilute. Spread the resulting paint over the paper. Kids might worry their art will be ruined, but encourage them to keep going and see what happens.
If a child freaks out (some may), allow them to draw another and try again. Model your own attempts and admire the exploratory nature of the technique.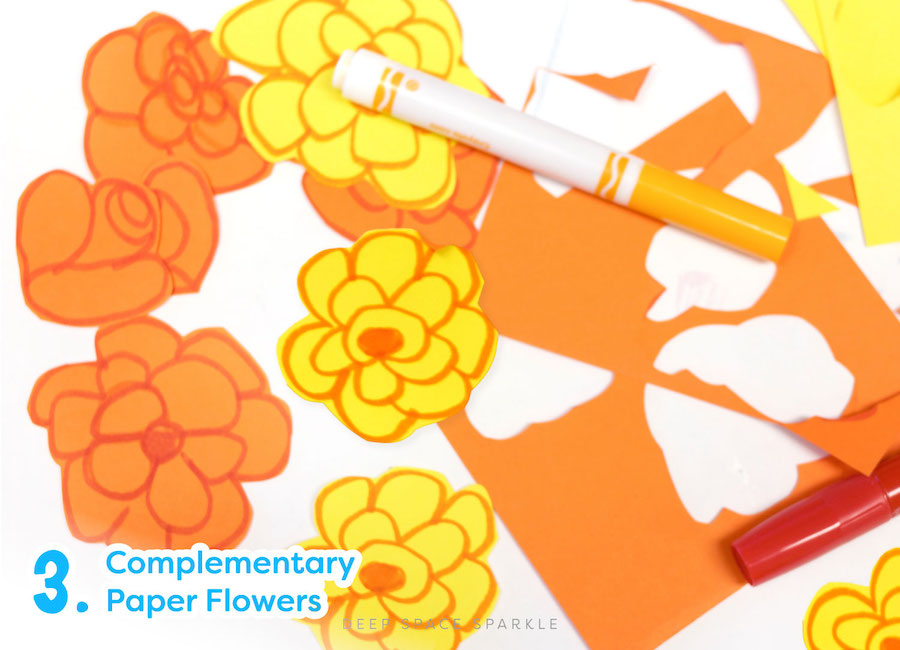 Set wet spring bunny aside to dry. Use colored markers and colored squares of paper to draw 5-10 flowers in various sizes. Cut out flower shapes.
Glue rabbit art to a black piece of paper leaving more room at the bottom than the top. Glue cut flowers to the border and artwork. This part is purely individual. Children can add their flowers to the art, along the border or a combination of both.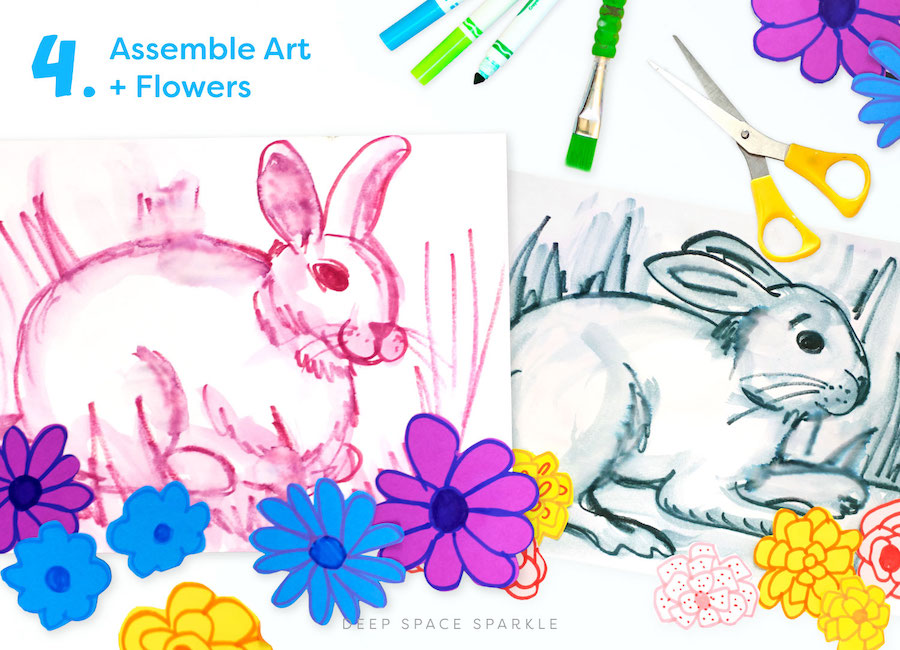 For more lesson that are Spring related, click HERE to be taken to our library of Spring lessons for your students!
Would you like the drawing handouts? Click the box below, enter your name and email and check your inbox!