After ten years of teaching art and creating lesson plans, I have finally settled on a Starry Night art lesson. This lesson combines so many art techniques: double-loading, experimenting with color value, expressive painting, collage and composition as well as color theory. Hard to ask for anything more!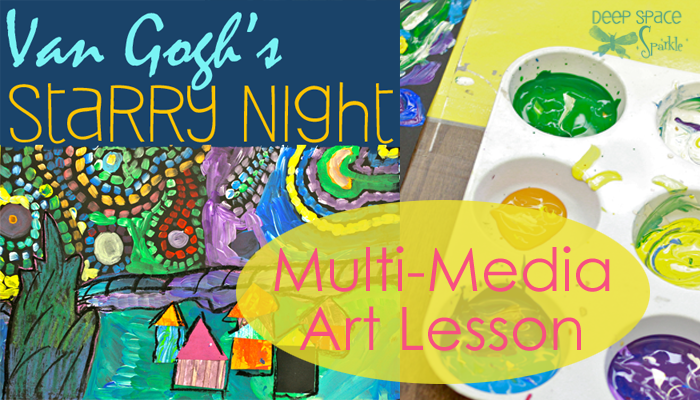 This was one of my third grade students last projects of the year and my only regret was that the paintings didn't have time to adorn any wall space. And the paintings were certainly wall-worthy. What was so impressive was that every child produced a piece of art that was not only individual to them but something they were all very proud of.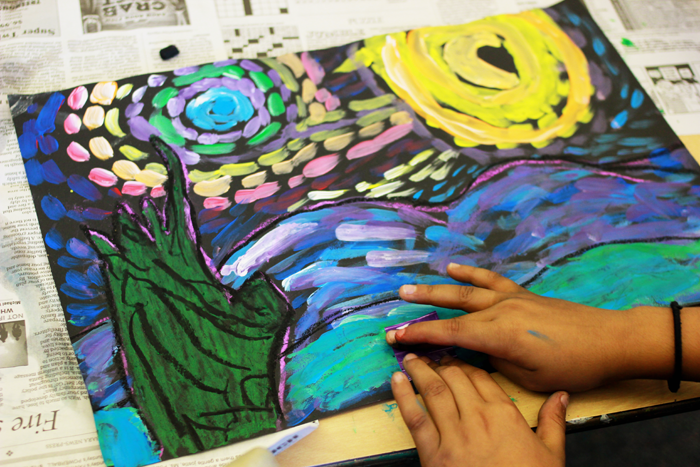 Taking only two, 45-minute art classes, my third graders (you can stretch it to three if you need to) worked quietly and diligently on their paintings. At one point during the working time, the classroom teacher and I looked at each other shocked that the art room was utterly quiet. This doesn't happen often!
Part of the allure was that I played this beautiful video of Starry Night. The music and graphics were transformative for the students. There is an Ipad application available if your school blocks Vimeo (many do).
---
ARE YOU A SPARKLER? This lesson and over 300 art lessons are available inside the Members Club. Access to videos, resources & trainings for one low monthly fee.
CLICK THE IMAGE TO SIGN UP FOR NOTIFICATION OF OUR NEXT ENROLLMENT