This is the first installment of the Student Milestones in Art Series. Part II covers 3rd, 4th and 5th grade and Part III covers middle school students.
As a teacher, you are ultimately a guide for your students in the adventure of learning. It might sound silly to call it an "adventure of learning", but take a moment to imagine what it's like to be a kindergartener clumsily using scissors for the first time, a first grader following along with a guided drawing while holding back giggles or the wonder of mixing secondary colors as a second grader.
There is so much joy and discovery happening in the art room. If you've ever wondered if you're exploring developmentally appropriate skills, subjects and materials within each grade, then keep reading because this Student Milestones in Art series is for you.
This is part one of the Student Milestones in Art series where we will cover developmental stages and expectations for kindergarten through second-grade students. The next two installments will cover what to expect and plan for in the art room with third through fifth graders and middle schoolers.
KINDERGARTEN (Ages 5-6)
I loved teaching my Kinder classes. They are eager, undisciplined and adorable. My biggest advice for teaching art to this age group is to not underestimate them. They can follow directions, sit for longer than you expect and will come up with the most adorable versions of your art lesson.
For many of my lessons, I like to read a book that ties into their art project for the day to help transition the children from arrival to beginning the art lesson.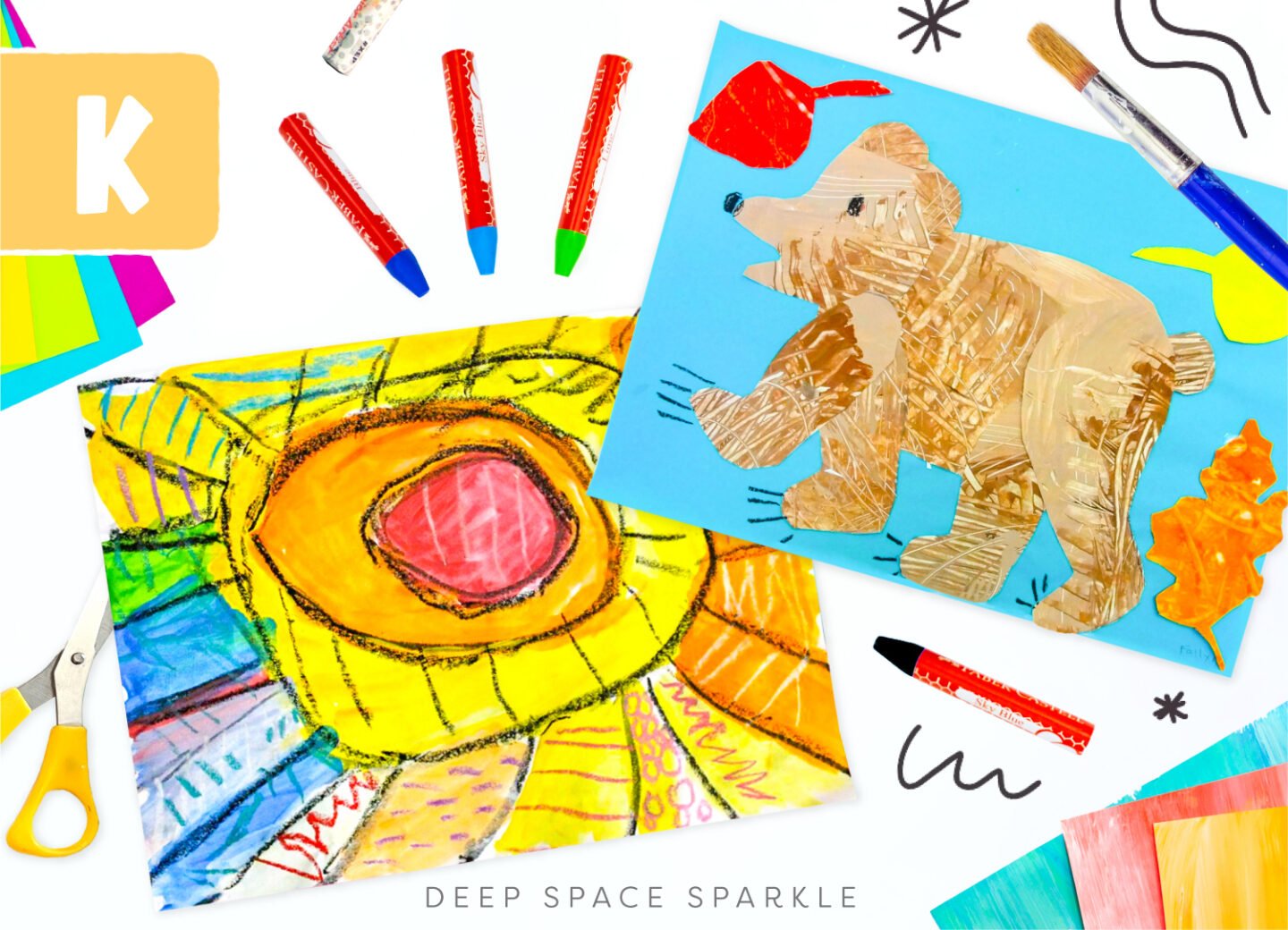 Here's what Kindergarteners can do:
– Are able to hold a drawing tool. Oil pastels and a paintbrush are my preference for this age.
– Love to draw and experiment with lines, especially squiggles and circles.
– Use scissors with some accuracy, and the more they practice, the better they get.
FIRST GRADE (Ages 6-7)
First grade students are can-do kids. They have unstoppable enthusiasm and rarely balk at projects. They love painting and learning how to draw something (to the extent that they will repeat the drawing all day!). They are learning how to use a paintbrush effectively and can color in large areas well, while practicing their precision skills with filling in smaller details. Painted paper projects are a favorite as first graders are amazed at texture, mess and color mixing.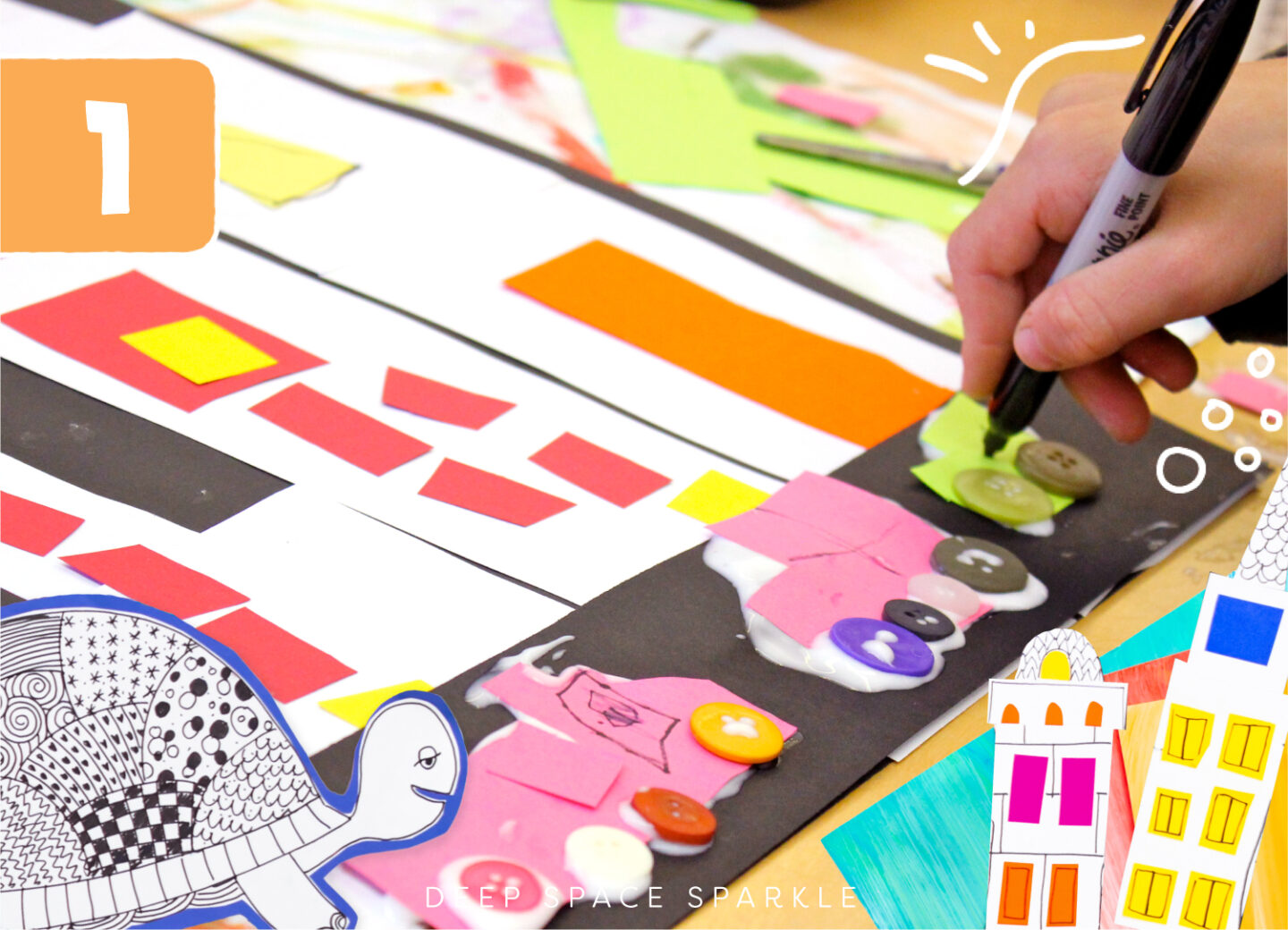 What First Graders can do:
– Are learning to use a paintbrush and mix paint effectively for large areas and small details.
– Understands types of lines and geometric shapes.
– Can follow directed line drawings well (and really love adding their own details).
SECOND GRADE (Ages 7-8)
Second graders have evolved past the pure sweetness stage and have merged into fun balls of energy. This is the age where I start to see The Great Divide: some children can draw better than I can while others struggle to hold scissors properly.
Strangely enough, I always found this grade the most difficult to gauge in terms of typically skills. They just seem all over the place!
So my goal is to always play it safe with this age group. I don't like to offer projects that only the advanced kids can do, but ones that all children can do. Keeping the art lessons focused on exploration maintains the art enthusiasm for this group.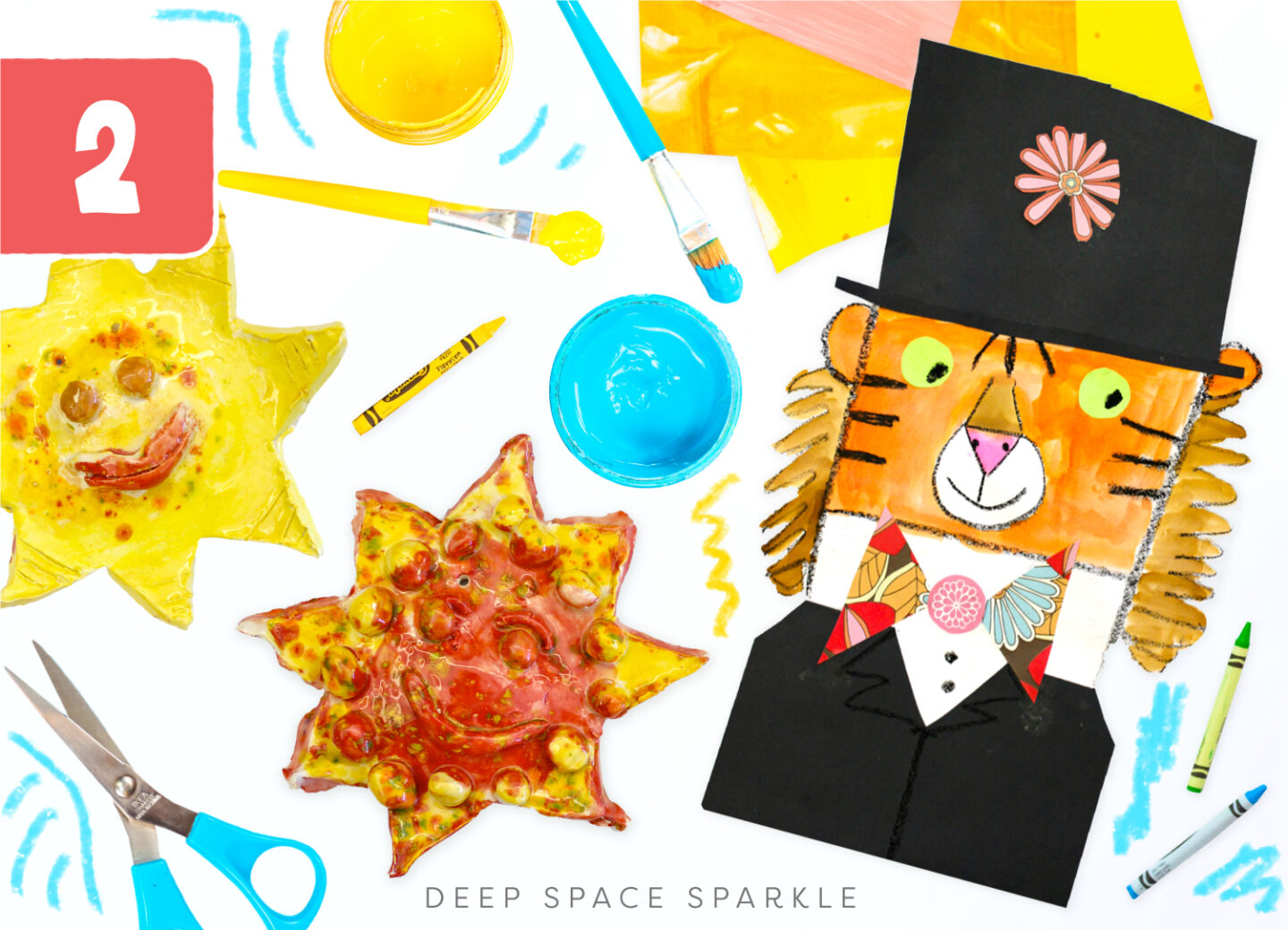 What Second Graders can do:
– Draws simple images from observation.
– Mixes secondary colors from primary colors.
– Can form great pinch pots and add lots of details using the "scratch-attach" method.

Having a clear understanding of the basic milestones in art makes planning easier and helps you best meet the needs of your students. Join us in the next two parts of our series Student Milestones in Art | Third, Fourth and Fifth Grade and Student Milestones in Art | Middle School to learn about the milestones for all the grades you teach.
Download our Milestone in art freebie below! (NOTE: We recommend downloading the freebie using Chrome or Safari)
Want in-depth lessons with accompanying standards and assessments? The Sparklers' Club has thousands of fully standardized lesson plans to make curriculum planning effortless. Join the waitlist for the Sparklers Club!