Traditional Japanese art has been enjoyed for centuries and would be almost impossible to capture in a single art unit. In fact, Japan may have been the most challenging country for our team to capture because of the extraordinary depth of the country's art history.
If you have ever developed an art unit around a single country, you know how much of a puzzle it can be to capture the essence of the country, introduce the culture, share artists and also keep the lessons simple enough for young children.
No easy task, but we can help….
Here are a few tips to help structure your own art unit on Japan as well as a peek inside The Sparkler's Club, Art from Japan Bundle.
When designing any type of art unit, it's helpful to cast a wide net — at least at first. When our Creative Team began to research Japanese art and customs, we explored pop culture, famous artists, ceremonies and traditions, landscapes, food, architecture, decorative arts and techniques.
Once we realized that it would be very difficult to cover all areas of Japanese art in one 12 lesson Bundle, we focused our intentions on crafting projects that children could relate to.
Kid-friendly subjects include:
Food (Raman and Sushi)
Toys + Pop Art (Beckoning Cat and Kokeshi Dolls)
Manga
Familiar Landscapes and Architecture (Mount Fuji, Cherry Blossoms)
Textiles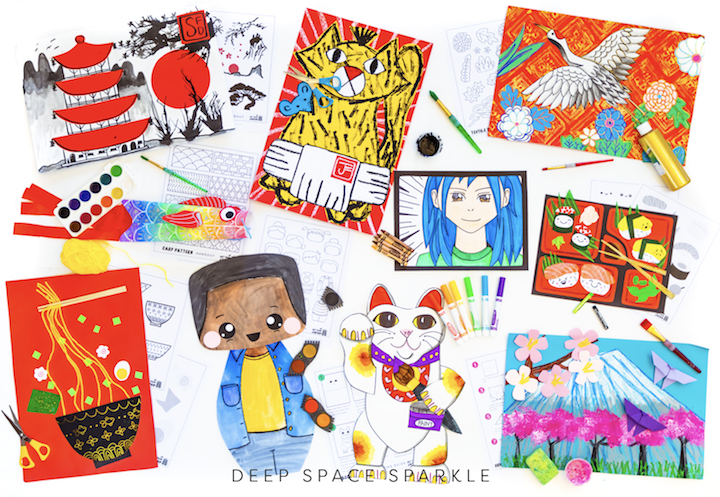 These areas of interest were selected based on the age range of our students. Believe me, the Creative Team could have created a unit on architecture alone, it's that fascinating, but for kids, creating a collage of sushi felt more fun.
That's my second tip: Identify your age group.
No doubt that if you are reading this post, you teach elementary school. But some of you might teach younger students (pre-school) or older students (junior or senior high).
Keeping projects doable, interesting and engaging takes a certain flare. My only tip here is to stay true to what interests YOU. If you love architecture, share that enthusiasm with your students. If you love food, you can go really deep into the history of food in Japan's culture. Kids will be naturally excited and enthusiastic when you are, so pick a subject that interests you and that you can teach over and over without getting bored.
Dive into the art as quickly as possible. Keep the focus on the art, not the info. Kids learn best when doing and as you are working through the complex folding patterns of origami, share the history and interesting facts while children work.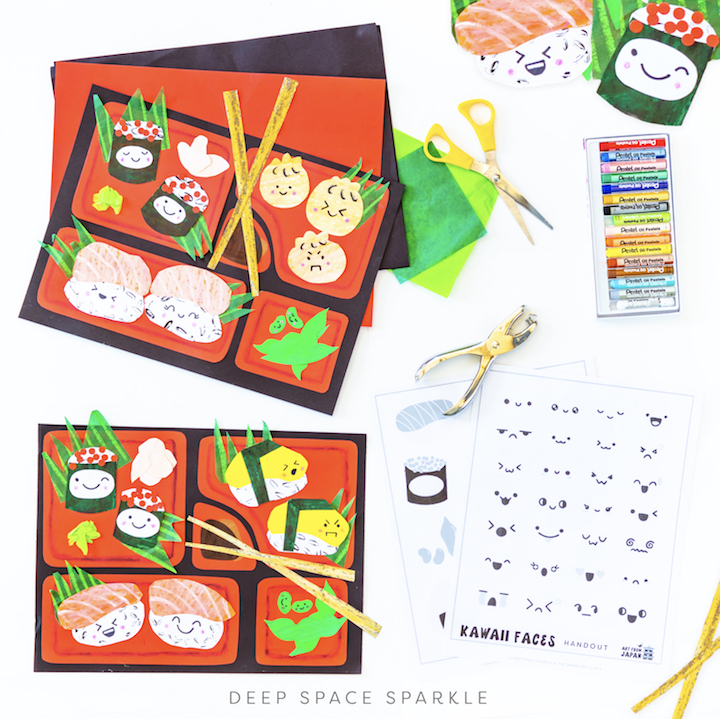 Be mindful of Cultural Appropriation. Team member Mabre spoke about appropriation versus appreciation in this post.
It's not easy to change the way you think about how you represent a culture through art but Mabre's tips are really helpful. The lessons we curate have been designed with appreciation in mind.
If you are new to this or aren't sure what to do, you can always reach out to us and we can provide a few tips. But here is a great resource to use to learn more about appropriation from other art teachers. The point is to start slow, keep open and know that you students are learning from you.
I'm super proud of how art teachers teach these lessons inside their art rooms. No matter what lesson our team designs, teachers are out there making them come alive.
Here are a few amazing galleries from our Sparkler community.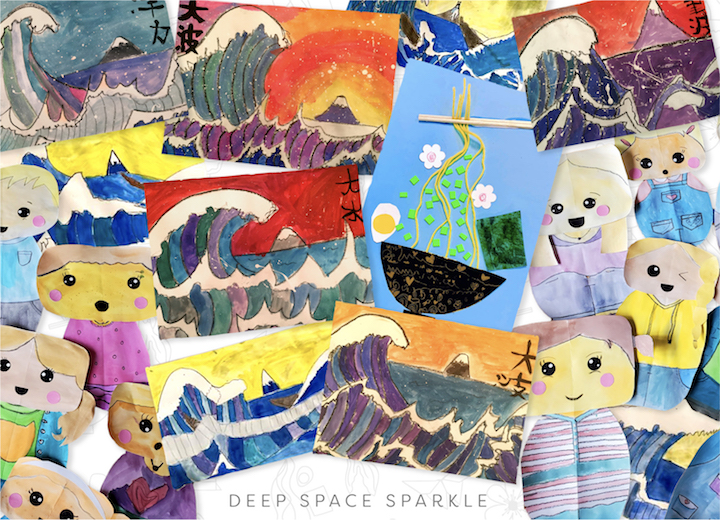 Not a Sparkler? This is a good year to join. We have a brand new art around the world curriculum that we call Global Art Passport coming out this summer.
We'd love to be able to give it to you, too!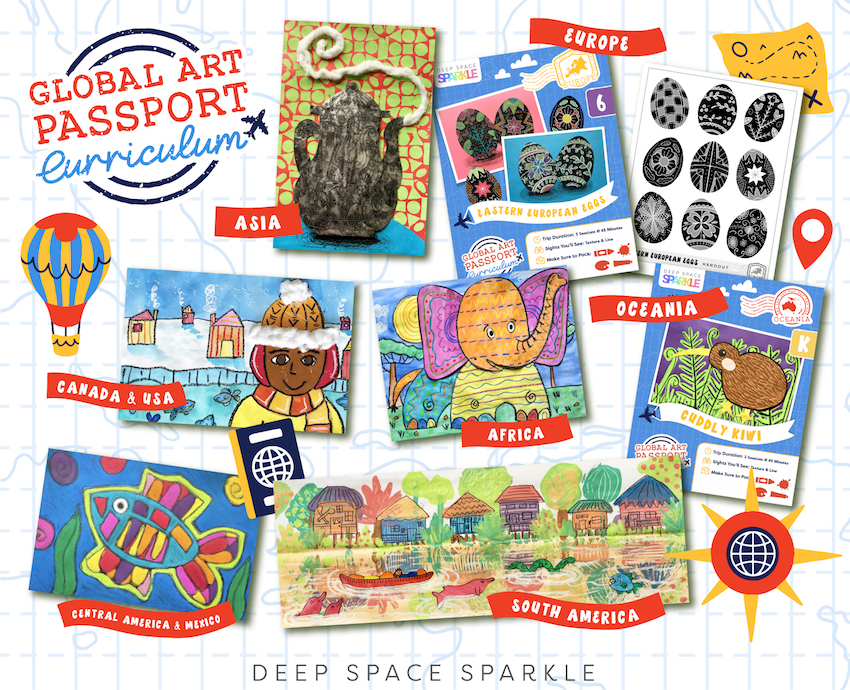 PIN ME!