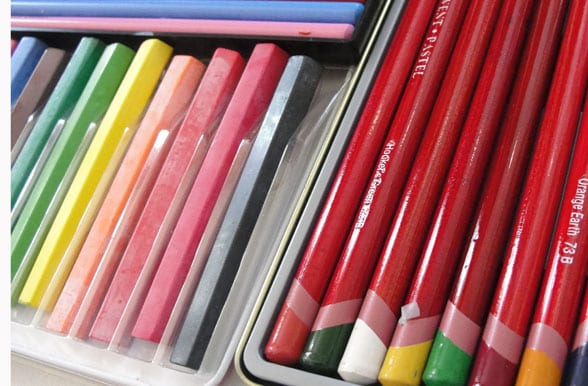 Colored pencils, when used properly, can impart a wonderful quality to artwork. When combined with markers, colored pencils can add tints and values to an otherwise flat image. Having said this, I haven't always been so fond of colored pencils (or pencils crayons as we used to say in Canada) for use in the elementary classroom.
Unless you use the good ones, the results can be less than satisfying. Cheap pencils can leave the art with an "unfinished" quality. I don't like to nag children to press harder, so I searched for better quality pencils. After 8 years of experimenting, I finally decided that my favorite brand is:
KOH-I-NOOR WOODLESS COLOUR PENCILS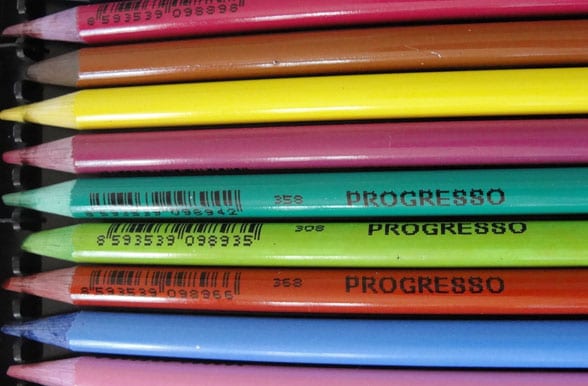 Like the name suggests, these beauties are woodless, which means that they are all lead. The color lays down velvety smooth and encourages even coloring and dark tones. Almost as good as painting! The only drawback (okay, there are two) is that they have a tendency to snap and they are expensive (but only compared to the cheaper ones.)
A set of 24 is only $10.92 at Dick Blick. Do not go to a craft store and purchase these. Very expensive there!
Another thing I like about them is that they are super weighty. Really feels like you got something worthwhile in your hands. I know my students love them, too. They take very special care with them.
Other Brands:
Since I purchased the Koh-I-Noor brand, other woodless pencil sticks have surfaced. Prismacolor has some and so does Crayola. I don't like the short sticks as much because you don't get a good point but Crayola has a large variety of kid-friendly pencils that won't break the bank (although their woodless pencil sticks are as expensive as the brand I prefer).
I adore Prismacolor for the application and color intensity but dang it all, they are really hard to sharpen without the lead breaking.
I did a little demonstration to show the color intensity the different colored pencils. It was not at all scientific. I just tried to place equal amount of pressure per pencil rendering.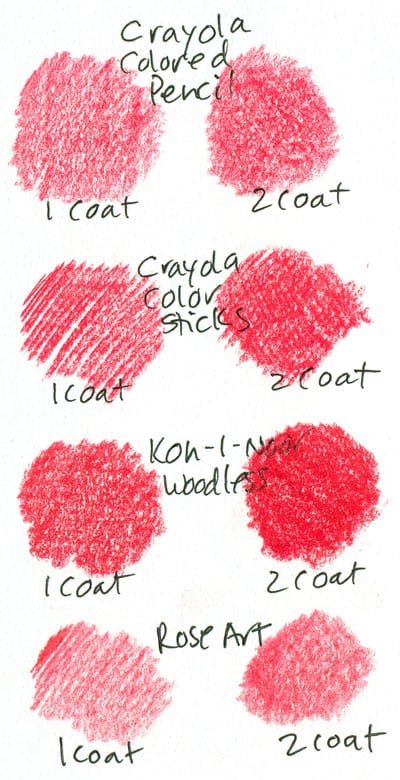 For me, the Koh-I-Noor are the best at laying down a good saturation of color. What are your favorite brands? Do you go all out and buy the expensive ones or do you try to get by with the office supply store specials?
Do you have a favorite colored pencil art project?
Here are a couple of art projects in which we used these pencils:
---
ARE YOU A SPARKLER? Over 300 art lessons are available inside the Members Club. Access to videos, resources & trainings for one low monthly fee.
CLICK THE IMAGE TO SIGN UP FOR NOTIFICATION OF OUR NEXT ENROLLMENT