I've always been inspired by artists that began painting because of an innate and powerful need, without any motives other than it's simply what they love. They find a way to do it regardless of circumstances. They just can't stop. American folk artist Clementine Hunter is one of them. Her story and art speaks to me, and I thought that it might speak to you, too.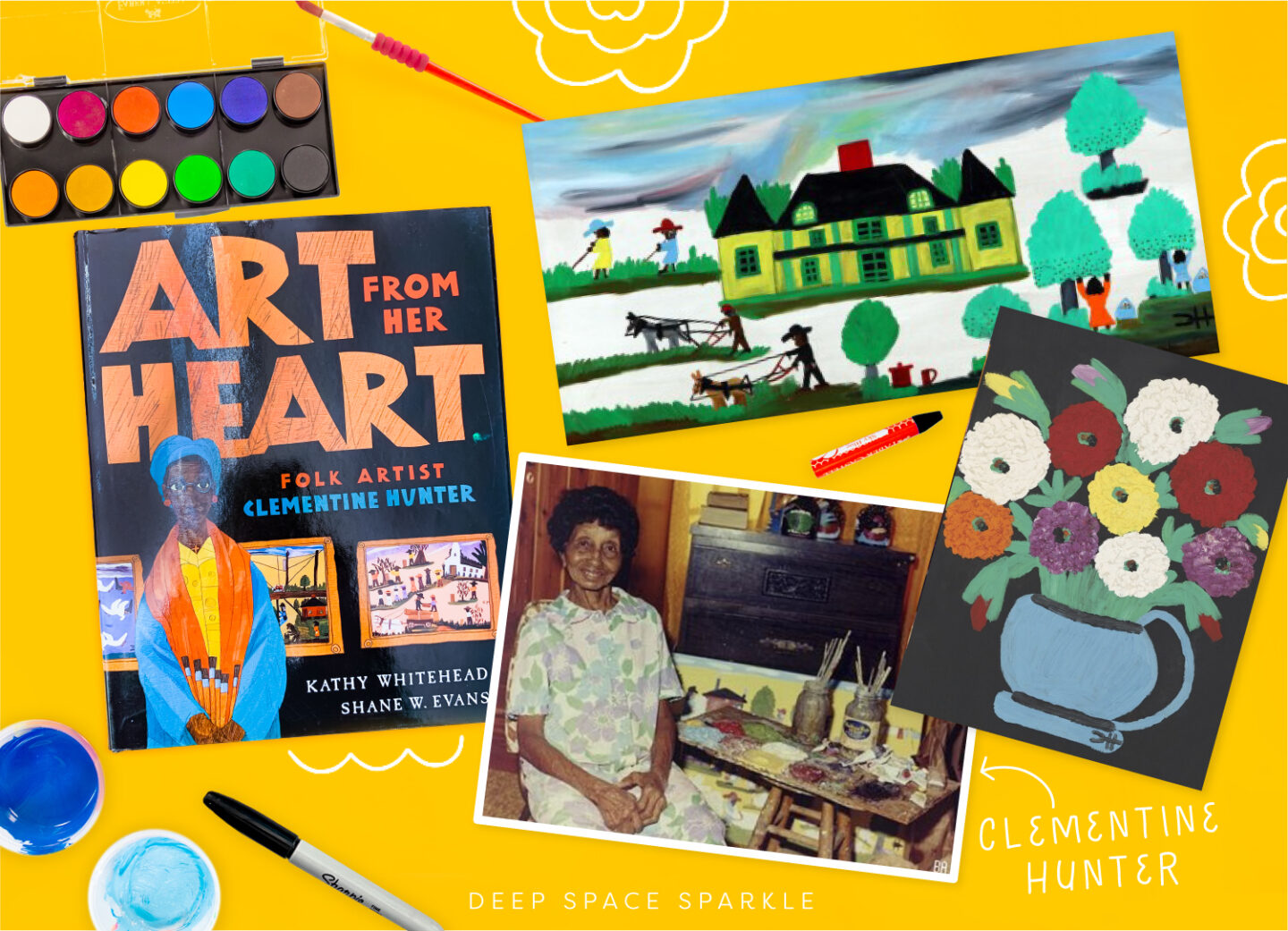 Clementine Hunter didn't have a formal art training. Instead, she spent most of her life working on Louisiana plantations. She didn't even start painting until she was in her fifties, but when she did, it was with heart and enthusiasm. In her life, she created between 5,000 and 10,000 paintings, many of which offer a glimpse into her everyday life and history. Like many folk artists, she painted from her memory and her vibrantly colored compositions were every bit as authentic.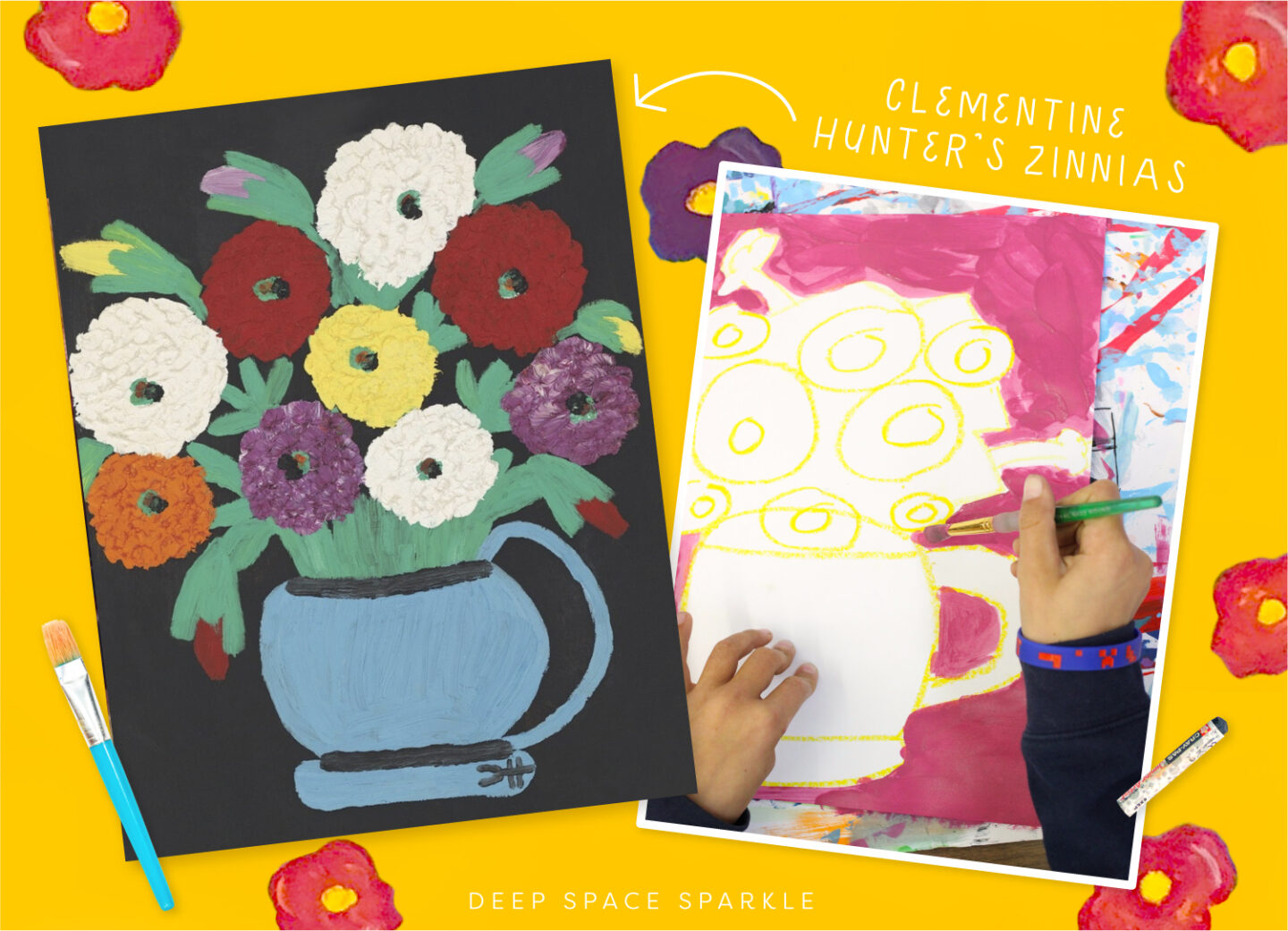 Some of her early work was sold for as little as 25 cents but later on, as she became more widely-acclaimed in her later years, her work was exhibited and sold by dealers for thousands of dollars.

She was the first African-American artist to have a show at the New Orleans Museum of Art, but was unable to attend because of Jim Crow laws. She was also invited to the White House but declined because she never traveled beyond a 100 mile radius. What I find to be one of the most endearing things about her is that throughout it all, she seemed to remain modest and focused on her innate need to create above all else.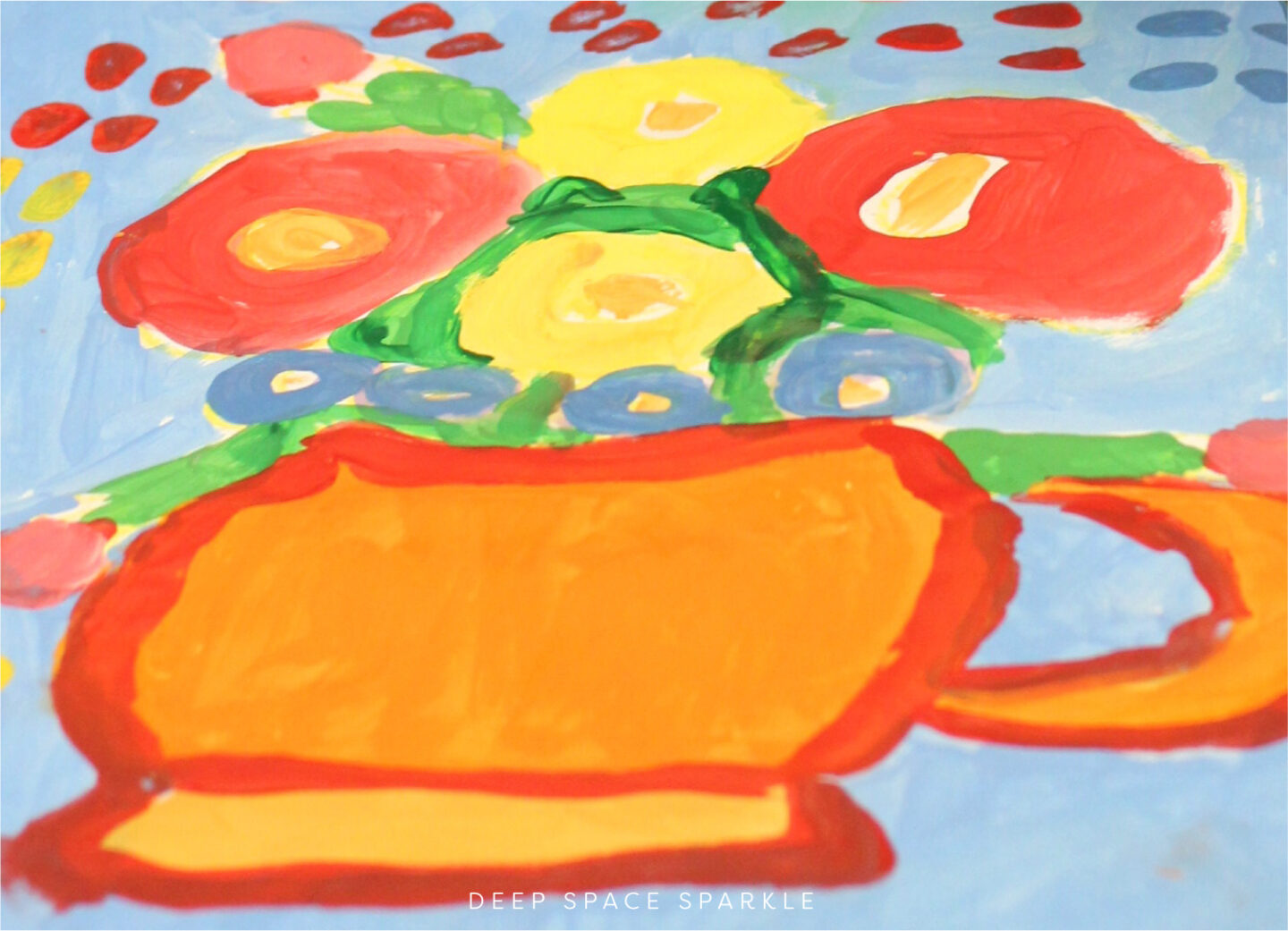 Some of my personal favorites of Clementine Hunter's paintings are her zinnias. The simplicity and fullness of the fresh cut flowers is pure perfection, which is why we have two zinnia lessons in TSC that have been inspired by Clementine Hunter's work and also in my book, Draw, Paint, Sparkle.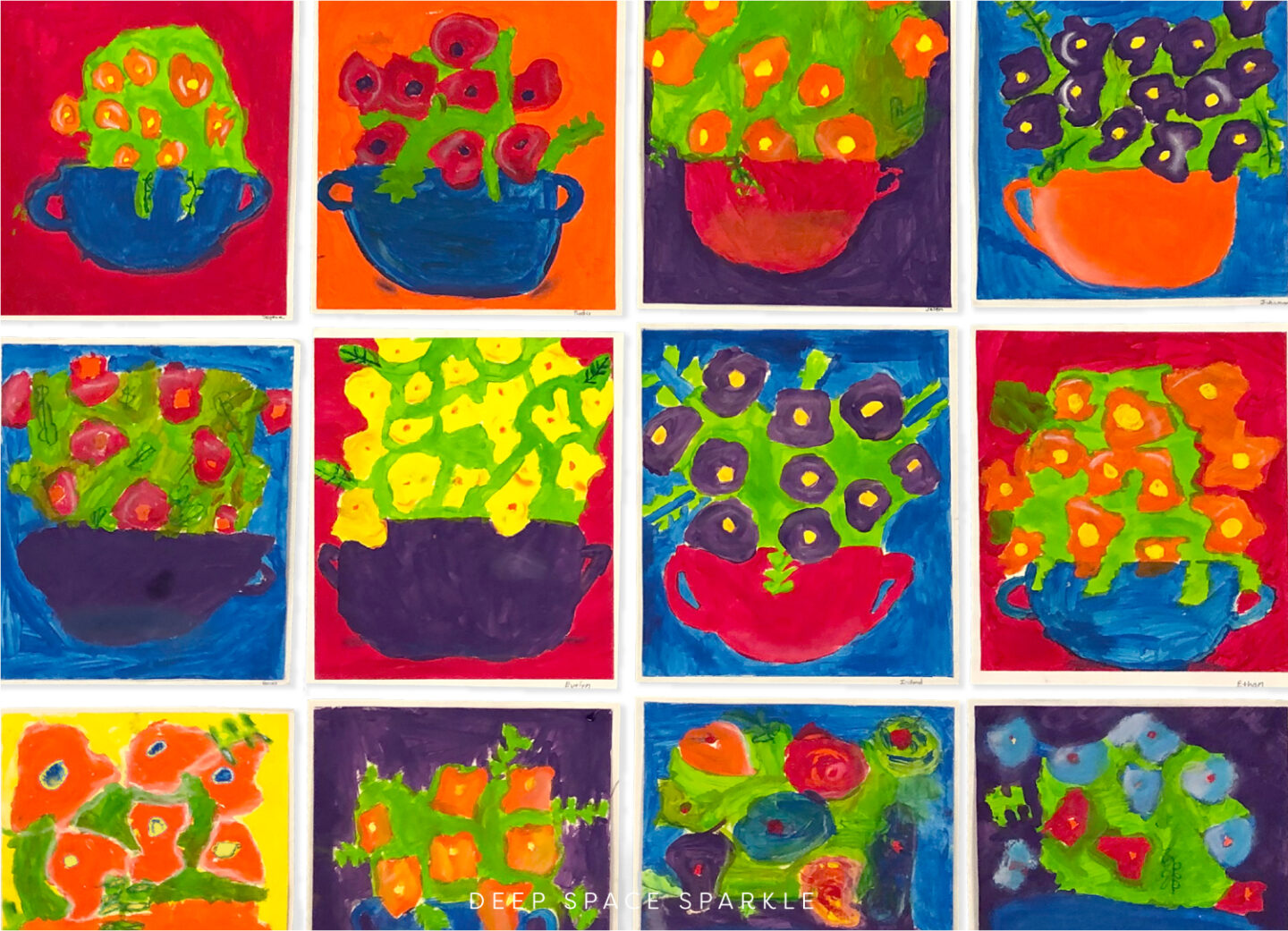 Children in any grade level can find inspiration in Clementine Hunter's art and be successful at creating their own pot filled with colorful round orbs.
If you haven't already shared Clementine Hunter's story and art with your students, now is the perfect time to do so. Fill your own art room with beautiful zinnias in anticipation of spring.
Click here for the free project/download. (We recommend using Chrome or Safari)