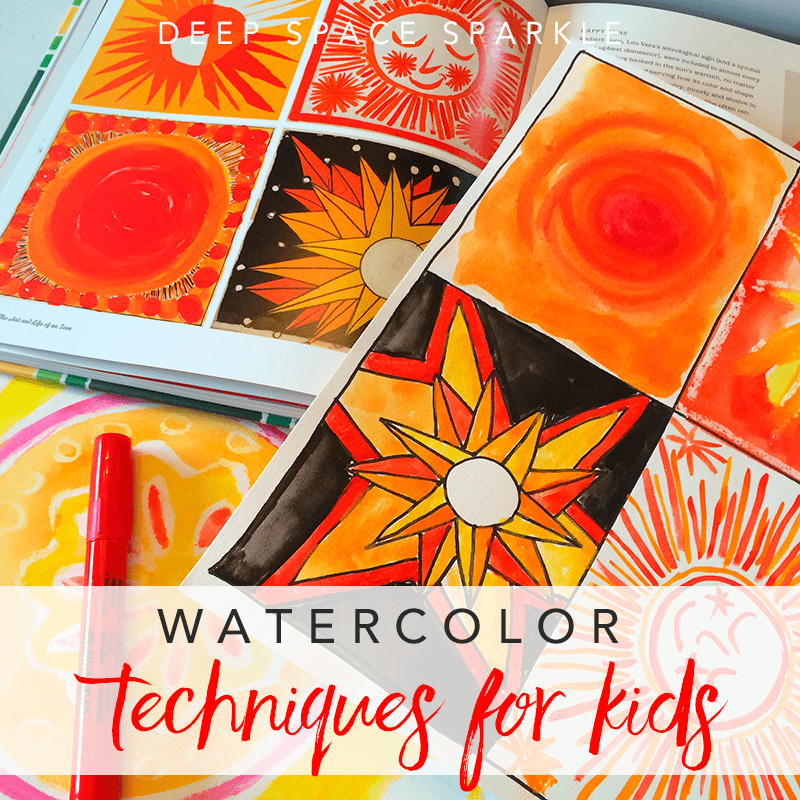 Are you a new art teacher wanting to try a watercolor project with your students? Perhaps you're an artist who is teaching art to kids for the first time. Determining the best watercolor techniques for young children can be challenging. For children in Kindergarten through fifth grade, I have always found that its best to keep it simple.
Here are my top 4 watercolor techniques that I use with children in grades K-6:
Wet-on-Wet
Wet-on-Dry
Wax Resist
Black Marker
Last summer, I hosted a workshop for 200 teachers. I demonstrated a simple experiment that is great to try at the beginning of a watercolor unit. You can present it as a practice session before the real project but in fact, the resulting art can be quite beautiful.
I did a version of this experiment with a group of 6th graders (age 11-12) a few years back as a practice for a detailed watercolor project. The experiment helped children identify the properties of watercolor paints and explore all the possibilities of what the medium can do.
You can read all about my 6th grade watercolor experiment here.
---
WHAT TO DO:
I created a Cheat Sheet for you to download as a guide to help walk you through drawing the grid, the 4 techniques and what to say to the kids. I also included a few simple drawing prompts in case some kids get stuck on what to draw. We don't want the drawing holding them up as the point of the lesson is to experiment.
The first thing to do is to draw a grid. I demonstrated 4 techniques to my room full of teachers, but you can add or subtract techniques depending on the age of the children or just the complexity of the experiment.
Note: The PDF demonstrates what to do.
Work your way through each of the four techniques. I like to demonstrate ONE technique at a time and allow the children to work for 5-10 minutes on the technique before moving on.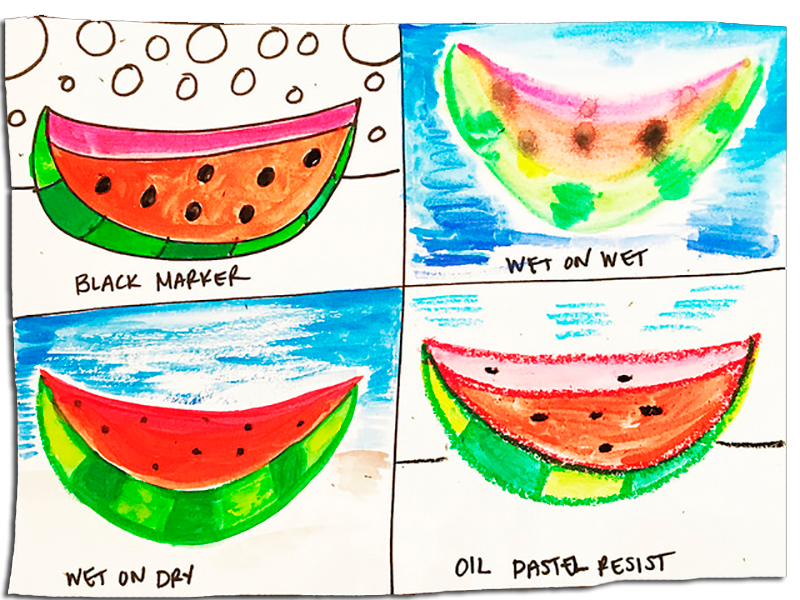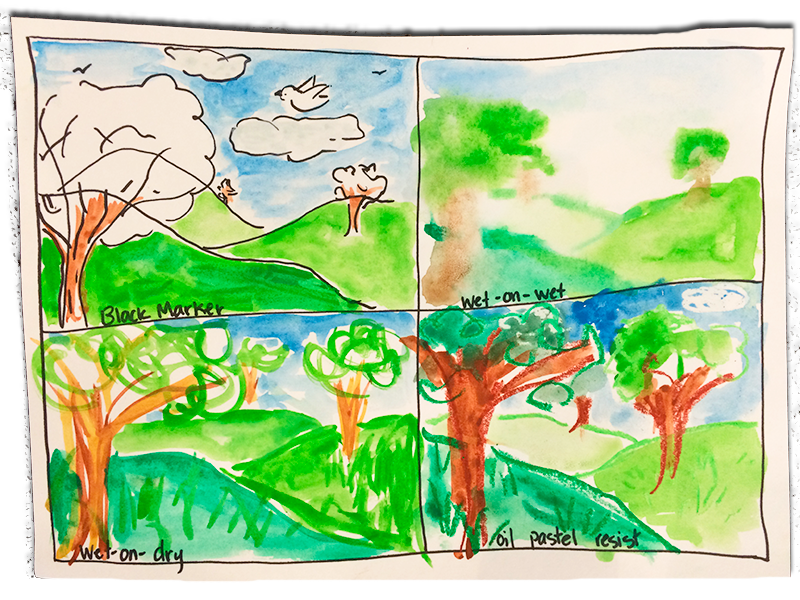 In elementary school, we are always looking for process-based art projects that lead to the development of skills and creativity. Understanding what mediums can do in order to fully express a child's creativity is a part of this process.
I encourage you to give this experiment a try before embarking on a detailed watercolor project. For little kids, each technique is a project on its own so feel free to experiment with the size of paper and the subject.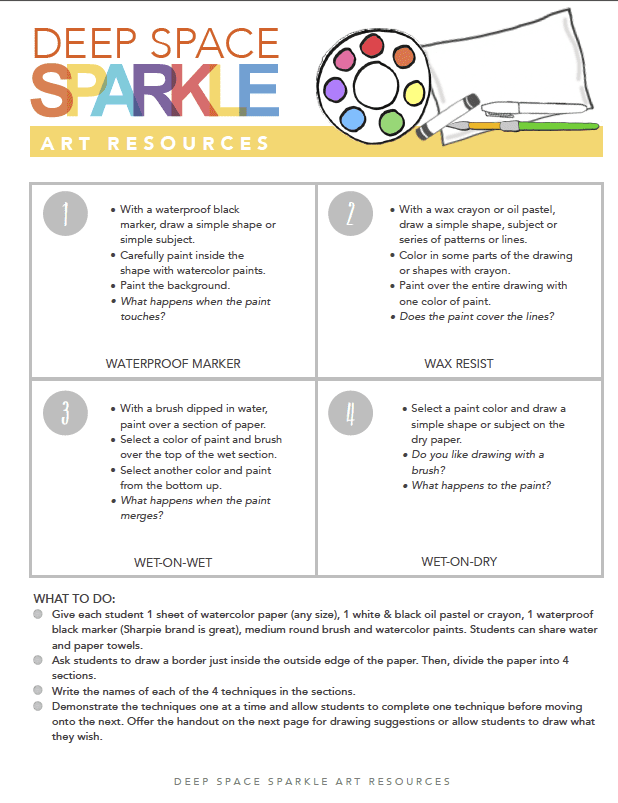 DOWNLOAD THE WATERCOLOR TECHNIQUE CHEAT SHEET
Just click on the image below, add your name and email and you will be sent the PDF via your email address (make sure to check you spam/junk mail folder).
Note: You will also be directed to a Thank you page where you can see other freebies that may interest you.