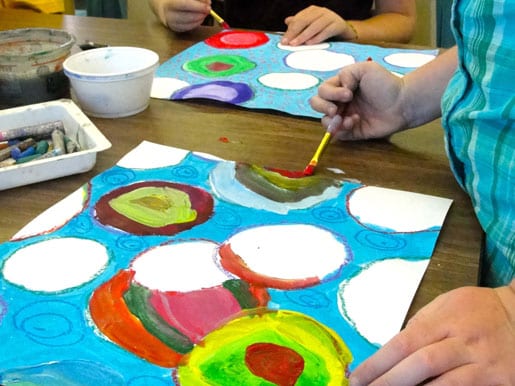 Becoming familiar with paint is one thing. Becoming familiar with what paint can do is another thing altogether. Who knew that adding white paint to colored paint would give these kids such a thrill? Some kids don't like the idea of messing up perfectly good primary colors. No problem, because there is another big art principle at work here; positive and negative space!
Since I wanted kids to be in full control of their palette, I gave each student a styrofoam tray for mixing. This is a lot of prep, so if you have small class sizes then you are in luck. If you have large classes, I'd consider another method of dispensing the paint.
Either way, here's what you'll need:
12″ x 15″ white paper (cut down from a 12″ x 18″ sheet)
Tempera Paints (Primary and Secondary colors)
Brush, small tray and water
Oil Pastels
Pencil and plastic lids or cups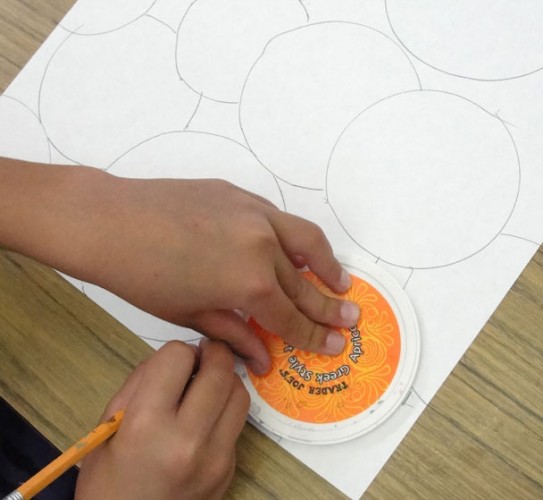 Trace circles onto sheet of paper
Using a plastic lid of various sizes, trace circles around paper. Encourage overlapping and going "off" the edge of the paper. Of course, you don't have to use this method of drawing circles, but it's an efficient way to get to the good stuff.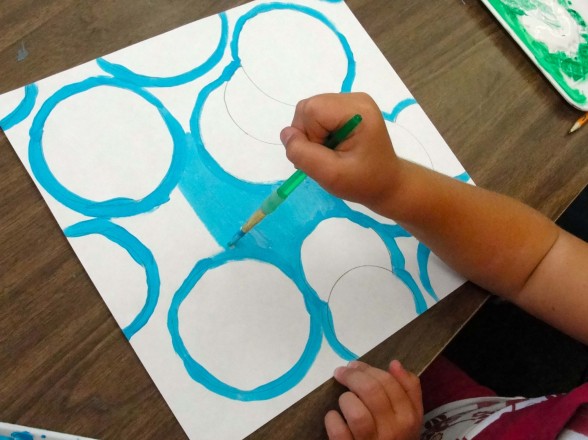 Paint Background or Negative Space
Mix one color and white together on the tray. This color will be the background color or negative space. Sticking to one color is pretty hard for this age group but reassure them that the opportunity to mix more colors with the white will be coming up. Paint all areas of background.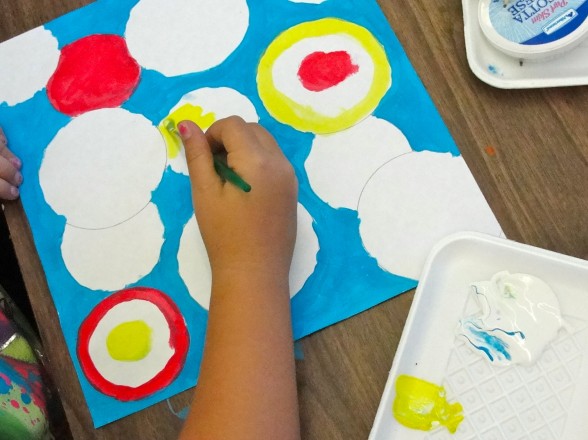 Paint the Circles
Now it's time to mix more colors with the white paint. Try blue and white and paint this color inside one circle. This is the positive space. If desired, paint in rings or paint the entire shape. Leave it up to the kids. Go ahead and mix more colors, one at a time, and paint until all the circles are filled. This can take some time, so be patient!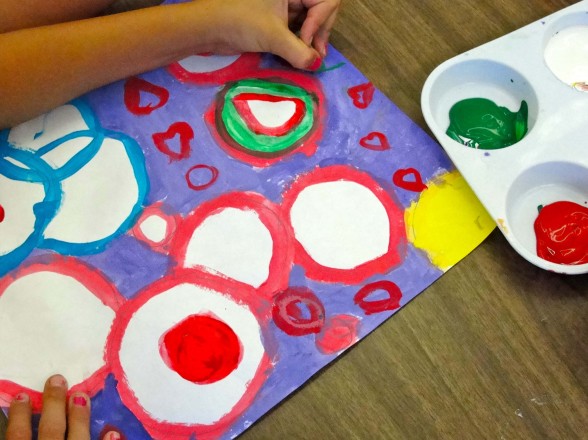 Embellishment with Oil Pastel
When the positive space (circles) are painted and after the paint dries (usually the next class), set out the oil pastels. I go over some pattern examples on the white board and distinguish the difference between scribbles and patterns. Then, I let the kids embellish as they wish.
I love this bright project! So did my third graders. Check out their work!
THIRD GRADE PATTERNS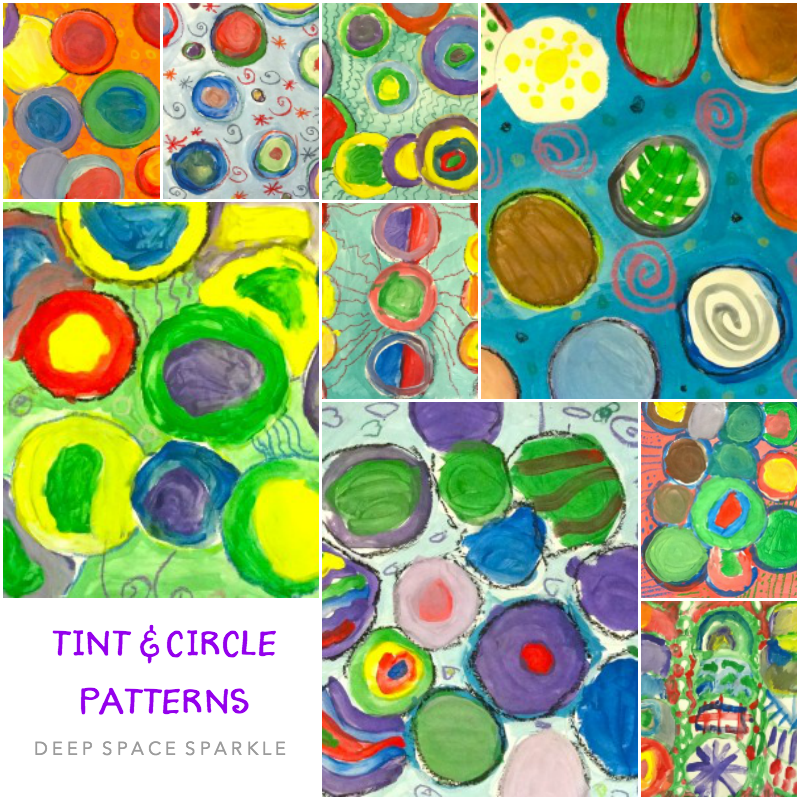 ---
ARE YOU A SPARKLER? Over 300 art lessons are available inside the Members Club. Access to videos, resources & trainings for one low monthly fee.
CLICK THE IMAGE TO SIGN UP FOR NOTIFICATION OF OUR NEXT ENROLLMENT