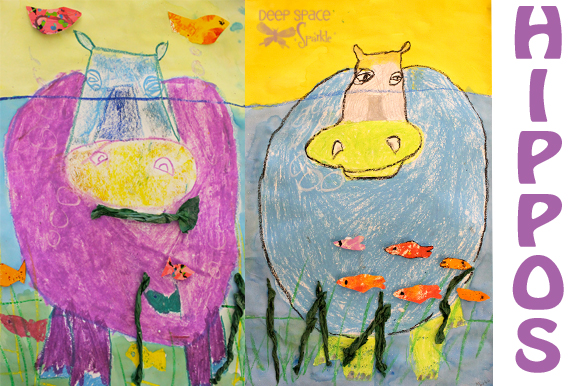 Who doesn't love hippos? Aren't they the strangest creature? My second and third grade students agree and we discussed the anatomy of the hippo as we drew their robust bodies. Using a basic oil pastel and watercolor resist, the children turned their drawings into an underwater collage.
This lesson was inspired by the lovely illustrator, Melanie Mikecz. Her Underwater Hippo Print is just one in a collection of adorable and totally inspiring art pieces. 
To start, the children drew a hippo onto a piece of 12″ x 18″ white paper with an oil pastel. After drawing the body, the students drew a water line through the middle of the hippo's head just below the eyes. Everything above this line was considered the sky and below; the murky water. I provided liquid watercolors so the children could run their brushes over the entire drawing. For a final flourish, children used foam 3-D dots to add fish and birds and tissue paper for water grass.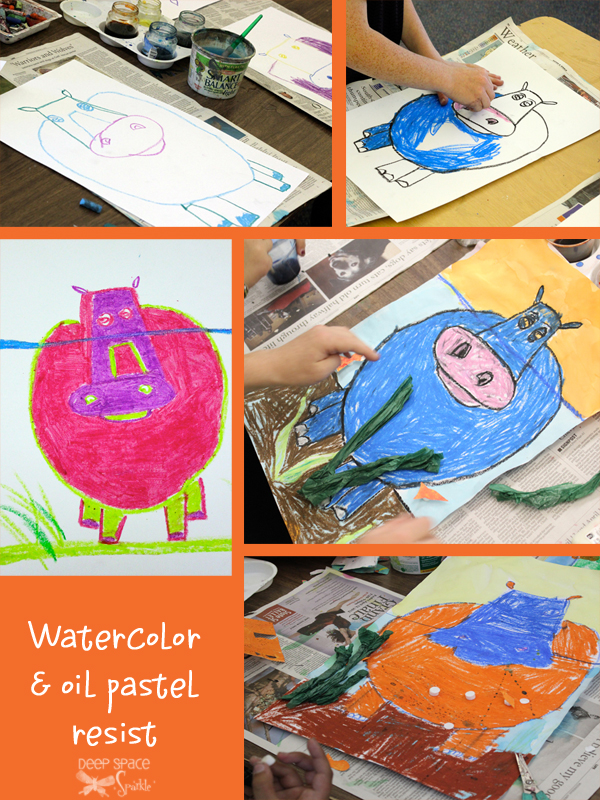 Lots of techniques in this lesson: directed line drawing, watercolor resist, oil pastel rendering, composition and collage. Whew!
Second and Third grade Hippos….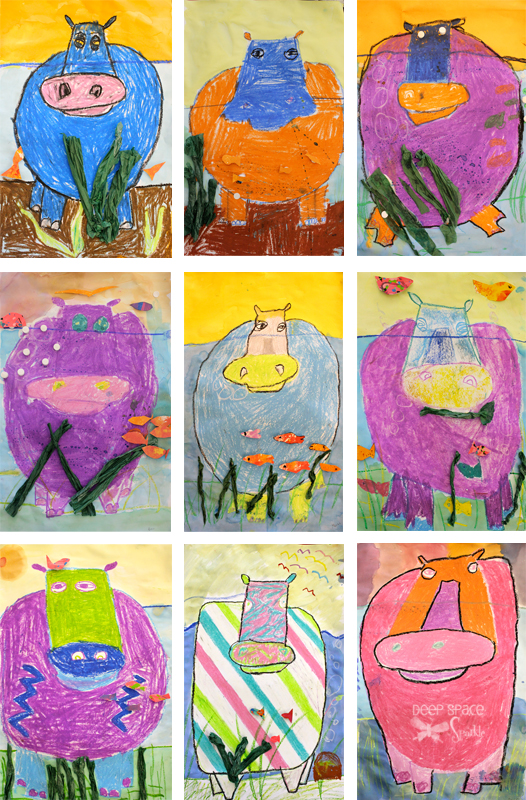 ARE YOU A SPARKLER? Access 0ver 300 art lessons, videos, resources & trainings for one low monthly fee.