Salmon are beautiful. Period. The tangerine flesh screams yummy…accompanied by a tangy ginger sauce or on a bright blue paper! This project was inspired by the book Wow! America!
 by Robert Neubecker. The illustrations in this sadly out-of-print book are engaging and fun. Just like my kinders.
To begin, start with a bright orange piece of construction paper and a black oil pastel. Draw a circle for the salmon's eye, a big round body, a tail and fins.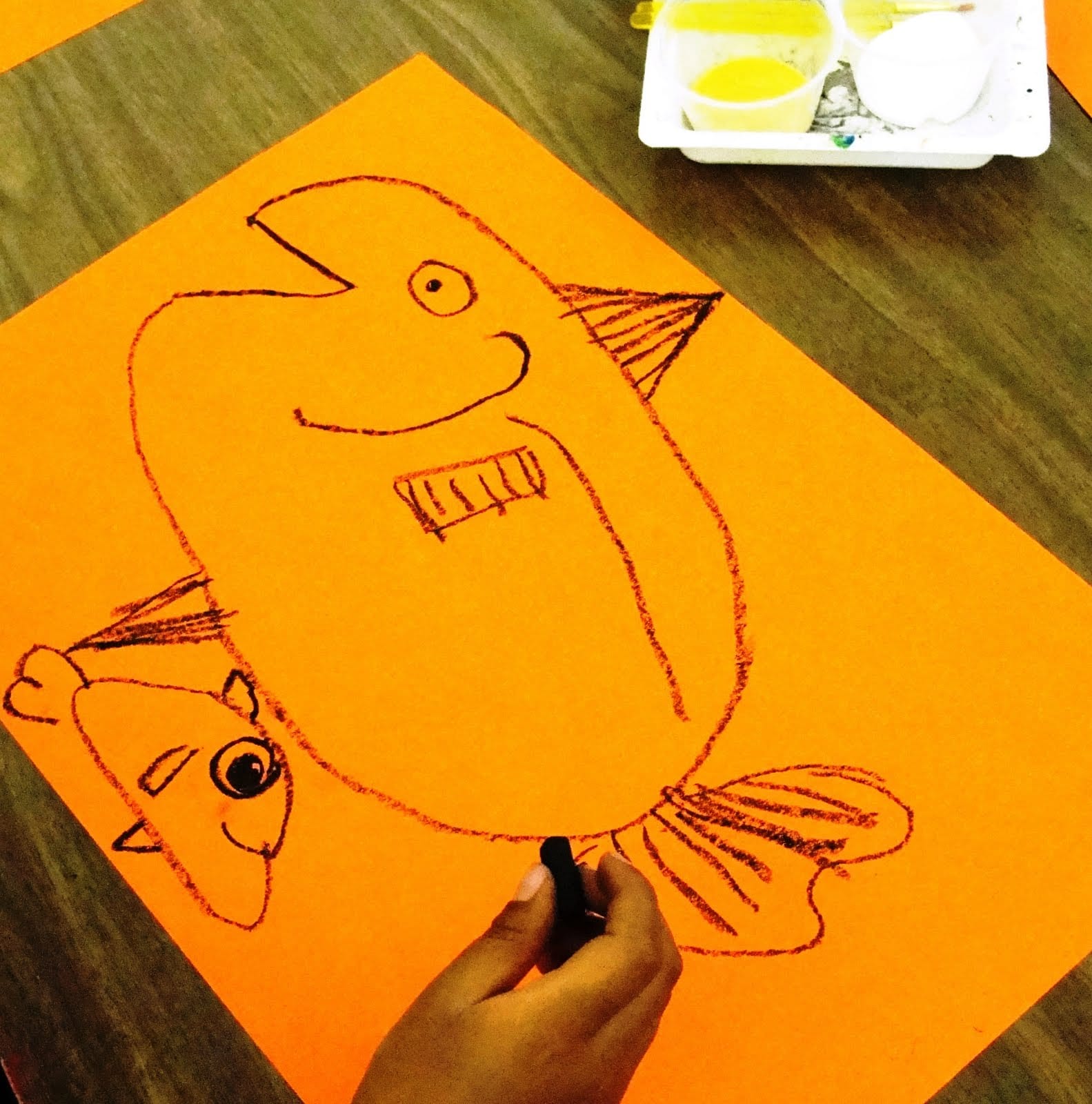 Then, using a small brush and white and gold metallic paint, create areas of color. Paint the eye, fins, add scales, etc.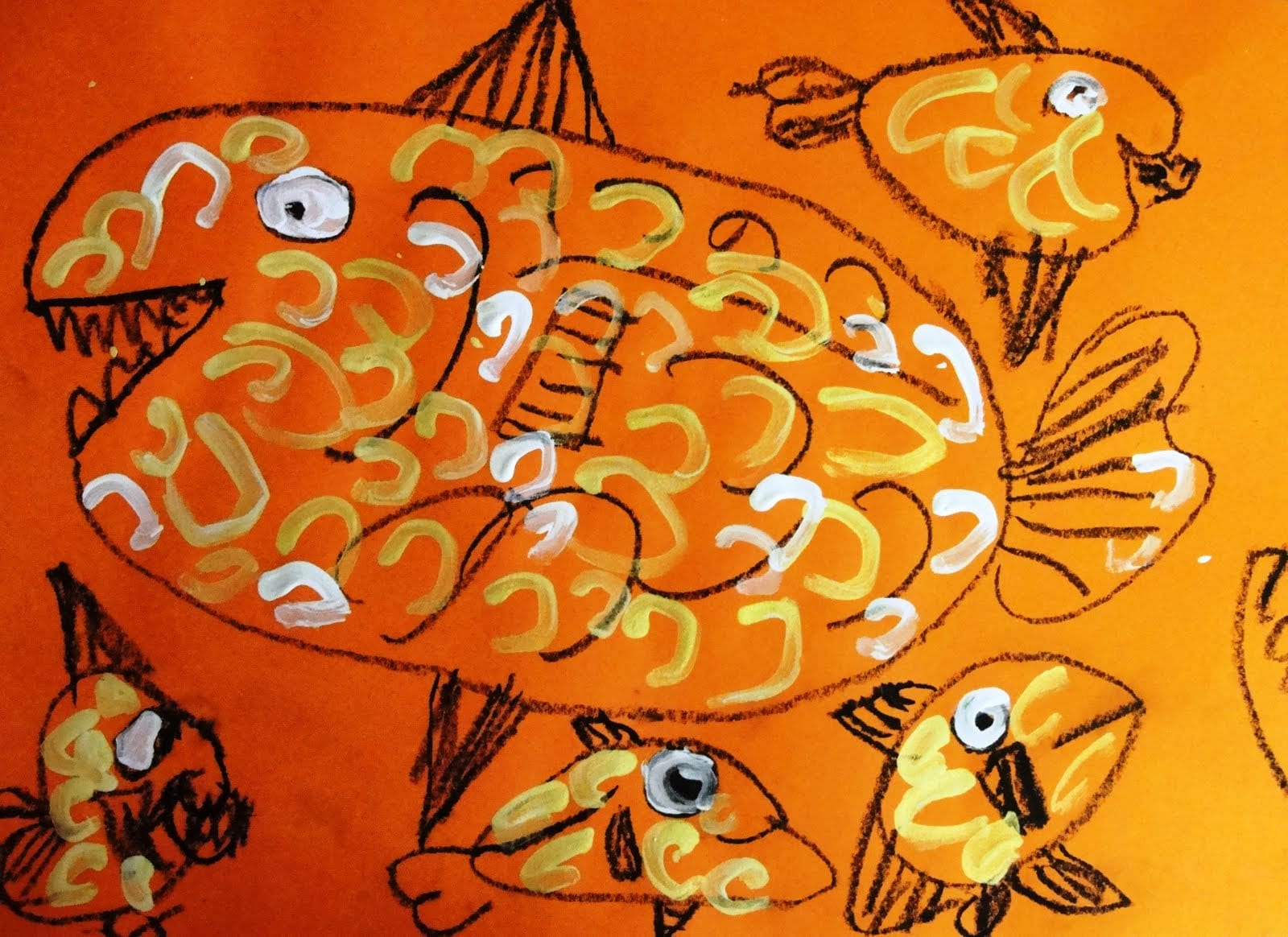 When all the little salmon are happy, grab a pair of scissors and cut out all the fish.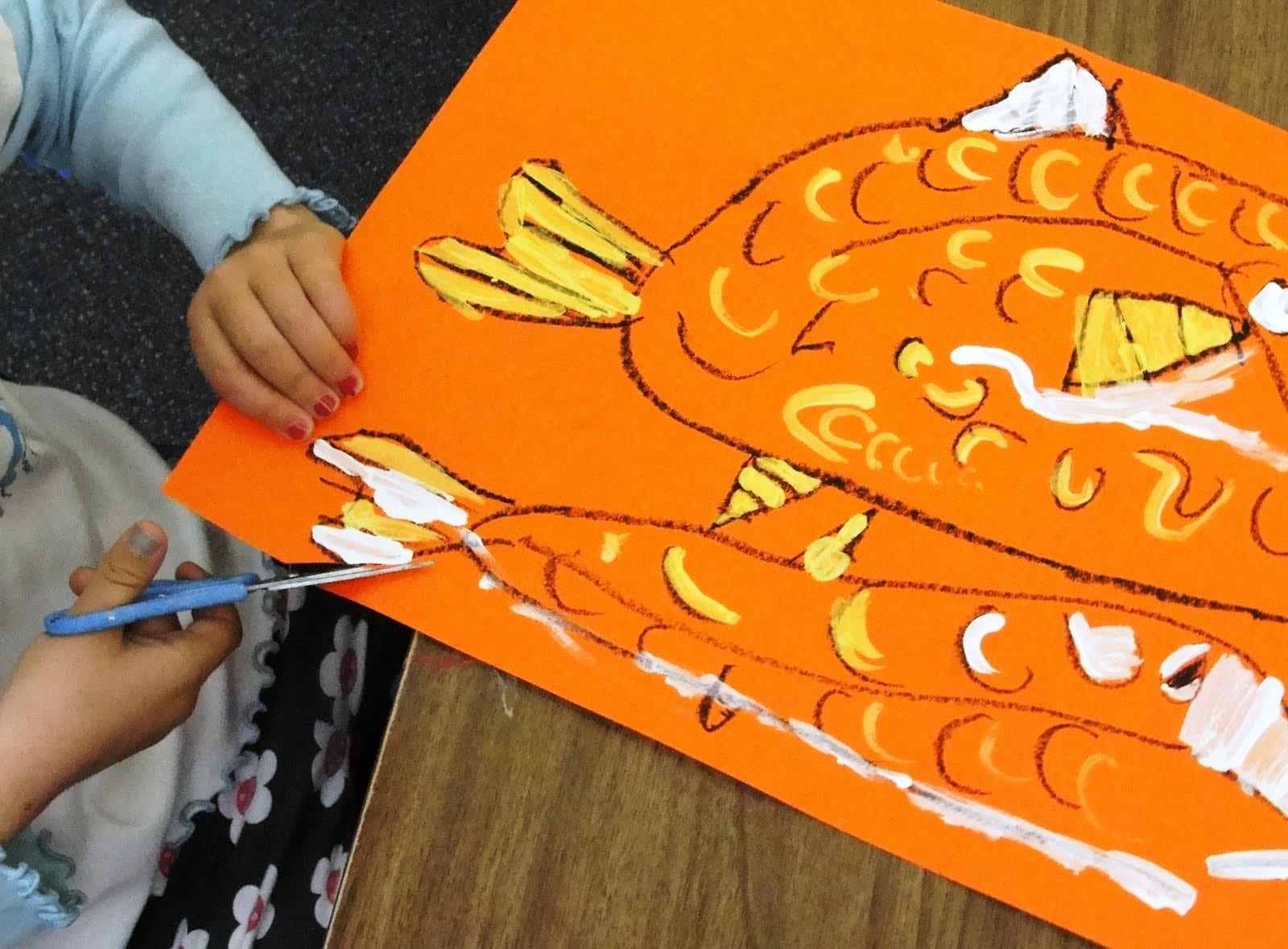 Set aside the salmon and give each child a blue piece of construction paper and access to a tub of white paint. Use big arm motions to create a raging river. Glue salmon to river, step back and admire your beautiful art!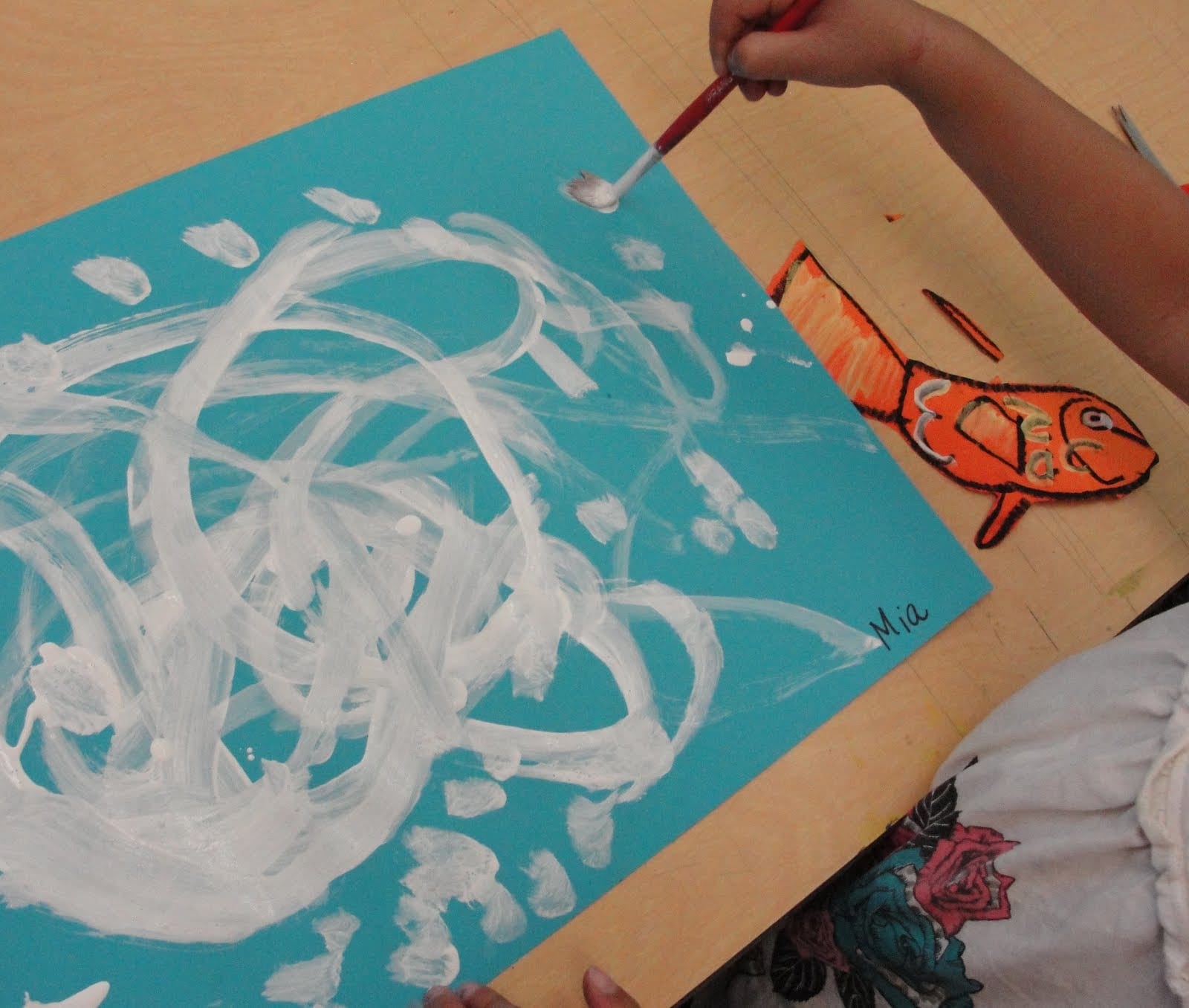 Kinder Salmon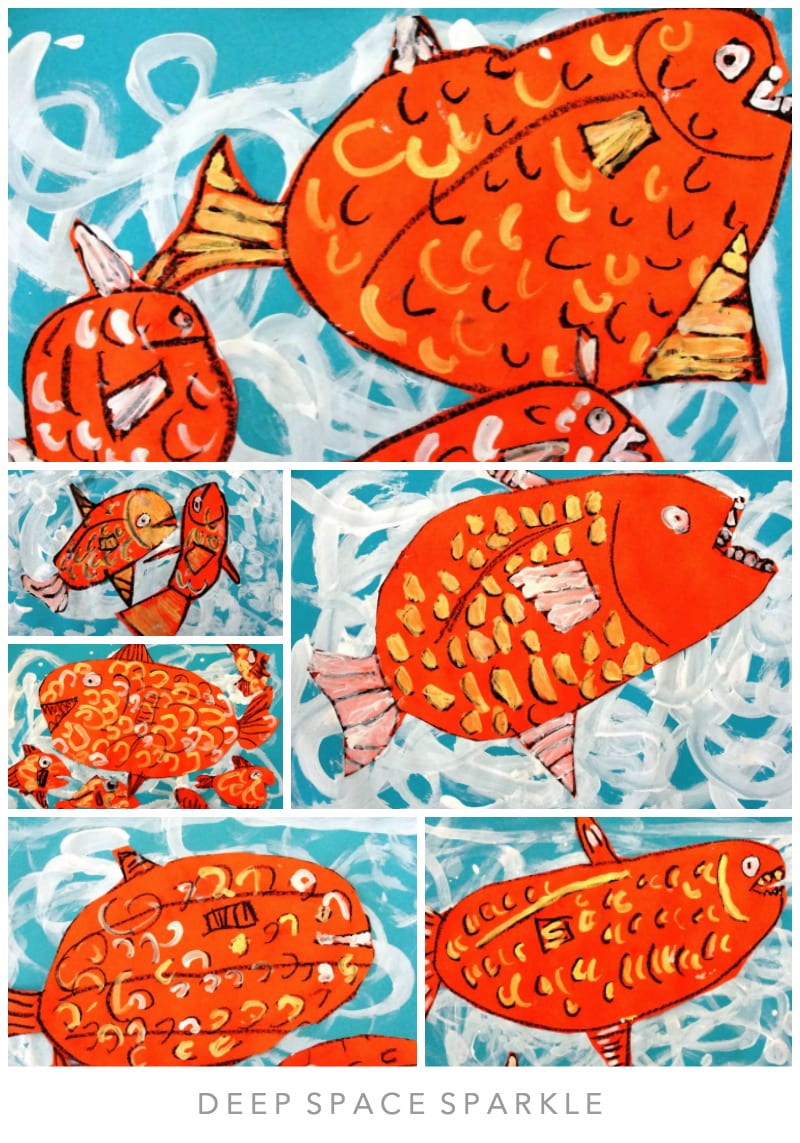 ---
ARE YOU A SPARKLER? More fishy art lessons(inside the Marine & Sea Life Bundle) and over 300 art lessons are available inside the Members Club. Access to videos, resources & trainings for one low monthly fee.
CLICK THE IMAGE TO SIGN UP FOR NOTIFICATION OF OUR NEXT ENROLLMENT