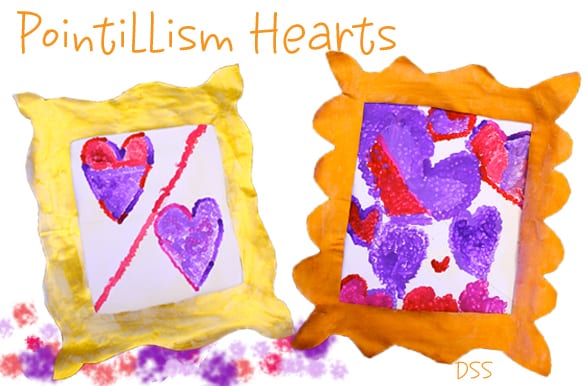 Pointillism and Valentine's Day collides with this easy, abstract art lesson for third grade kids.
SUPPLIES:
– 12″ x 18″ sulphite paper
– Q-tips
– Tempera paints (purple, red, white and metallic colors)
– Scissors
MAKING THE HEARTS:
On a piece of sulphite paper (12″ x 9″), kids used Q-tips dipped in liquid tempera paints to color in their abstract hearts. Using purples, reds and white gave this project a most definitive Valentine's Day look.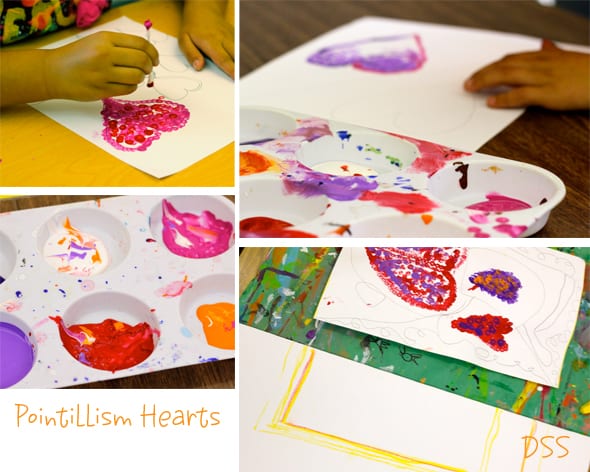 To make the frame, children folded a piece of 12″ x 18″ white sulphite paper in half and marked the dimensions of their heart art. Drawing a decorative border plus painting in metallic colors added a touch of glamour to this project.
My favorite part of this lesson was making the frames. We all made a few mistakes in the sizing of our openings but with some cutting and taping, we figured out how to solve the problem. If I had more time, I would have asked the children to add decorative lines to the frames using black liquid tempera paint.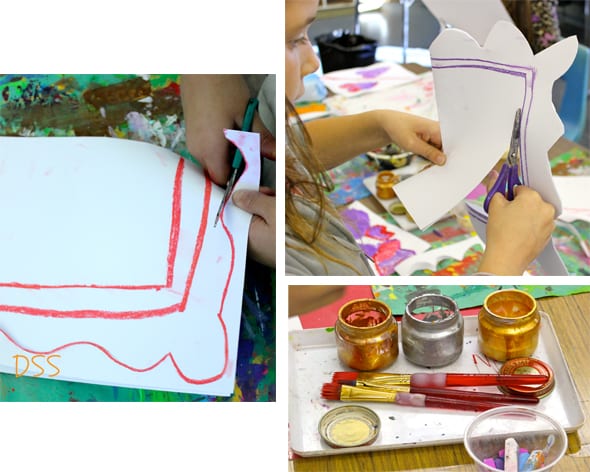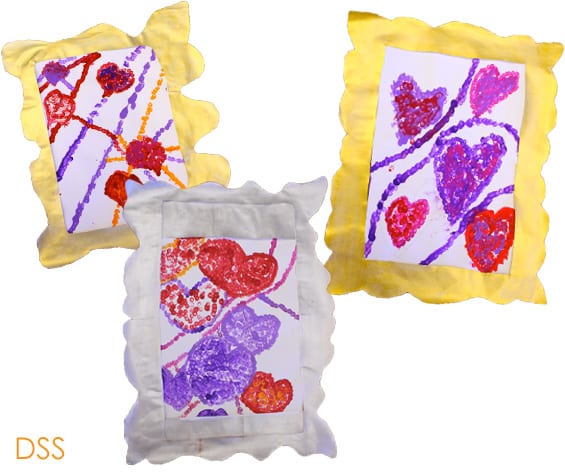 2 @ 40-minute art classes are needed.
---
Want more Valentine's Day art inspiration? Download our free drawing guide on this adorable duck and mixed-medium hearts!