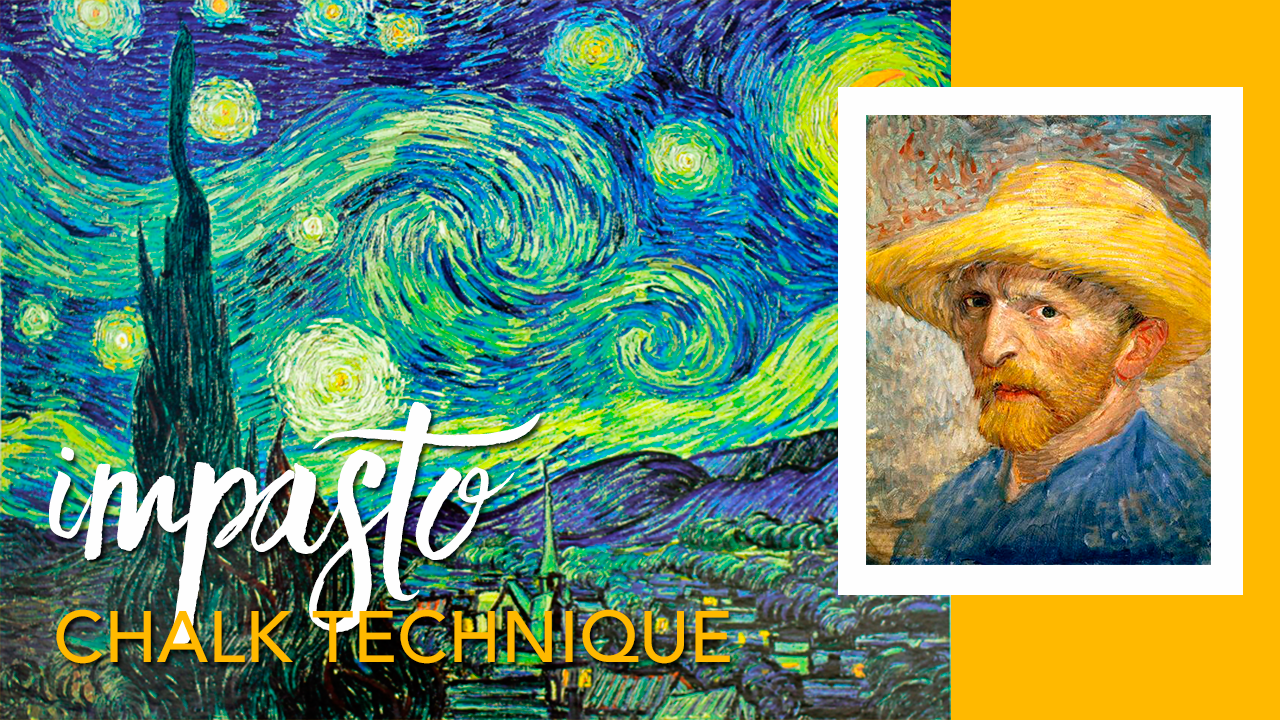 Van Gogh's "Wheat Fields with Cypresses" is one of my favorite paintings. There is a distinct separation between the foreground, middleground and background, making it a perfect example for a landscape lesson.

What You'll Need:
I used 3 pieces of paper for this project: 12″ x 18″ white paper, 8″ x 18″ blue or purple paper and a strip of brown paper (approx. 4″ x 18″).The technique is a little wacky (chalk pastel dipped in tempera paint) but really fun for the kids.
The Landscape
I overheard one girl say that this was her favorite project all year. There is something about working with paint and chalk; you just have to give in to the messy, sticky nature and enjoy the process.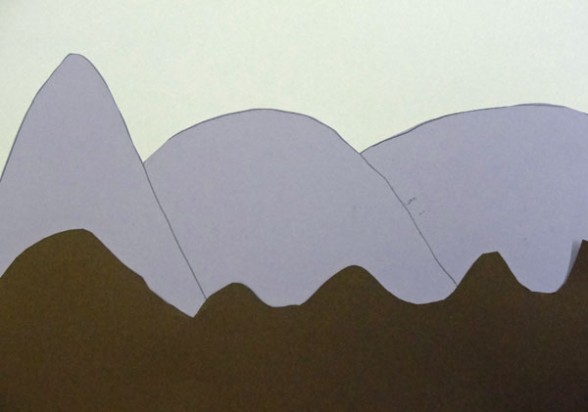 Using a pencil, draw a curvy line on the brown paper to represent the foreground. Do the same for on the purple paper for the hills/mountains. Cut both out.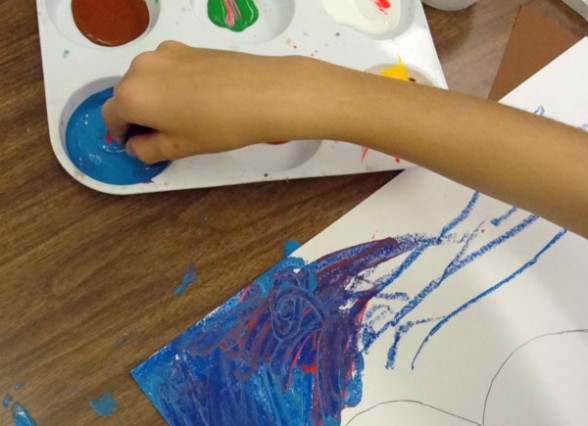 Starting with the sky, dip chalk into either white or colored tempera paint to create swirling lines. Only paint until the top of the "mountain" range.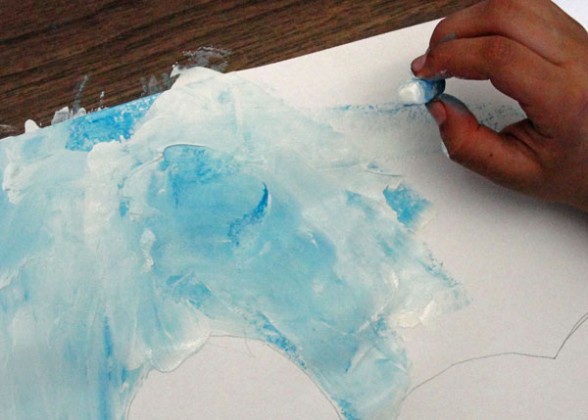 You can either use a colored piece of chalk dipped into white tempera, or white chalk dipped in colored tempera. Either works fine. Some kids can't resist the urge to dip their fingers into the mess. It looks great, so let them!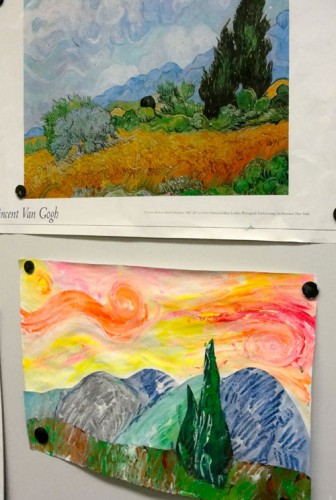 If you have a copy of "Wheat Fields with Cypresses" use it, but if not, any of his landscape paintings work well.
To add a cypress tree, use some of the darker paper scraps and cut out a shape resembling a cypress. Use the same technique as above to apply the dark green color. Glue onto foreground.
Fourth Grade Van Gogh Landscapes…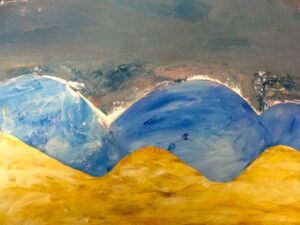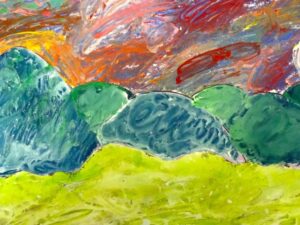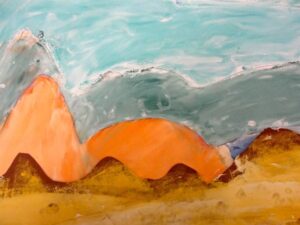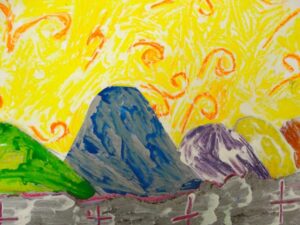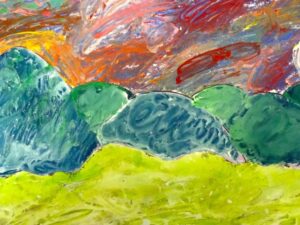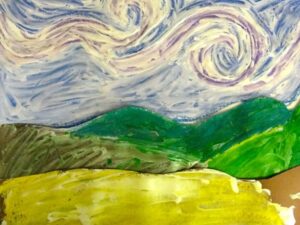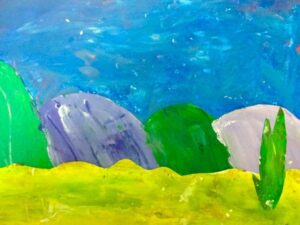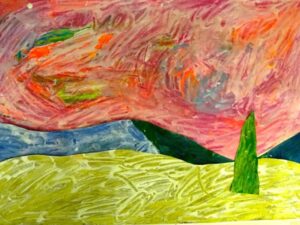 ---
ARE YOU A SPARKLER? Access over 300 art lessons, videos, resources & trainings for one low monthly fee.