Van Gogh Landscapes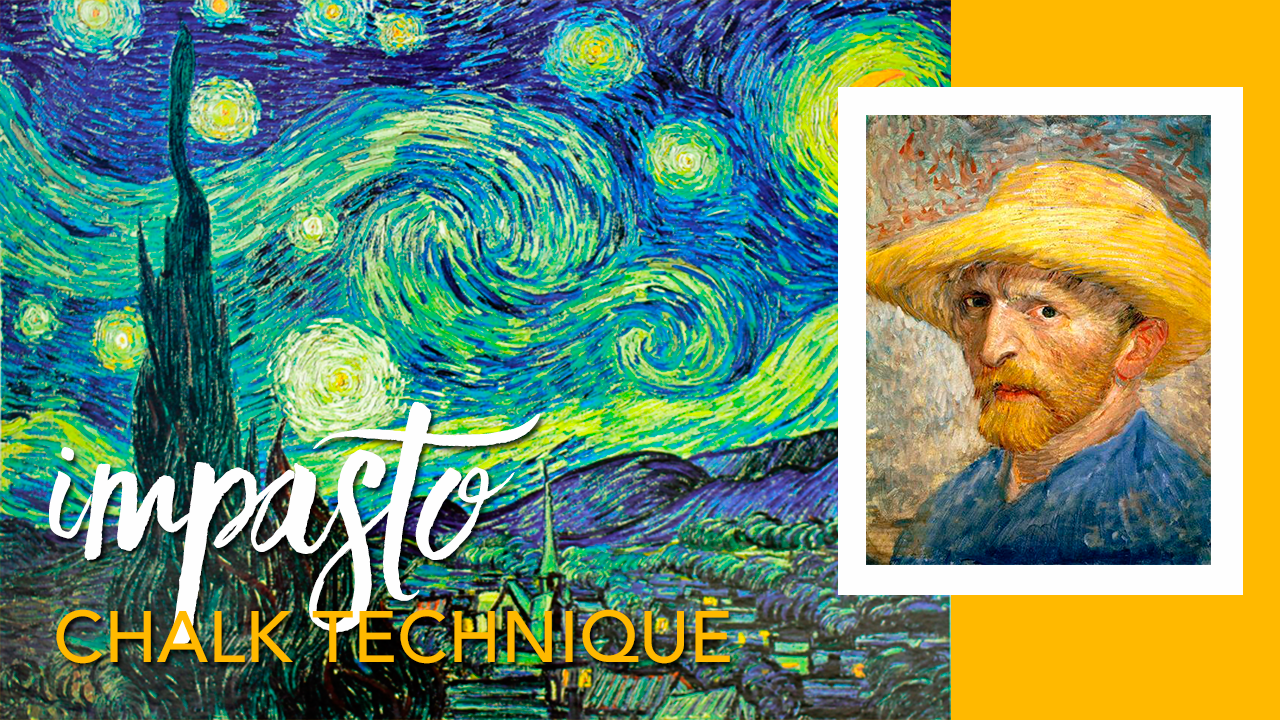 Van Gogh's "Wheat Fields with Cypresses" is one of my favorite paintings. There is a distinct separation between the foreground, middle-ground and background, making it a perfect example for a landscape lesson.

The Landscape
I used 3 pieces of paper for this project: 12″ x 18″ white paper, 8″ x 18″ blue or purple paper and a strip of brown paper (approx. 4″ x 18″).The technique is a little wacky (chalk pastel dipped in tempera paint) but really fun for the kids. I overheard one girl say that this was her favorite project all year. There is something about working with paint and chalk; you just have to give in to the messy, sticky nature and enjoy the process.
To add a cypress tree, use some of the darker paper scraps and cut out a shape resembling a cypress. Use the same technique as above to apply the dark green color. Glue onto foreground.
Fourth Grade Van Gogh Landscapes…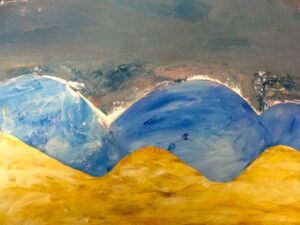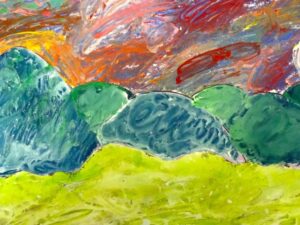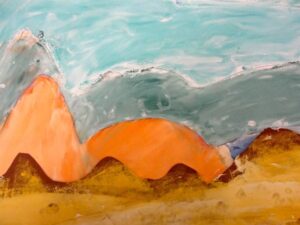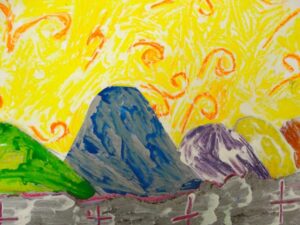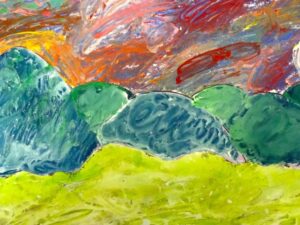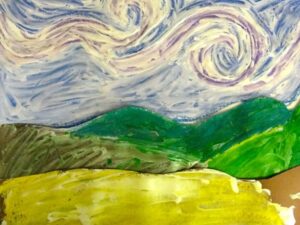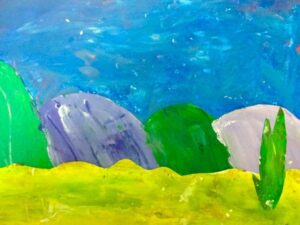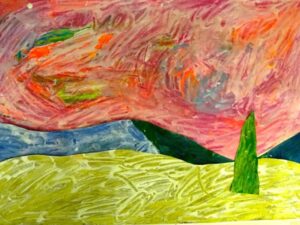 ARE YOU A SPARKLER? Access 0ver 300 art lessons, videos, resources & trainings for one low monthly fee.