Cutting spirals can be a challenging task for kids. Most get the general idea: cutting a piece of paper into a spiral shape. This strategy feels right when you are cutting the spiral but if your intention is to glue it to a piece of paper, the cutting effort basically disappears.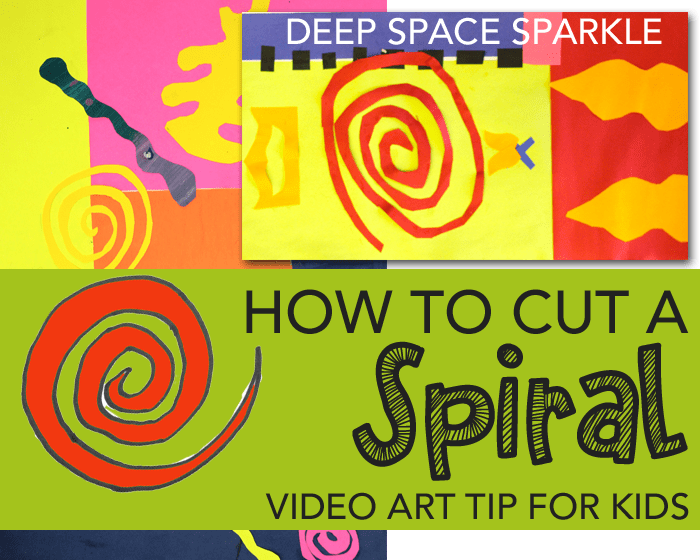 To help kids cut a spiral that actually looks like a spiral, I show them this technique:
You can use spirals in so many art projects. Whenever I do any type of collage work or a lesson on Henri Matisse paper cuttings, a spiral cutting demonstration is always included.
Here are a few "spiral" projects for you to try:
Matisse-Inspired Christmas Trees
Hundertwasser Painted Panels (Hundertwasser loved spirals!)
Do you have a favorite method for teaching spiral cuttings? Add your expertise! Share your tips and comments below…
---
ARE YOU A SPARKLER? Access 0ver 300 art lessons, videos, resources & trainings for one low monthly fee