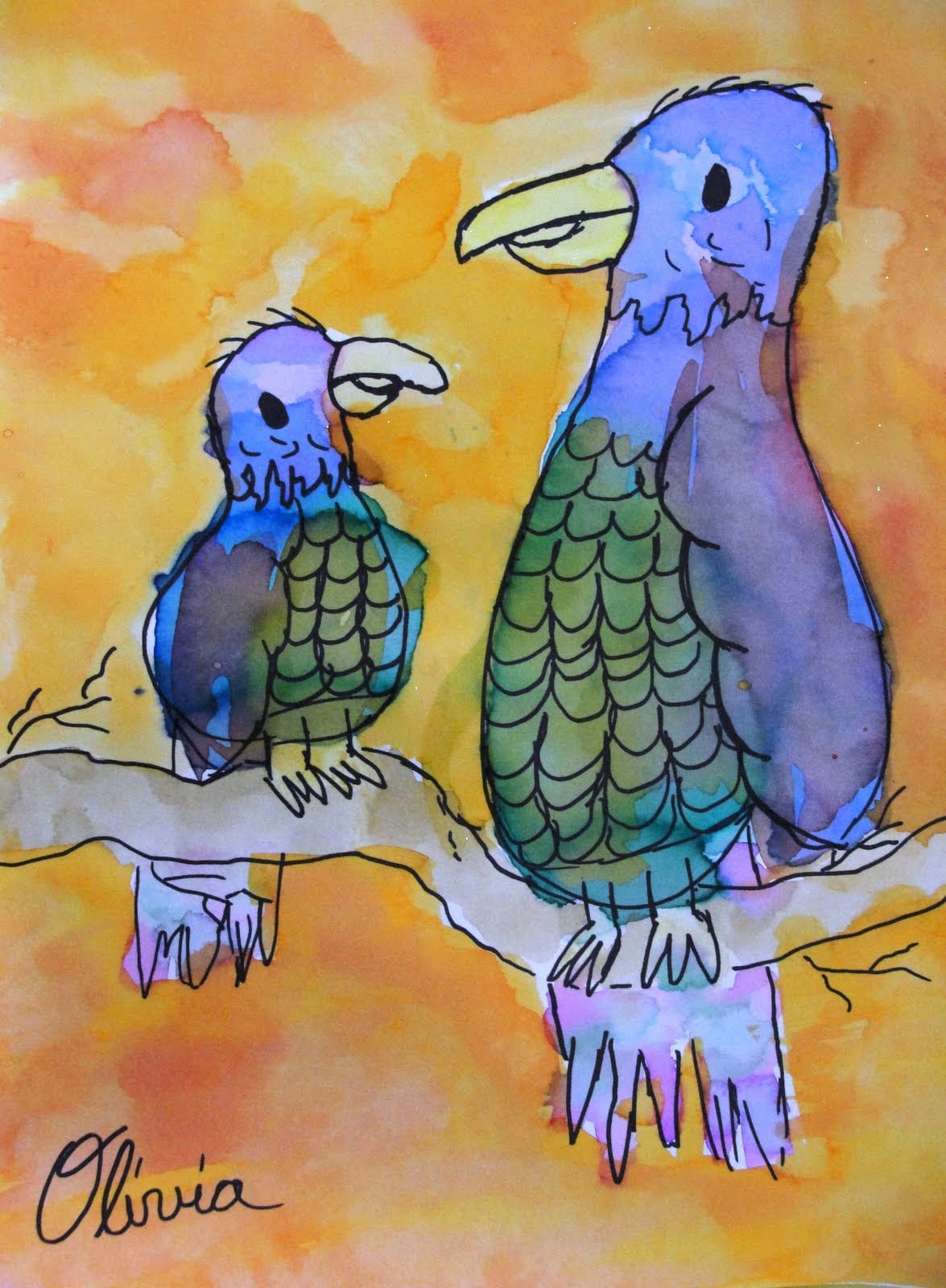 This is a super easy project for middle elementary kids. I like to demonstrate how to draw a tropical bird using the steps below. As I'm drawing, I explain how it's easy to alter the shape of the body, shape of the beak or the expanse of the wings, etc.
Depending on how well the class listens or what their energy is, I'll either do a direct line approach or demonstrate first and have them complete their own drawing.
Supplies:
Sharpie brand black drawing pens
12″ x 9″ watercolor paper
Liquid watercolors
Here's What We Did:
You can decide which is the right method for you. Here is my basic grid for drawing a tropical bird: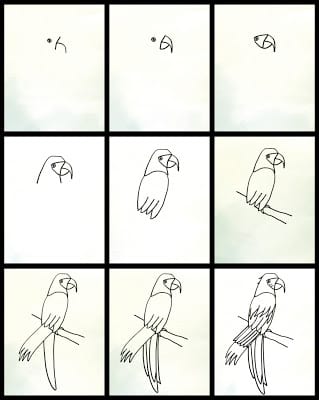 After the drawing is complete, use watercolors to finish of the painting. I used liquid watercolors since I wanted to focus on blending and a more casual approach to painting. If you want more detail, I'd recommend using cake watercolors.
Painting with Watercolors:
I love liquid watercolor paints as the colors are intense and require little mixing. I pour a tablespoon of paint into a small condiment cup and then place the small cup in a muffin-style palette. This helps prevent tipping.
Children simple dip their brushes into colors and paint. I'd recommend painting the background first, letting it dry for about 5-10 minutes and then begin painting the parrot.
Because wet paint will easily mingle and spread, the results will be similar. If you want a crisp edge to each area of watercolor, allow spaces or areas of paint to dry before painting beside it.
Fourth Grade Results