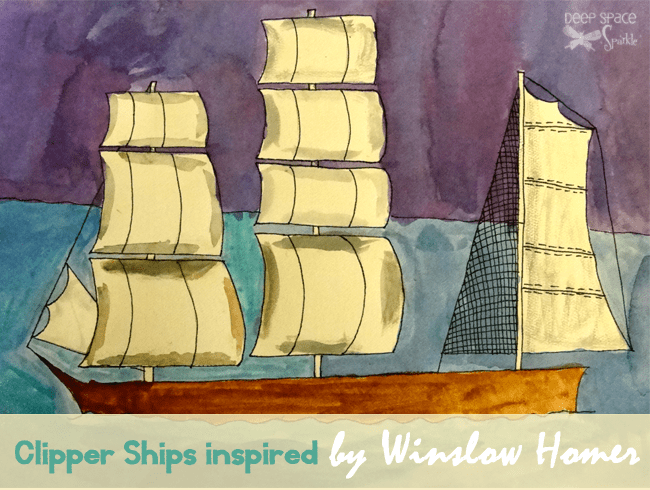 Clipper ships glide over the ocean at top speeds. The tangle of nets, ropes and sails, however, can make drawing a clipper ship daunting. Breaking down the ship's parts into basic shapes helps with the drawing efforts.  By the end of the drawing lesson, my students felt empowered with their impressive achievements.
I detailed the drawing steps and watercolor techniques inside a previous workbook inside the shop, but I altered the watercolor steps only slightly; using liquid watercolor for the ocean/sky and pan watercolors for the boat. I liked the combination as using liquid watercolors speeds up the process but the pan watercolors allows for a lesson in mixing. Best of both worlds!
Here are the wonderful results from my fifth grade students…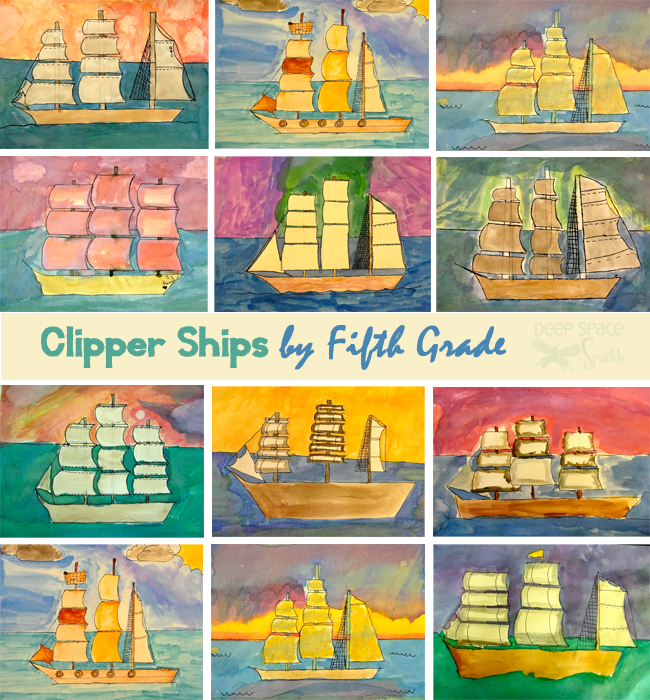 ---
Enjoy this clipper ship art lesson? For another free art resource you can download this lesson on how to draw a ferry boat and we'll send it to you for free!