Here is an easy watercolor art project starring an interesting creature…iguanas! My fourth grade students had a blast drawing the iguana with a black oil pastel and then using watercolors and special watercolor techniques to create these stunning pieces of art.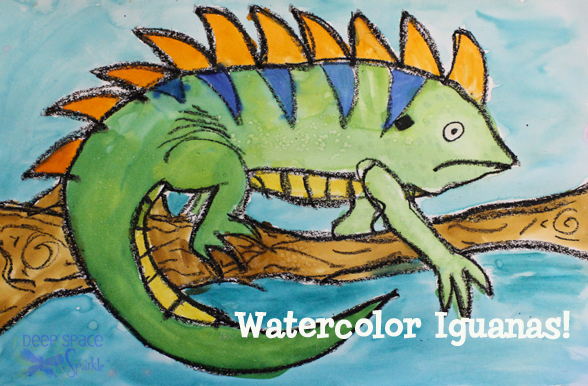 Simple supplies are required: 12″ x 18″ watercolor paper, black oil pastels, pan-style watercolor palettes, salt, tissues and brushes.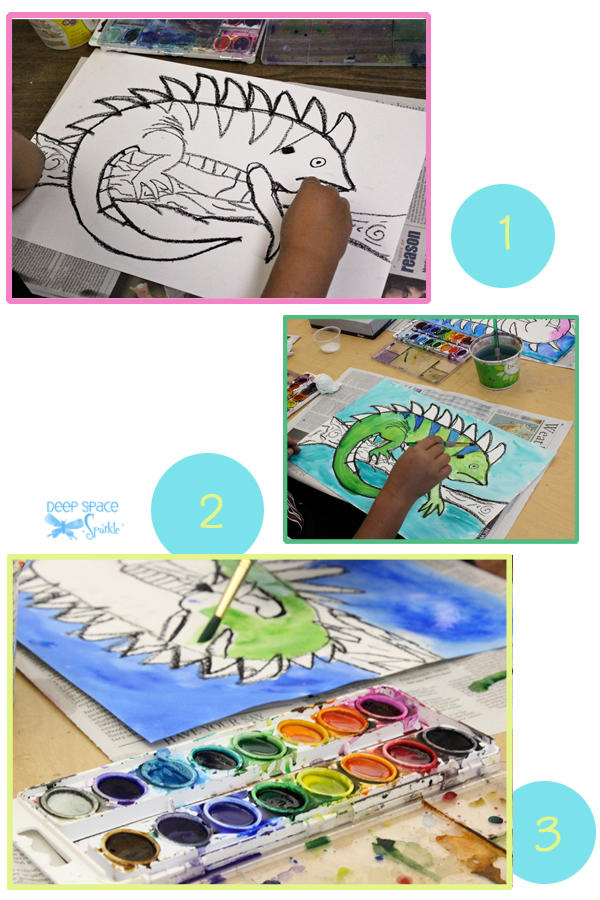 I used the same steps and instructions as illustrated in my 3-Ingredient Art Grades 5 & 6 art lesson booklet. I used the drawing instructions from the art booklet and for the kids who missed the first drawing class, I gave them the handout to catch up on their own. After drawing the iguana with oil pastels, the children got busy painting with watercolors and used the techniques described in the booklet. This lesson takes two 45-minute art classes.
I love this lesson and do a variation of it every year. Didn't my fourth graders do a lovely job?
Affiliate links are used in this post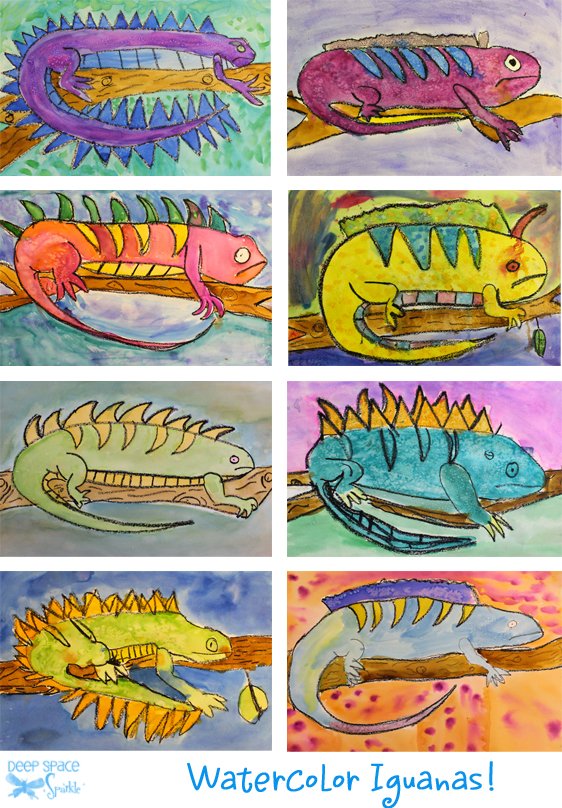 ---
Add this lesson to your tropical art activities! Download by clicking the yellow box below and we'll send you this free PDF on how to draw tropical leaves and flowers.