Need a quick, easy lesson that can be completed in 30 minutes? These fall leaves are perfect.
All you need is:
– Crayons/oil pastels
– Liquid watercolor paints
– Regular sulphite paper (I cut the paper in half so we're only dealing with a 9″ x 6″ sheet)
Creating the Leaves
The instructions are easy. I read a picture book about fall leaves, stopping at illustrations that showed the leaves up close, and then demonstrated how to draw simple leaves. They picked whatever color of oil pastel they liked (if you are teaching color theory, you can set out warm or cool colored pastels), and drew as many leaves onto the paper.
Some kids will need help, but really, I just wanted the kids to have fun with lines–squiggly, curved, straight, etc. After the lines are drawn, I set out trays of watercolor paint. They mingled colors and within a few minutes, they were lining up at the drying rack. Fast.
First Grade Watercolors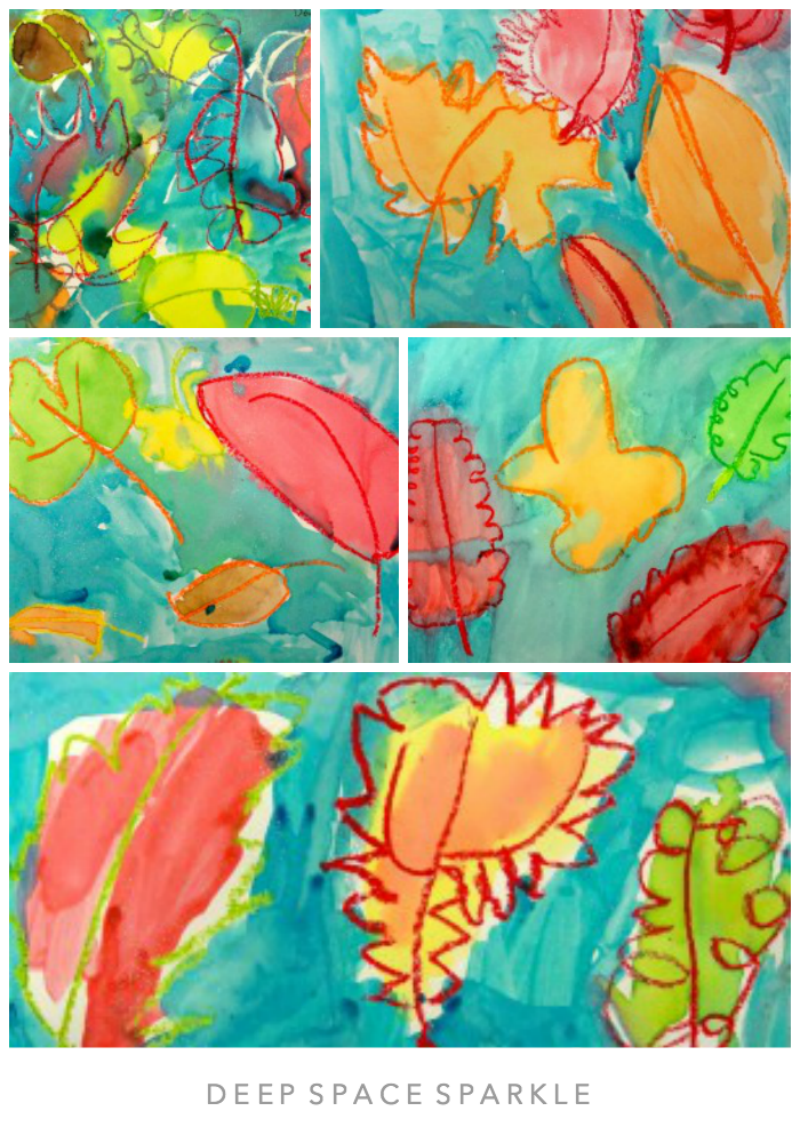 ---
Want more lessons for your fall art activities? Download this lesson guide by clicking the yellow button below and we'll send you a PDF on How to Draw a Pumpkin!