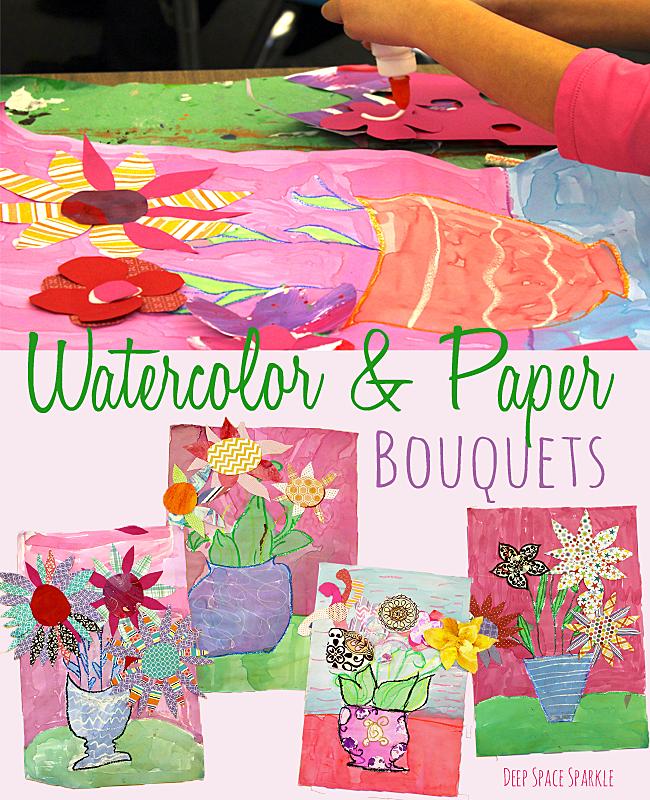 Here is a simple art lesson that combines a watercolor and oil pastel resist with creating shapes with paper and scissors. We created these paper bouquets in January so colors veered towards that lovely February holiday. The students used regular sulphite paper instead of watercolor paper since there was very little blending or advanced watercolor skills involved in the project, so using my limited stash of watercolor paper wasn't necessary.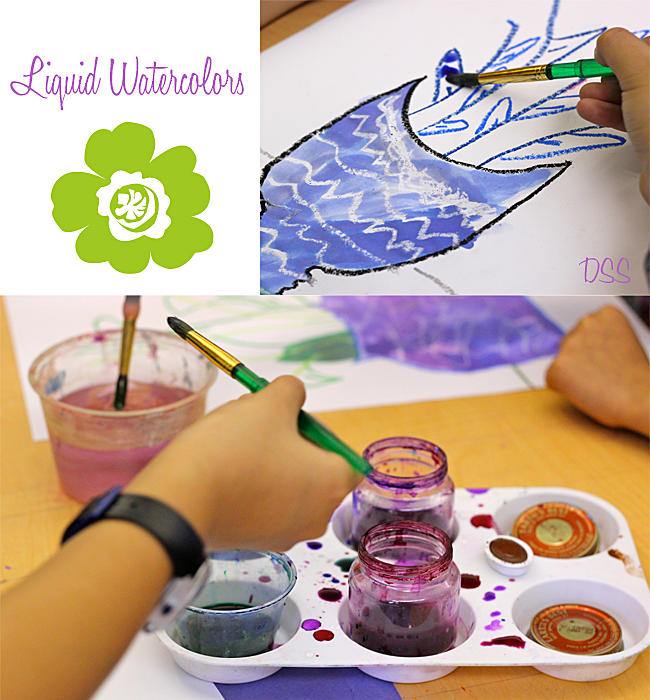 What you do need is watercolor paint. For fast application, you can't beat liquid watercolors. I showed a few vase sample son the white board so the kids drew a vase first with oil pastel. Then they added a table line and finally a few stems for the flowers that would be added in the next step.
When you are applying watercolor to sulphite paper, you will notice that the paint will soak into the paper. To avoid using too much paint, tell the children what will happen so they understand not to keep applying paint over paint. It will dry lighter but it will look nice.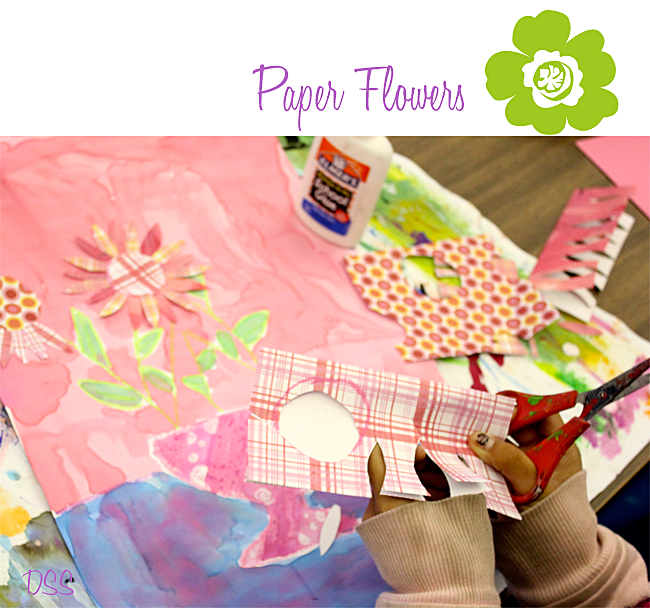 I bought some printed scrapbook paper at a craft store and felt that this was a good opportunity to use it. I don't like making pre-printed materials the star of any art project, but the truth is, the kids loved being able to select their colors.
I asked the kids to make 2-3 centers first, glue the middle of the centers to the paper and then start adding petals.
As the children worked, I sat with each table and encouraged a variety of shaped petals. Oil pastels were set on the table so that children could add details.
This paper bouquets lesson requires about three, 45-minute art sessions.
Fifth Grade Bouquets….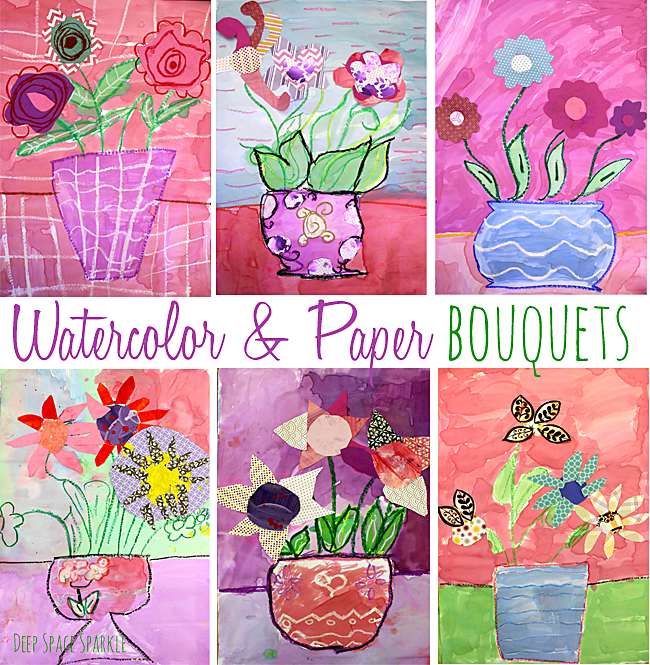 ---
Enjoyed this children's flower lesson? Click the download button below to receive our free How to Draw a Daffodil PDF!