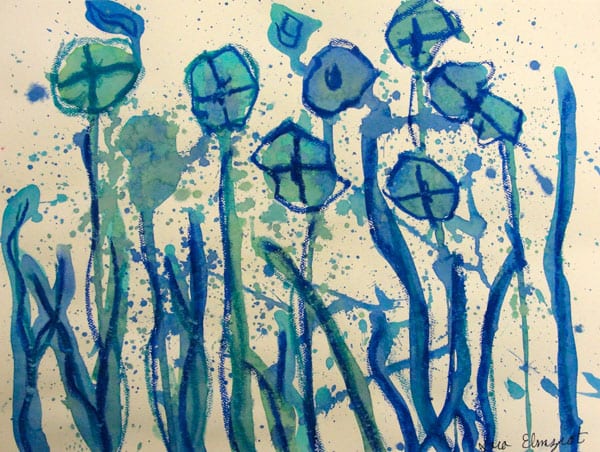 Here is a very easy watercolor lesson for any grade.
What you'll need:
– Liquid watercolor paint or well-watered pan watercolors
– Watercolor paper
– Chalk pastels
Creating the poppies:
Simply add puddles of liquid watercolor paint (or well-watered pan watercolors) onto watercolor paper.
Before the puddles "dry" tap the paper onto the table surface to create streams of paint. These are the flower stems.
After the paint dries, the artist can use chalk pastels to add details such as stamens, leaves, shadows, etc.
Add a splatter of watercolor paint for a whimsical touch. Enjoy!
The technique is the same as this lesson: Watercolor Jellies.
Fourth Grade Poppies…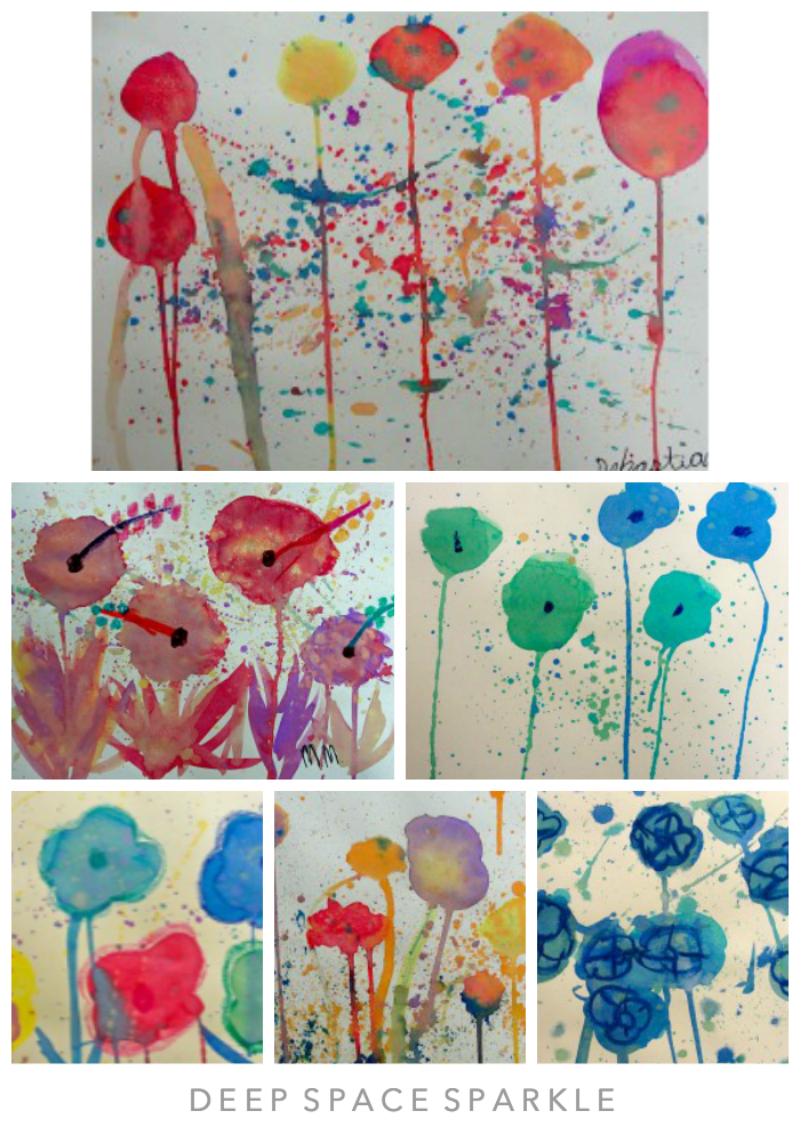 ---
WATERCOLOR TECHNIQUES FOR KIDS
Click the image below to receive our free PDF lesson guide! (We recommend using Chrome or Safari for this download!)