Fish are easy to draw and the color opportunity is fantastic. My fifth grade students always do a few watercolor lessons and this year I wanted to use good old fashioned crayons as my resist tool. I have a variety of crayons: construction paper, glitter crayons and plain crayons. My students loved getting all variety and it left me wondering why I don't use crayons more often.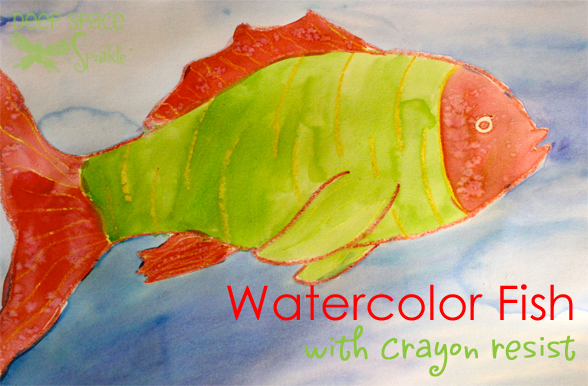 Drawing the fish
The students selected their favorite fish shape and embellished with their own patterns and designs. Some students used multiple crayon colors while others selected one or two. Of course, it doesn't matter what they choose to do.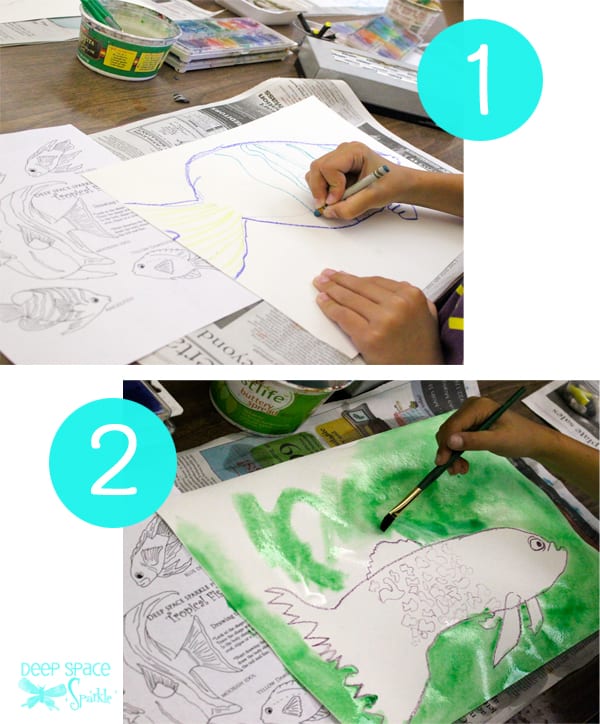 Painting wet-on-wet
One technique that I wanted to teach was painting watercolor on a wet surface. To do this, I had the students paint their entire background with water and then apply the watercolors. We used pan watercolors, but liquid watercolors would work fine for the background. The students tilted the paper to let the watercolors drip and mingled multiple colors together. Others used short brush strokes over the wet paper just to see what happens. This really is a fun part of the lesson, so take your time here.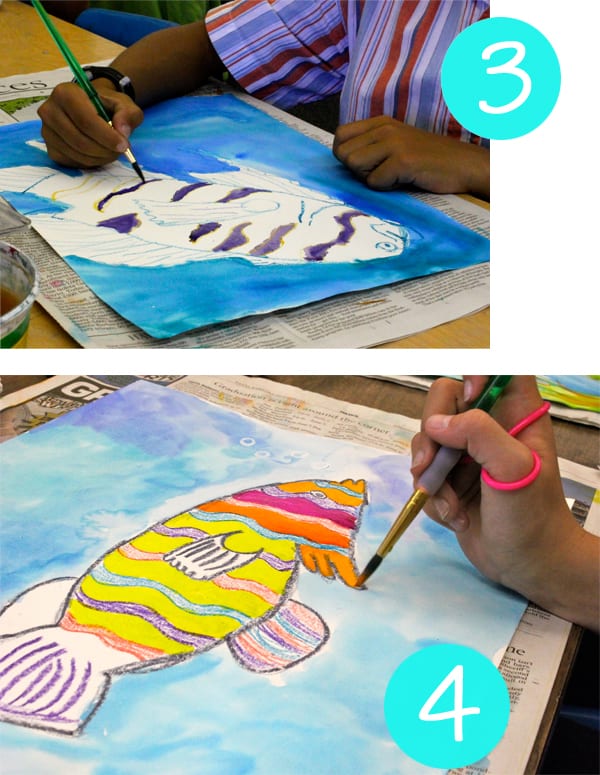 Painting the fish
After the background was painted, students used the pan watercolors and painted the fish designs. It's important to teach the students to layer the paint by starting out with a light layer (more water than paint) and then building up color if desired.
I think the fish turned out wonderfully!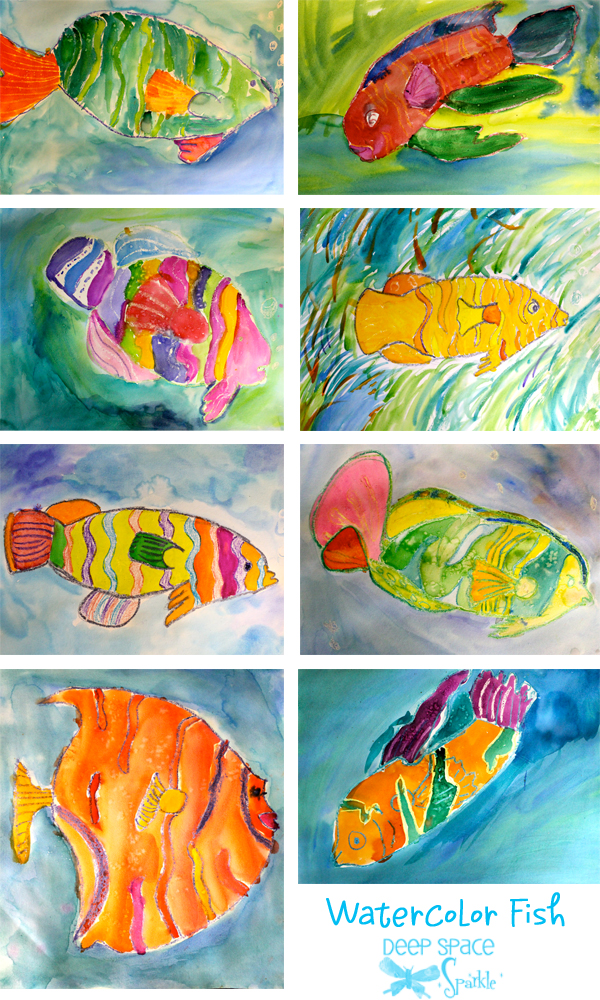 ---
WATERCOLOR TECHNIQUES FOR KIDS
Click the image below to receive our free PDF lesson guide!