Have you noticed "sulphite paper" listed frequently in our material lists and ever wondered what it is?
If you have, don't worry. You're not alone.
When I first began teaching, I wasn't too familiar with common practices and materials for teaching art to children and one of the most nagging questions I had then was What type of paper should I use for this project?
These are papers that are best suited for specific materials like watercolor paper for watercolor paints, but in many cases, sulphite paper has really been my go-to for a variety of different media, especially when cost and quantity are factors.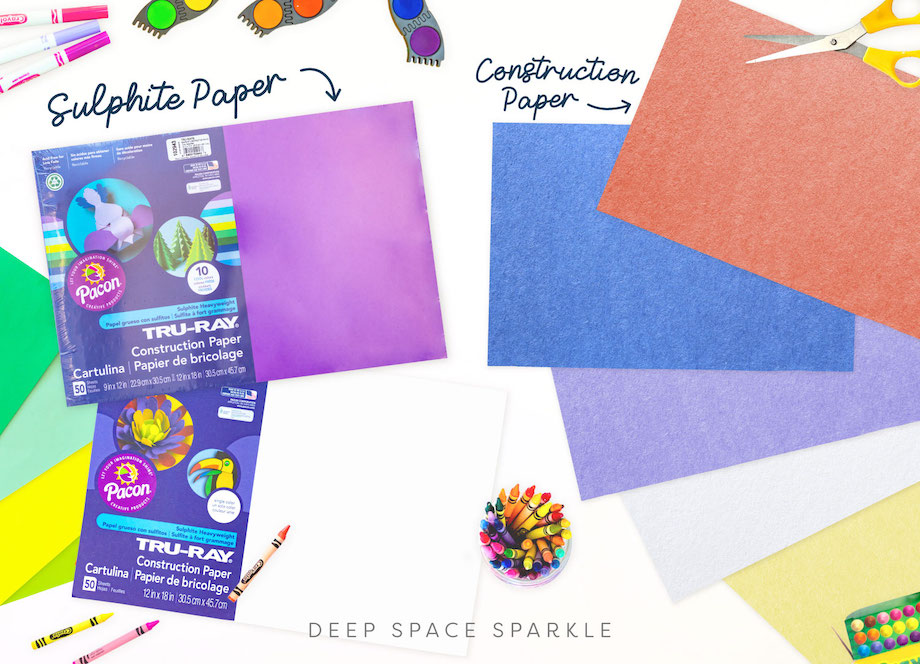 Sulphite paper, also referred to as construction paper, is a type of construction paper.
It's important to note that it's not the inexpensive construction paper commonly found in craft stores. Sulphite construction paper is made from a process that extracts the lignin from wood chips and produces pure cellulose fibers, making sulphite paper an inexpensive, smooth white drawing paper that is a perfect option for any art room or home school environment.
Our favorite brand is the Pacon Tru-Ray Premium Heavy Weight Construction Paper. It comes in a bunch of vibrant colors and is perfect for art projects that use crayons, colored pencils, oil pastel, collage, etc. Plus, it cuts and folds really well.
The Best Papers for Paint
Painting in the art room is also a must and using the best paper for paint really goes a long way in creating projects that look good and are easy on your budget. When using tempera paint, whether it is liquid or cake, I find that sulphite paper holds up really well. You can even use watercolor paints on sulphite paper too, but they may not perform exactly how you might expect them to. Try them out first to see what I mean.
Watercolor Paper or Sulphite Paper?
When I really want students to focus on the effects of specific watercolor painting techniques like blending colors, wet-on-wet or salting, I pull out the watercolor paper. The effects can be so much more stunning on a paper made specifically for the paint.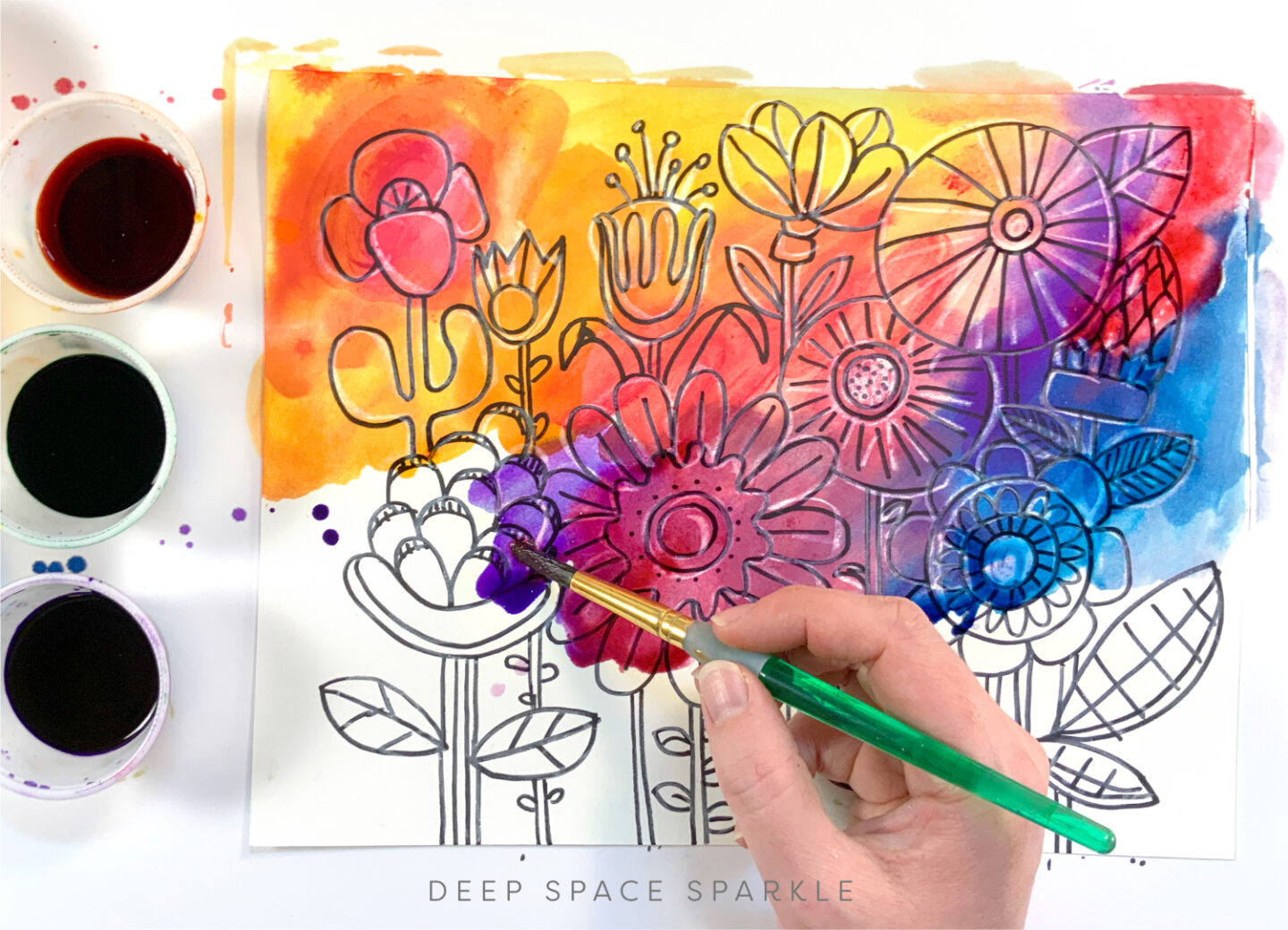 There are also times when I prefer using a simple white card stock instead of sulphite for marker or pen and ink drawings. Card stock, which can be purchased at an office supply store, doesn't seem to absorb the ink as quickly or dry out the markers as fast as the sulphite does but again, sulphite can be used in a pinch.
Do you have a different go-to paper in your art room? We would love to hear about it!
---
Heading back to school?
Download our back to School Guide | Resources to help kickstart your art program
It's a 3-part strategy on how to use the Elements of Arts when planning your art curriculum including ordering supplies, a grade level checklist for the scope and sequence of K-7 Elements of Art and What I'll Learn in Art Class posters.