Having trouble finding art supplies in your country? We completely understand and we've got you covered.
Sourcing art materials for your students can pose a bit of a challenge depending on your location around the world. Vendors like Blick, Nasco Education, and Amazon are popular choices for art teachers here in the States, but in other countries, item availability and shipping costs can make these options inaccessible for some.
In addition to purchasing challenges, many staple products are called different names or might require substitutions for similar materials based on availability in your home country.
Let's talk about some of the basics!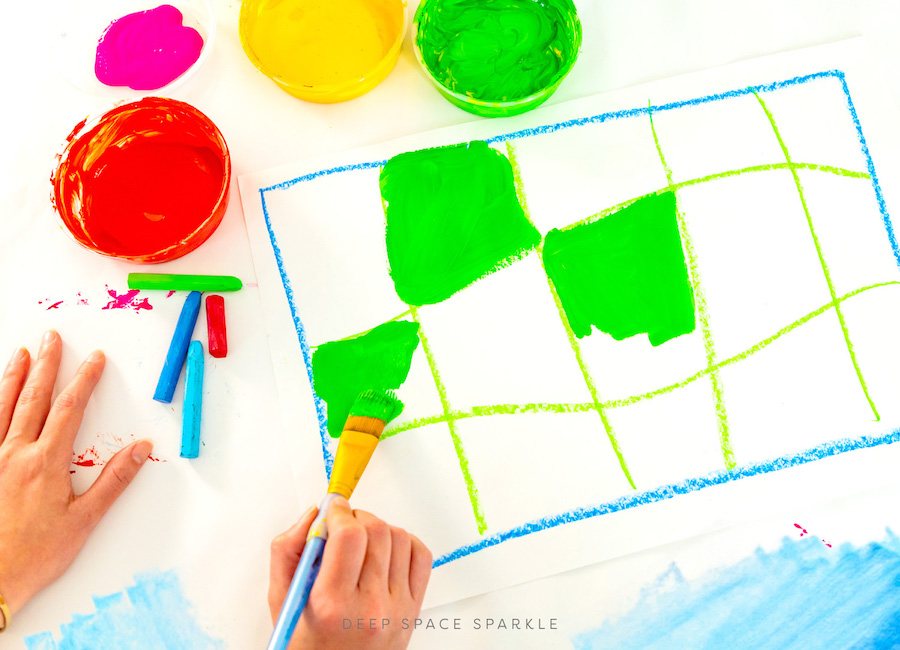 Many Deep Space Sparkle projects use sulphite paper, the perfect multipurpose heavyweight construction paper for art making with children.
If searching for sulphite paper does not yield an available option for you, try looking for cartridge paper. Sparklers, members in our private community of art teachers around the world, have had great success with 130gsm cartridge paper for both wet and dry media.
For pan watercolor, we love the Crayola education watercolor sets (as opposed to the washable colors which tend to be a bit more muted) and as alternative, many teachers use Prang or Micador liquid watercolours.
Poster paints are washable and can be used in place of tempera paint for some projects. They can also be diluted with water to create watercolor-like effects!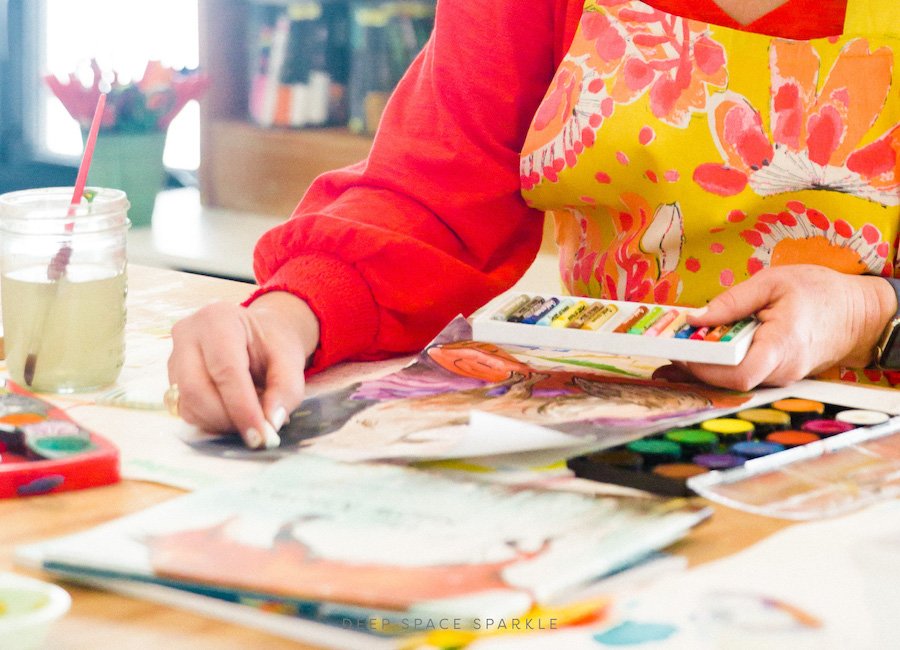 Construction paper crayons are such a fun supply and give vibrant results on colored paper, but they can be tricky to locate and purchase.
Oil pastels are super pigmented and can work great as a substitution for projects where construction paper crayons are called for. 
Next, we'll get into glue:
What is commonly known as "school glue" here in the United States, is referred to as PVA (polyvinyl acetate) glue in other places.
When Elmer's Glue-All multipurpose glue is not available, other brands of PVA glue should work just fine, just be sure to test any new materials before using them with your students!
For a stronger adhesive that's available internationally, Copydex Latex Bottle Adhesive comes highly recommended.
Ready for some shopping? Here is a list of our international Sparkler approved options for purchasing art supplies. Shipping locations for each vendor are listed on their websites. 
Dryad Education, Specialist Crafts
Interested in joining our incredible community of art teachers and gaining access to Deep Space Sparkle curriculum materials, lesson plans, and resources? Sign up HERE to join the waitlist for The Sparkler's Club to be notified when enrollment opens.