Lois Ehlert's book, Snowballs, is yet another inspiring book for elementary school art lessons. Instead of the featured snowmen, I gravitated towards the wonderful winter bird in birch trees. I created bird templates before for my "Pie in the Sky" art lesson and was excited to use them again.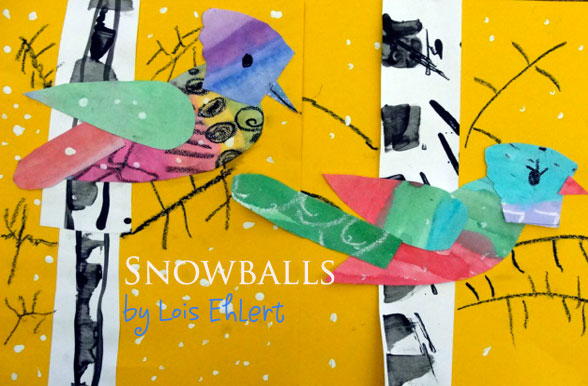 For those of you who don't like templates, please don't feel you must use them for this project. It's just as easy to have children draw their birds. I do have many second graders who are considered "low" so the templates really helps their fine-motor skills plus it keeps them on par with other children. They do notice these little things and they feel quite empowered with their handsome cut-out birds.
Supplies
Colored 9″ x 12″ background paper, black & white oil pastels, 9″ x 12″ watercolor paper, liquid watercolors, table salt, strips of white drawing paper, black tempera paint, cardboard rectangles (cut from tagboard).
Making the Bird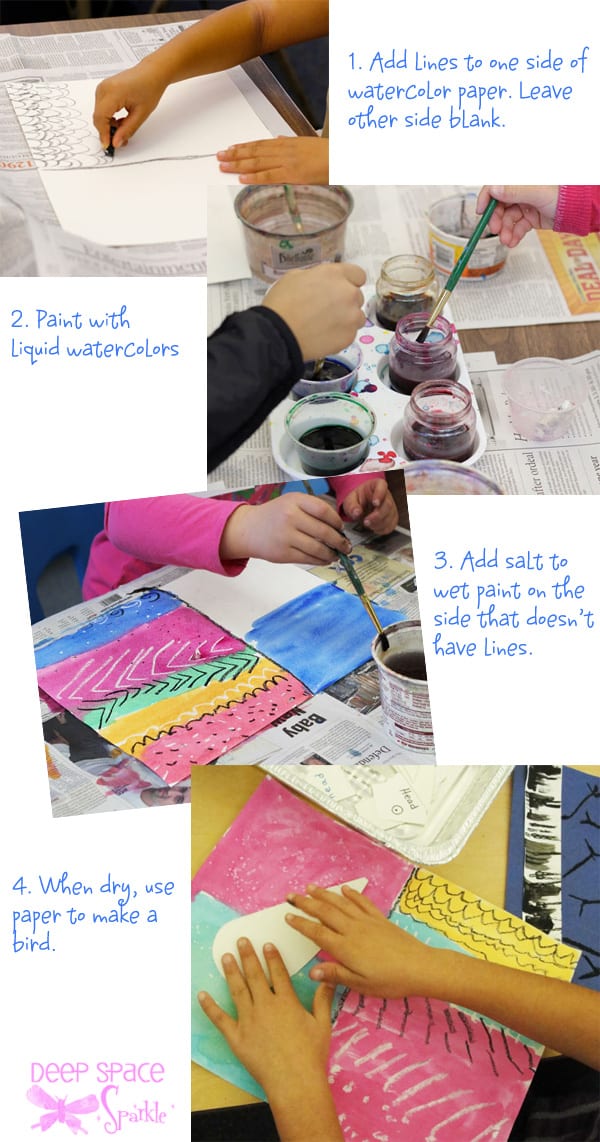 Making the birch trees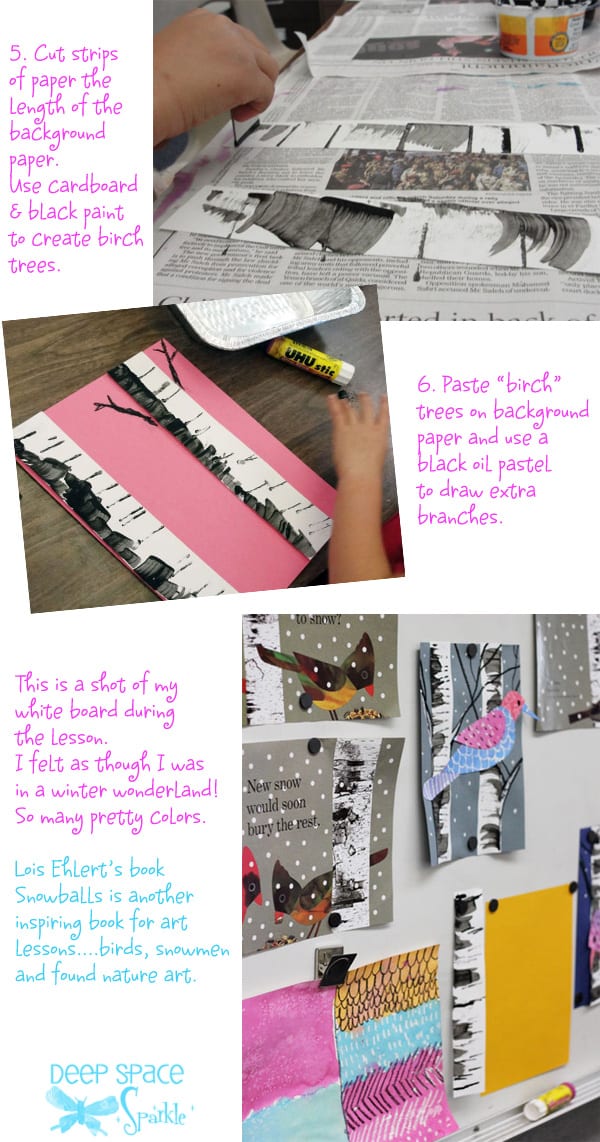 Second grade students love Lois Ehlert!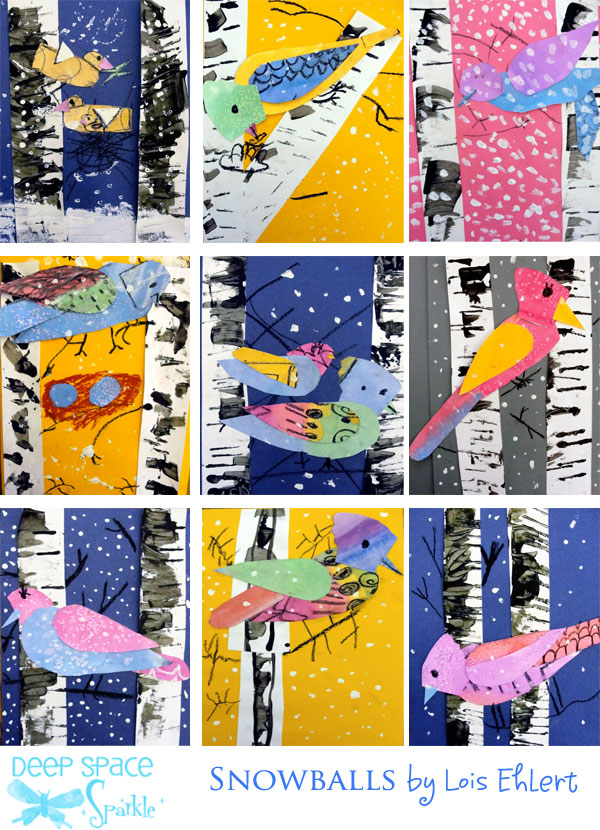 *This post contains affiliate links
---
Want more lesson ideas for the holidays? Download this free lesson guide by clicking the yellow button below and I'll send you my 5 Non-Religious Projects for the Holidays!