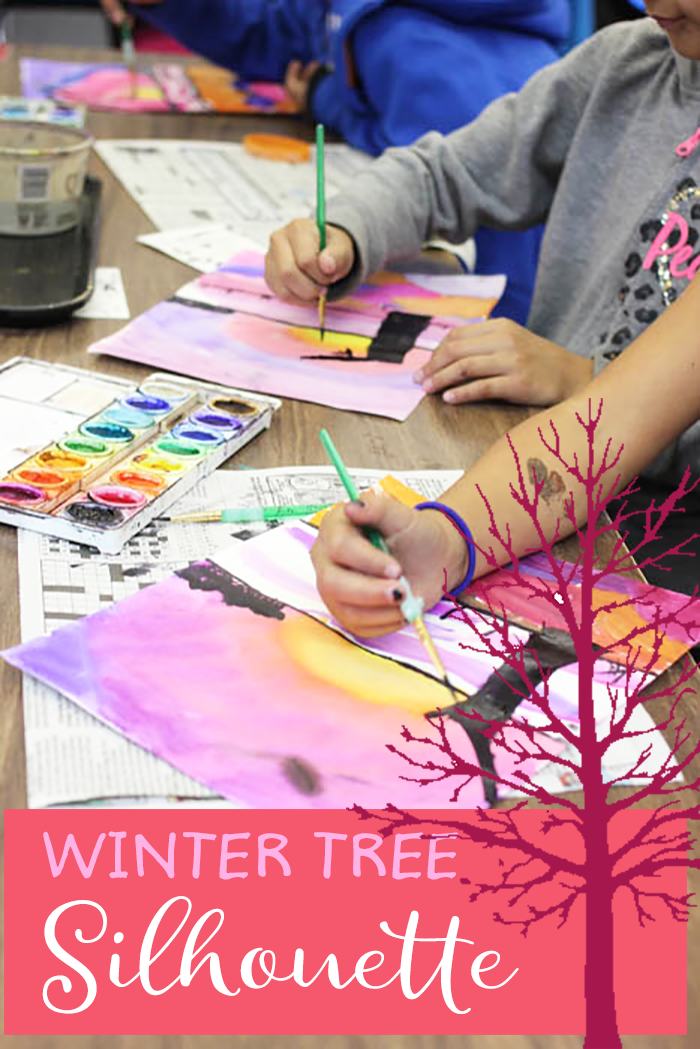 As soon as I saw this picture on Pinterest, I was transported back to my childhood.
I grew up in a rural area of Prince Edward Island where the land is basically flat with just a few hills. Perfect for cross country skiing. My bestie, Leslie and I would snap on our skis and spend hours searching for the smallest of hills to ski down. Often we would ski until dusk when the winter skies turned a blistering pink. Such a glorious contrast to the barren, snow-covered land.
It's not easy describing how desolate and beautiful this landscape can be to an 11-year old So Cal kid, but by the looks of their artwork, they totally got it.
I created a detailed lesson plan describing the process of introducing and teaching this multiple watercolor technique lesson. It looks rather hard to do but don't be intimidated. It's one of those projects that's totally doable even if you've never taught watercolor before.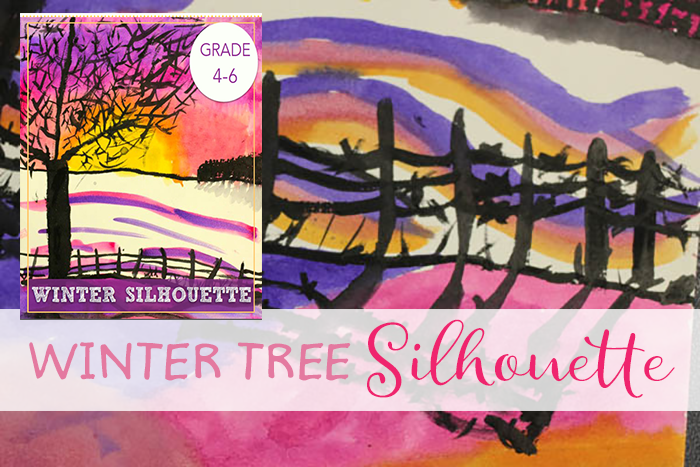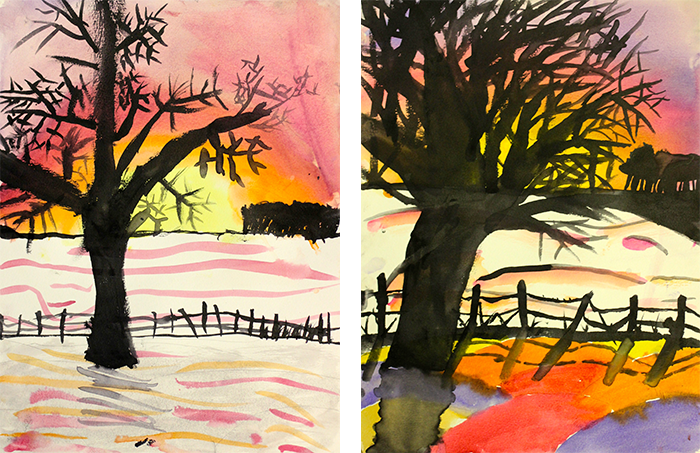 I must admit. As we embarked on this project, I wasn't sure how it would turn out. I was a bit worried that the children might not find the project engaging enough.
I was so wrong.
It was almost as if the children knew that if they finished this piece, they would be proud. Even the most art challenged students created an incredible piece, full of personality and style.
Truth was, I was proud. The collection welcomed visitors to the school and brightened our sunny February days even more.
Have you done this lesson? I'd love to hear how the instructions worked for you or if you tried a new technique.
---


---
Want more lesson ideas for the holidays? Download this free lesson guide by clicking the yellow button below and I'll send you my 5 Non-Religious Projects for the Holidays!