I have stacks of old FamilyFun magazines in my closest. I subscribed to the magazine for years and still have many articles clipped and organized in my "things to do (eventually)" binder. I even wrote a few essays with the hope of someday writing for the magazine. Never did send off those essay proposals. So when the art director for the magazine asked me if I wanted to illustrate a badge based on one of my art lessons, I said "Hell ya!"
Well, maybe my response was a little gentler.
My little blog brought that art director to my inbox. The blog that I started just for the fun of it has turned into a dream job. I get to do what I love; create and share. And now, this! A chance to design a badge for their Badges of Fun program. For those of you who have small kids (well, a bit smaller than mine!), the program offers lots of ideas to connect with your kids. Check out their series here, starting with Family Fun Nights of course!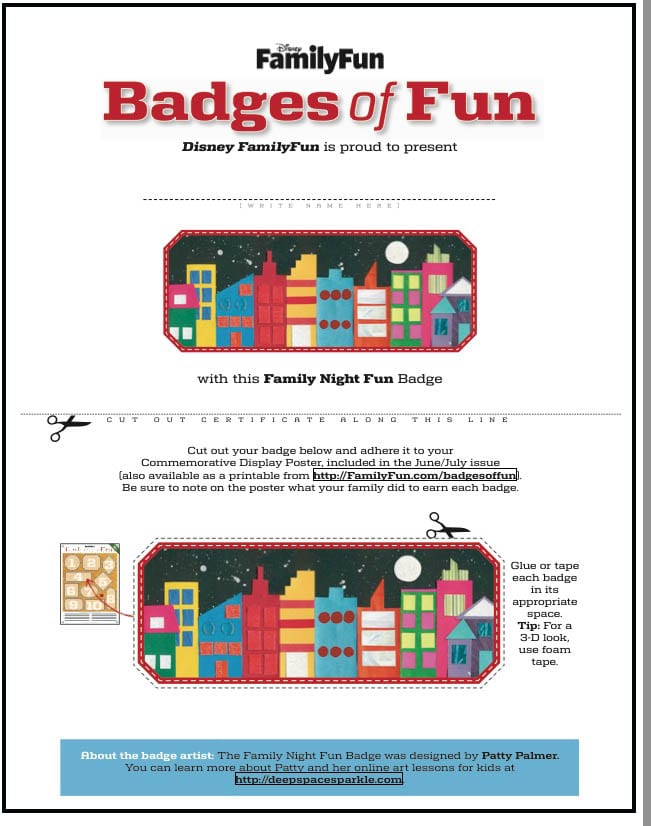 Here is what the page looks like on the FamilyFun website. Cool, huh?