City at Night Skyline Collage Art Project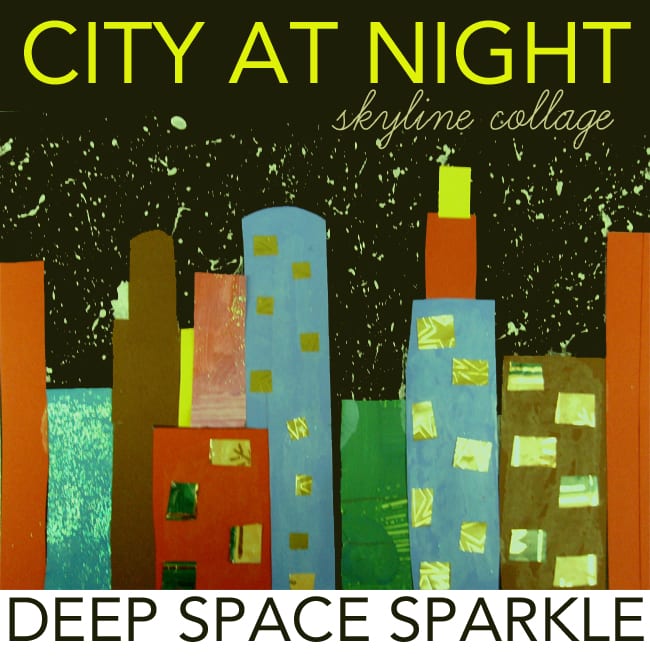 There is nothing more fun than setting a huge box of fancy papers on a table and watching kids create. This is what I did when creating this collage.
I was inspired by Gail, AKA That Artist Woman. She offers offers a complete tutorial on this lesson. The fun part is digging into your gift wrap box and selecting the odds and ends that will become windows, smoke stacks and doors. And that is the trick for the kids…to encourage them to not copy their neighbors work and create something unique to them.
Drawing the city skyline was easy (I used my cardboard templates that I created for a castle project) and offered an assortment of rulers and straight edges. I'm afraid my camera wasn't cooperating when I took the pictures, so many didn't turn out. But still, you can see how much they enjoyed this project.