City at Night Art Project
My last art project with my K/1 class was designed to use up my left-over paints and paper scraps. I've done a City Skyline Art Lesson with my Kinders before, but I changed up the background with this lesson. Instead of a plain background, students painted swirls to imitate Van Gogh's Starry Night painting. I've seen other art teachers do similar projects and I loved the vibrancy of the whole piece.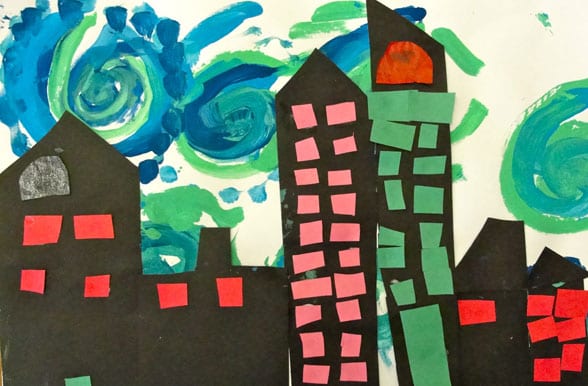 Creating the Painting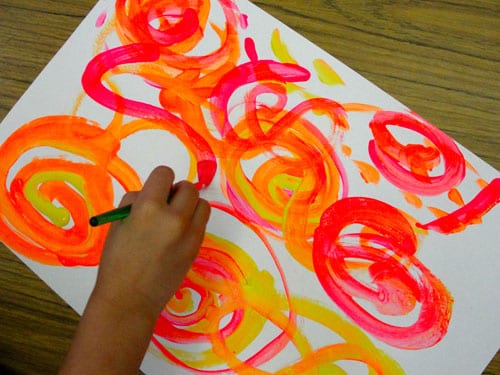 We used left-over fluorescent paint for the background/sky. Children made swirls, spots and dribbles with their paints. I didn't introduce the obvious accompaniment (Starry Night by Van Gogh) because honestly, I plum ran out of steam. My goal was to just get the paint on the paper…ahh, don't you love the end of the year efforts?
Adding Paper Scrap Details
I brought out my over-whelming supply of paper scraps and let the kids dig through the mess to add windows and doors to their black paper skyscrapers. After it was all said and done, the children produced some pretty cool pieces of art. I'll miss my little Kinders…they always came into the art room eager for new lessons and fun techniques.
Kindergarten City Scapes