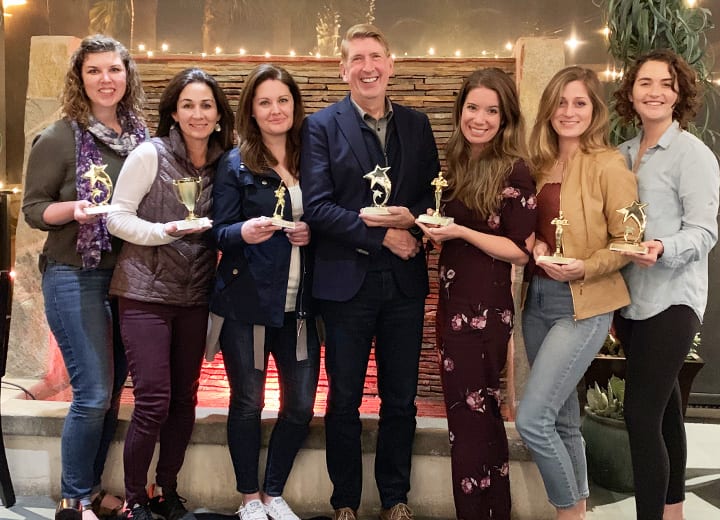 2019 has been a kick-in-your-pants type of year. It challenged me in ways you're only aware of after the changes have occured.
So, let's catch up.
Deep Space Sparkle has developed into a real business. One with org charts, profit and loss statements, accountants and team building exercises.
How did this happen? Because as far as I'm concerned, I'm still the art teacher chatting with my art teacher buddies and hoping for a successful lesson.
But as someone told me recently (in a not-so-gentle-way), I need to own that I have grown this business. Intentionally. And that I know what I'm doing.
So there it is. I've had to shift my identity from the very lovely and comfortable space of being an art teacher to being a CEO of Deep Space Sparkle.
Fine. But I'm still an art teacher.
That's my team in the picture above. Neil and I take the team to an all-expense paid trip to a fun California location each Spring. We get to know each other better (we have remote team members as well as in-house members), play tennis (this is Shannon's wheelhouse….and it was rather fun), dream BIG and make plans for DSS.
I wish I could keep the team the same each year but changes are inevitable. Marisa, my content creator manager who had been with DSS since the beginning of The Sparklers Club (she added standards to ALL of the lessons and created the EPIC curriculum), resigned to take care of her baby girls and welcome a new one. We miss her but with all changes, we welcomed Heather…whose last name is Sparks and I swear it did not cloud my judgement during the hiring process.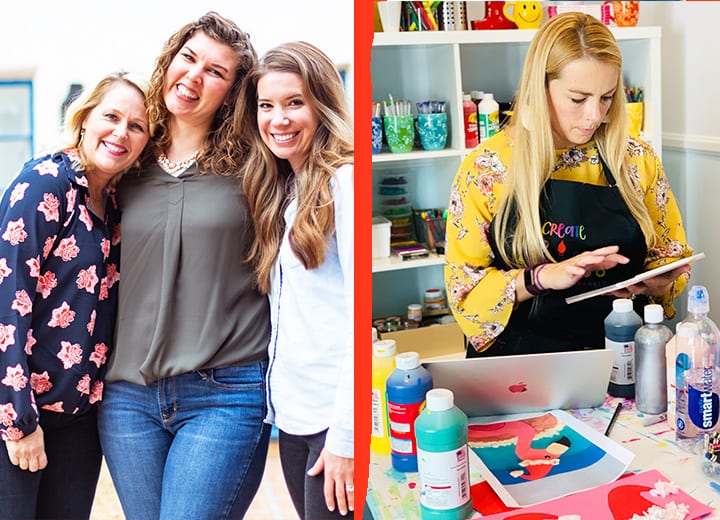 Neil and I made a decision when we started working with each other full time. This was just after The Sparklers Club welcomed it's first 1000 members. We decided to move our office from our home and rent a space.
We settled in a spot above a pizza parlor (where all great things begin) and were quite happy for a couple of years. Low rent, more space and I had my own office.
Then, we hired more people. We started doing more videos. we create more content and BAM…we moved to a new location downtown Santa Barbara with double the space and triple the rent.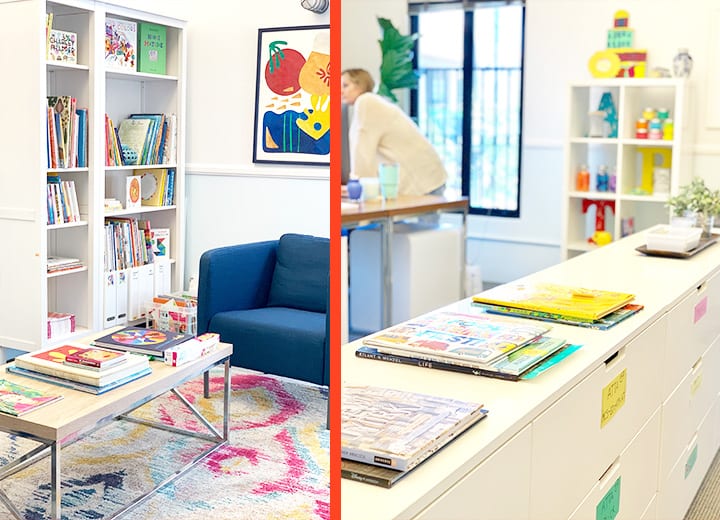 And you know what? I was really good with it. I knew I wanted to attract people who would want to work in a dynamic creative location. Neil and I hired painters, bought new furniture and celebrated our new space with friends.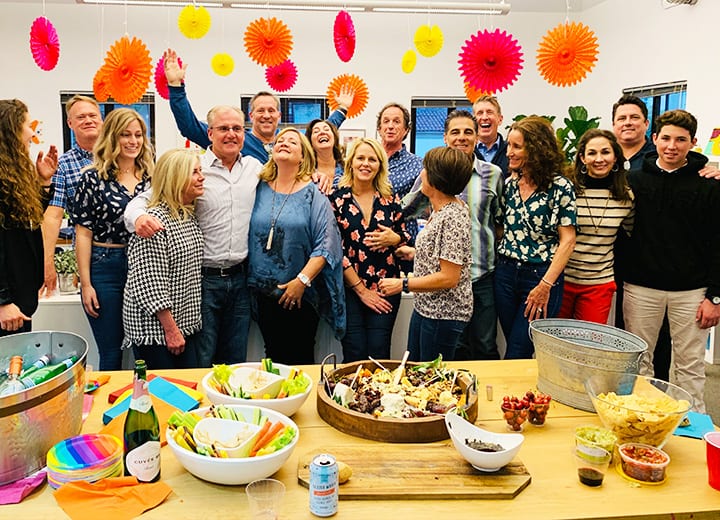 We were really official now.
Part of our Dream BIG exercises at our Team Retreat in the Spring was to address a growing request from our Sparklers (members inside The Sparklers Club) to add more videos to our membership and create more art history lessons.
We did both and spent 4 months designing an art history curriculum complete with a timeline of art history posters, 150 brand new videos and a sequential timeline of art.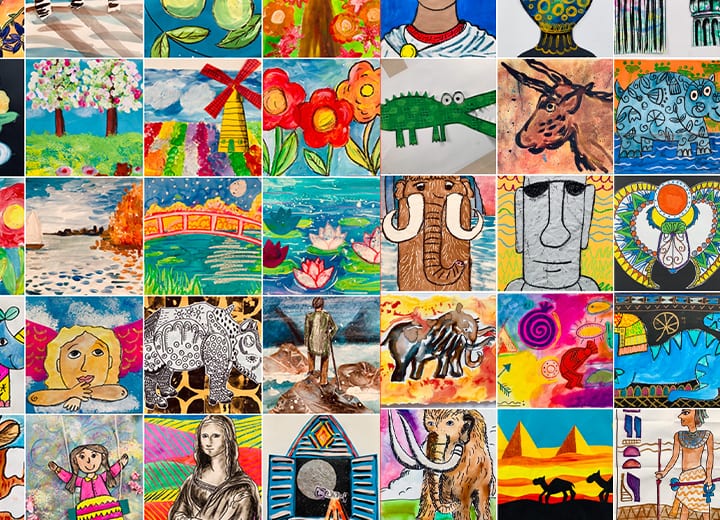 To create 150 videos is no small feat. I hired a new video shooter and 5 film editors. We had a project manager and a team devoted to the graphics and the lesson development. Good golly, it was challenging.
In the end, after lots of mess-ups with videos with no audio, videos with no video, videos with my head cut off, editors who just didn't get it…we actually got it right!
Lesson learned here is that even when something looks dire and doomed for failure (or at the very least, a missed deadline), keep plugging away because it will most likely work out just fine.
Note: You can only access the Art Through the Ages Art Curriculum as a member of The Sparklers Club. You can learn more HERE.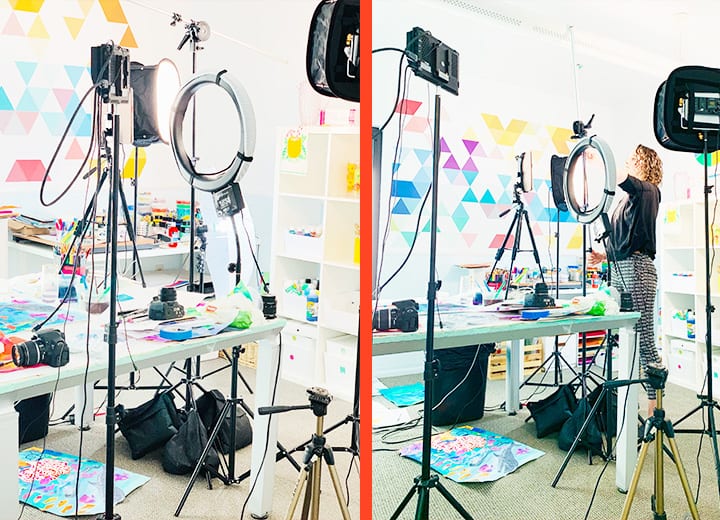 After our summer enrollment of new Sparklers, I was giving an online tour of the website and hi-lighting the Art History Curriculum to our members. As I was giving the tour, a few members were adding in the comments that they didn't know they could access parts of the membership website or that they didn't know we had lesson plan posts with videos.
Let me just share was what going through my head. It was a Holy #@!* moment when I realized our navigation and buttons on our site were SO confusing. And members weren't accessing half of what they could have! I was almost sick. Let me remind you I was discovering this as I was LIVE showing new members around.
As soon as I got off the broadcast I sat the team down and said that we needed to fix this. FAST.
It took 4 months. (members can now see the small but mighty upgrades as of today. Yes, today).
These are the things that take a long time when you have a complex website. These are the things that keep you up at night a s a business owner. These are the things you deal with on a day-to-day basis and it's all apart of doing the best you can for the people you serve.
If you're not a Sparkler yet, you have a great opportunity to check it out right now. Winter Enrollment is happening January 2-9th 2020.
Because our first online art workshop was a huge success, we decided to do it again. We called our workshop, Art Mixology for reasons I can't quite remember. And yes, it was indeed cocktail-related.
During the LIVE sessions of the workshop I was showing teachers how to make popular cocktails. At 8am in the morning. It was so funny because the teachers really got into it and all day long we saw Instagram posts of teachers sipping cocktails and creating art.
As much as the online workshop was fun and educational, we know the value in an in-person event. And by the time September rolled around, we decided to host a small workshop in late October with a Holiday theme.
It was the. most. fun. ever.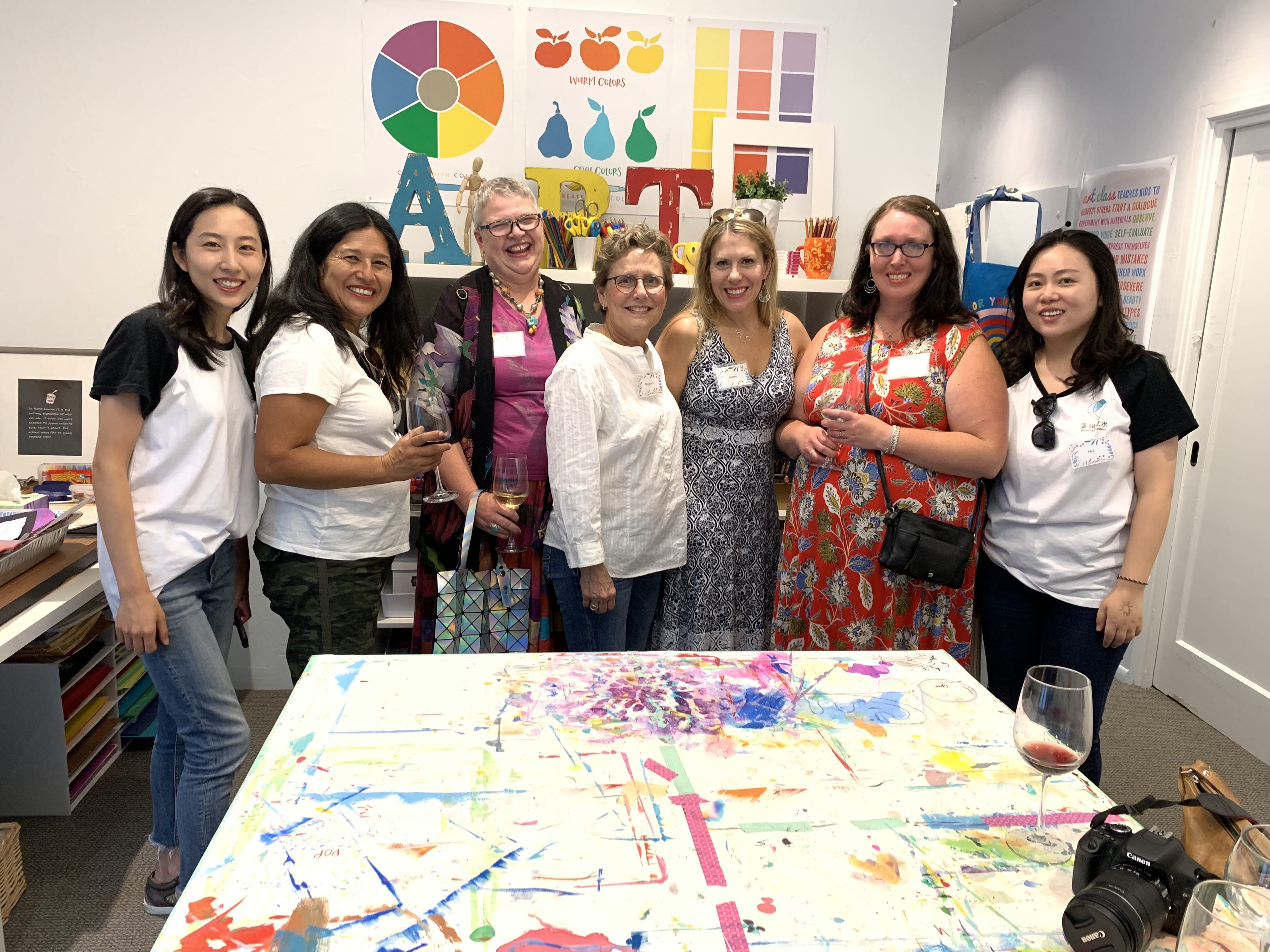 We kicked off the event with a wine and cheese happy hour at the studio followed by a whole day of holiday art-making in a larger space down the street. Team Sparkle's Heather Sparks flew in from Atlanta to join the fun.
The next week, Team Sparkle was on a workshop high and vowed to take DSS on the road. But reality always kicks in and we start to realize the expense, the logistics, the time required until we get a bit defeated.
It's still on our Dream BIG list so we will keep you all informed.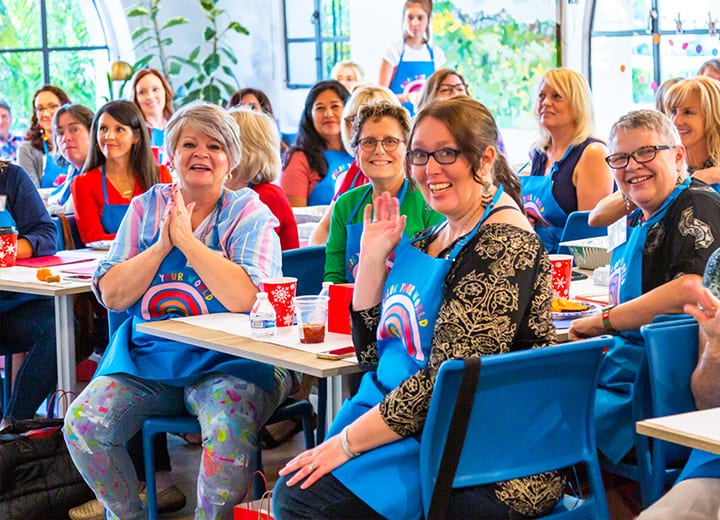 If there was one word I could use to capture 2019, it would be GROWTH.
We often throw this word around thinking it's easy to grow and stretch yourself. It's not.
Growth comes with some very uncomfortable moments that usually are disguised as failure.
It's our job to move past the sticky bits even when the future is unknown.
I wish you ALL a BIG Dream year with many sticky points to move past.