Have you ever had a student draw an image so small that they can't even fit the paint inside when they finish? Chances are, if you teach art to students, you've likely struggled with students who draw microscopic images on their paper. But how do you encourage students to begin to draw big enough to fill their paper?
I'm going to share with you three strategies that worked in my classroom to help students to draw large and make use of their entire paper.
Watch the full video tutorial here…
DOWNLOAD the Drawing Big Cheat Sheet below…
TIP #1: SKIP THE PENCIL IN FAVOR OF OIL PASTEL OR CRAYONS
The first step in getting students to draw larger is to get ride of your pencils. Pencils, with their tiny sharp leads almost instinctively encourages students to draw tiny details, which in turn, lead to small drawings.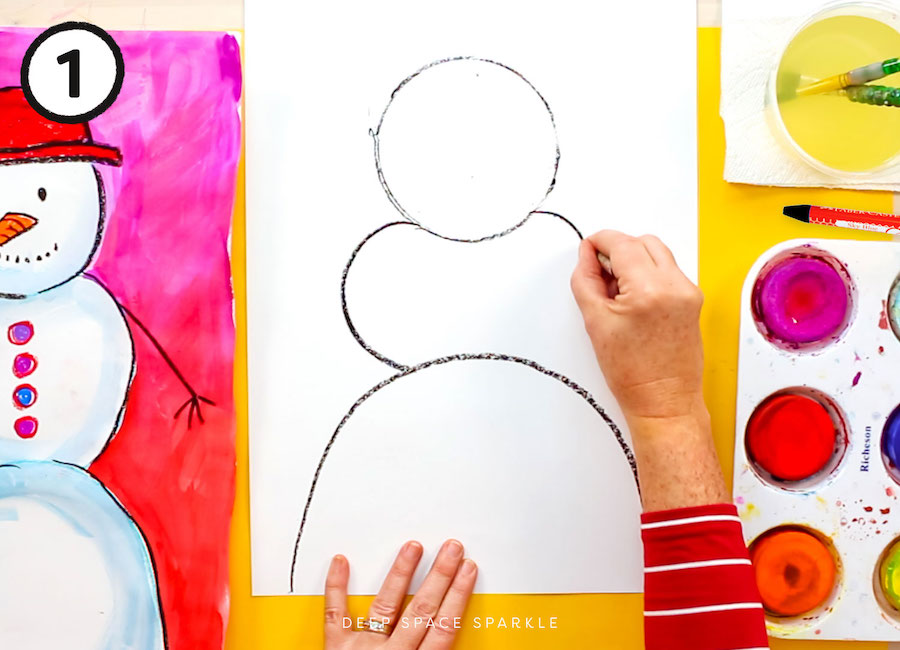 Instead of pencils for drawing, try using black oil pastels. The tip on an oil pastel is much thicker than a pencil, which will force students to draw their images larger in order to draw a specific subject. They won't be focused on the little details, and will instead be more inclined to draw big shapes that go all the way across their paper.
If you don't like the bold look of black oil pastel, you can always use yellow or blue, or any other color that works for you.
TIP #2: USE THE PAPER & FINGER PLACEMENT TO BRING AWARENESS TO THE PAPER SIZE
Using a hand or fingers as a placement tool can be very effective and easily accessible for students.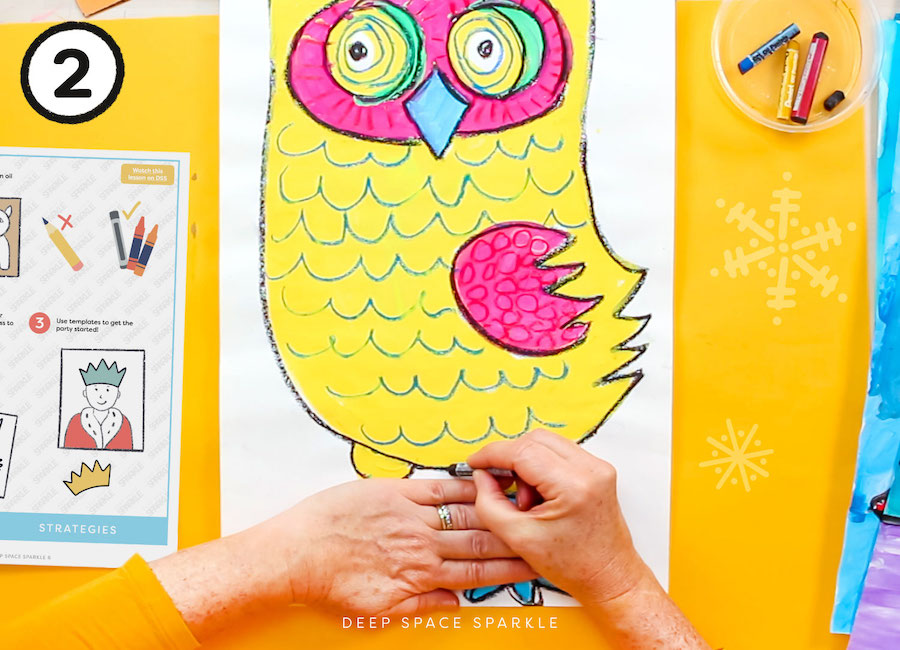 Try beginning a drawing by having students measure two finger widths from the top of their paper, then have them make a dot as a guide for where the top of the head should be. Or try using a full hand width, with the thumb at the bottom of the paper to measure how close to the bottom of the page the drawing should come, marking with a dot at the pinky.
By giving students indicators for the placement of certain parts of a drawing, you are giving them a visual cue to fill the page with their drawing.
Also, consider using directional terms when you teach like; bottom of the paper, top of the paper, left side and right side to help students to see the paper as a whole.
TIP #3: USE TEMPLATES TO GET THE PARTY STARTED
Templates can be a helpful jumping off point for students of any age. Whether it's a plastic life or a shape cut out of cardboard for students to trace, beginning a drawing with a template will help to encourage the rest of a student's drawing to match the size of the template.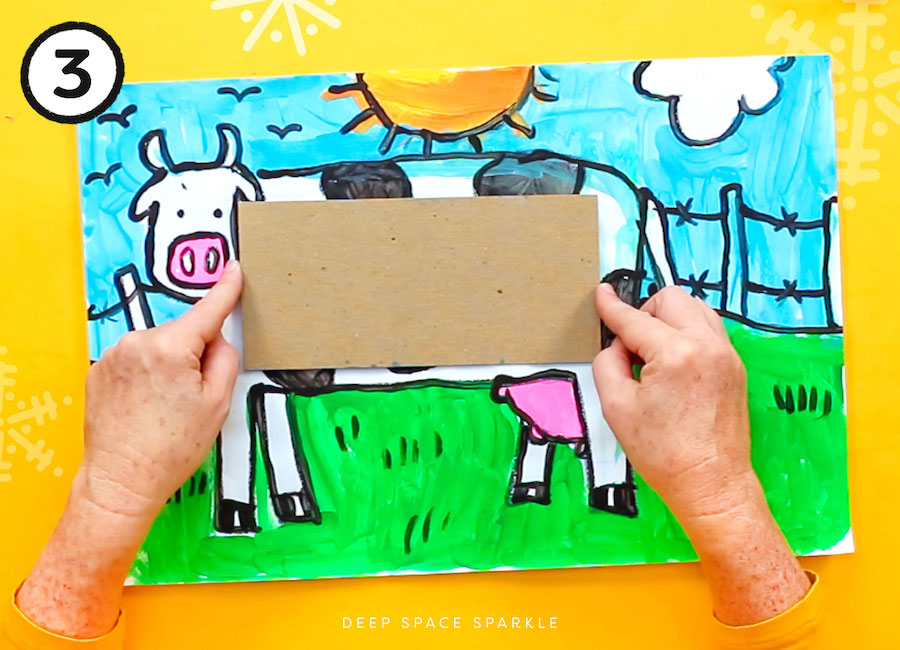 Try using a large crown template to start a royal portrait. When students trace the crown, then add the portrait underneath, they are forced to draw their portrait on a large scale that matches the size of the original traced template. This would often not be the case if you had students draw the portrait first using no template.
BONUS TIP: USE A PAINTBRUSH TO DRAW
Here's a bonus tip for you; instead of a pencil or oil pastel, try giving students a small paintbrush and black tempera paint to draw with. The brush won't allow them to draw small and they will be forced to use larger hand movements to make bigger shapes.
Click the button below to DOWNLOAD the December Freebie Pack. Add your name and email and we'll send it to you!
For more on helping students learn to draw big, check out my other blog post, How to Get Children to Draw Big, and download a free classroom teachers toolkit to use in your classroom.