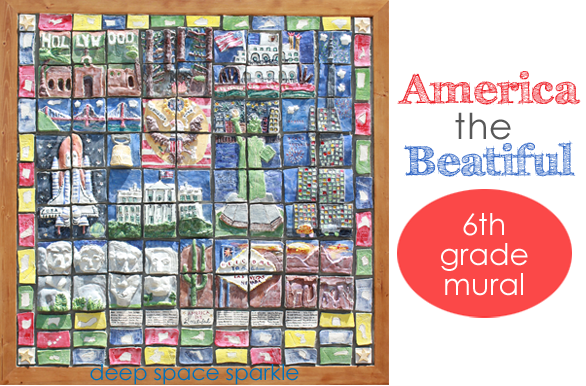 Another year has passed and with it another ceramic tile mural graces our school's inner courtyard. I can't think of a better way for our graduating students to celebrate their years at elementary school than by creating their own personal art legacy. I have documented the process of creating these beautiful murals in my Ceramic Mural Project Booklet.
I think about the Oklahoma elementary schools that were affected by the recent tornado. I can only imagine how devastating it would be to lose precious installations such as these. Even last week, Goleta experienced a 5.0 earthquake and although no damage was done (amazing!) it's a reminder that we must enjoy the process of creating as one never knows how long something will last.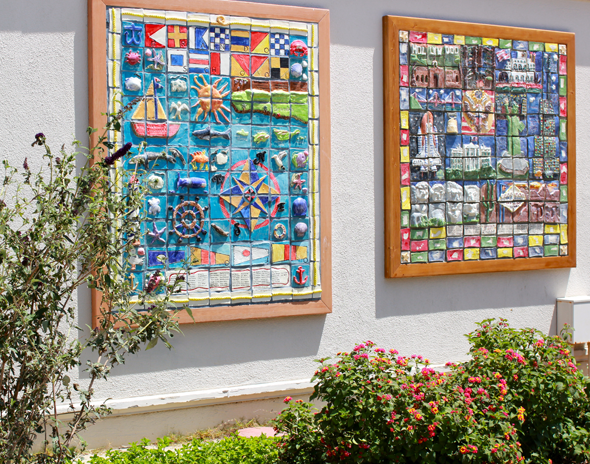 This year's project had it's challenges: our kiln wasn't reaching high enough temperatures to fire the glaze properly and as a result, most of the tiles are a bit cloudy. But I imagined that a lovely "fog" settled over our beautiful tiles creating a soft lustre.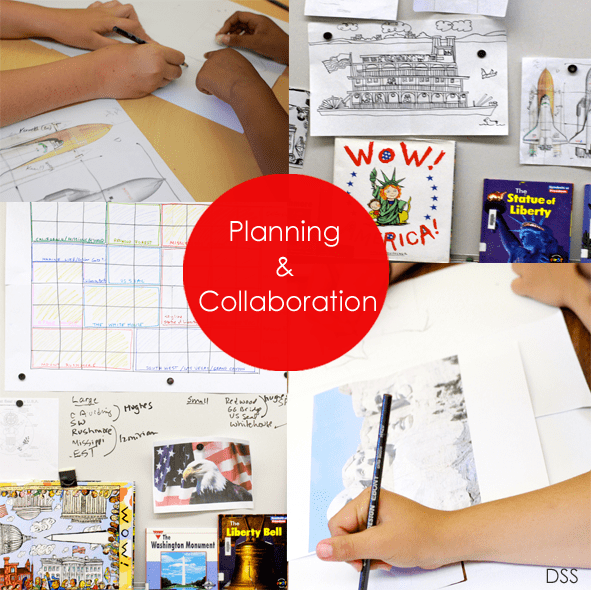 Collaboration is vital to the success of a mural like this one. All kids joined into groups. They were friendship based at first but I moved a few kids around as some themes needed "specialists". Kids who were good with details, or creating straight edges or who were considered "precise" or "detailed" were asked to consider joining a different group as were the kids who were creative and imaginative as some tiles were a bit hard to create. The kids had fun re-arranging their groups and welcomed their "specialists".
The idea behind this mural is American Landmarks. As a class, we brainstormed some of the most popular landmarks in a previous class and set to work finding good books and pictures to help with the drawings. The drawings were grouped together with pieces of paper tiles ( I explain this process in my Ceramic Mural PDF).
I created a large grid for the kids to refer to. The number of paper tiles correspond to the number of clay tiles. When creating this type of collaborative mural, allow enough time for the children to really understand how the paper tiles will turn into clay tiles. I only had 45 minutes for this session, but I could have used another drawing class to really work out some of the confusion the kids had about joining their tiles/drawings together.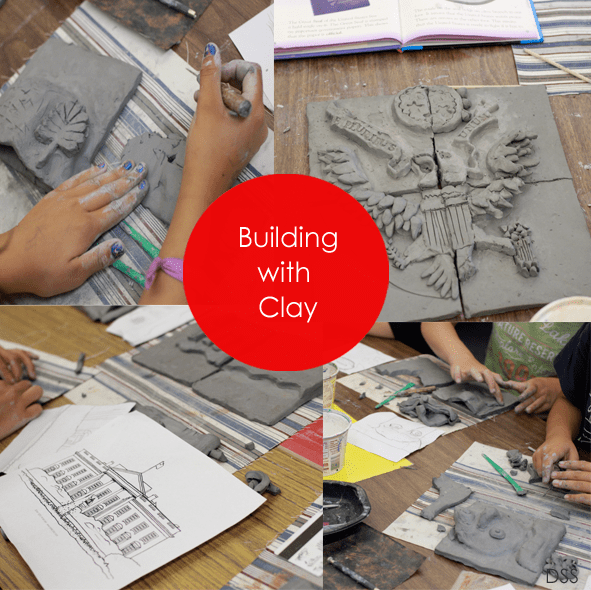 The second session involved taking their drawings (paper tiles) and turning them into clay tiles. Essentially the kids get two tiles to work with: one as a base, another as the building clay. Not only do the kids build their tiles in this session, they paint the tiles as well. Allow at least 2 hours if not 2 1/2 hours for this process.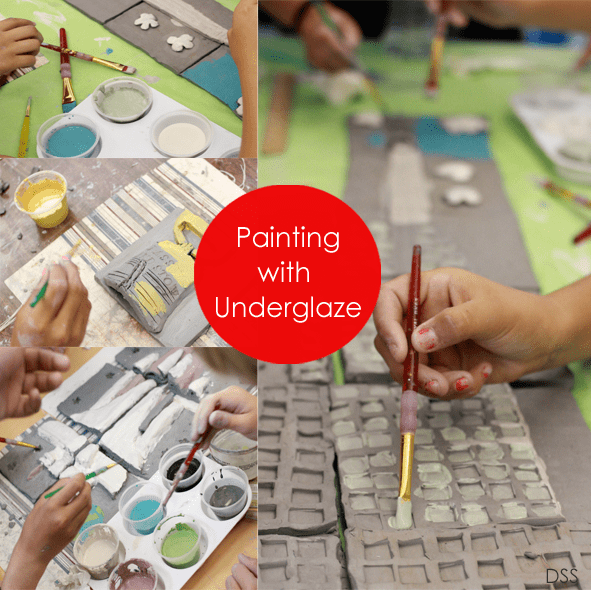 Most of the mural was painted as wet clay. I did not have enough time for all kids to finish, so I allowed the tiles to dry, then I fired them and asked the children who did not finish painting to come back after the tiles were fired. As the tiles dry (about 10 days), it's helpful to allow them to dry on a ventilated rack. Air flowing all around the tile prevents warping and cracking.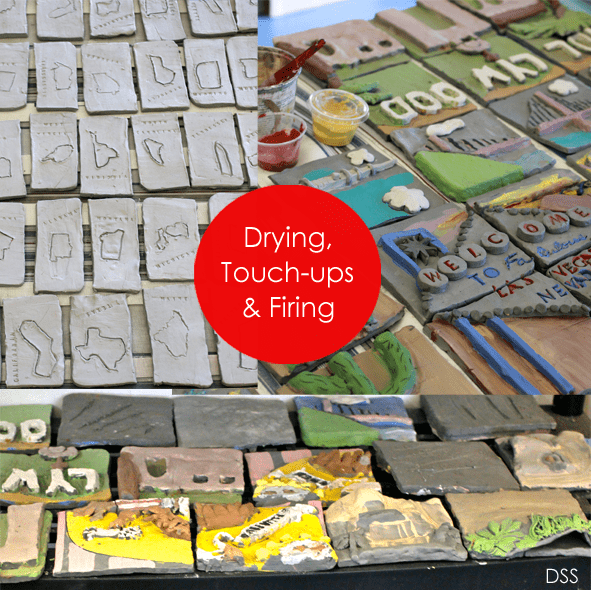 After all the pieces are fired, it's sometimes necessary to do touch-ups: a little paint here, a little there. Often, kids would poke their head into the art room to see if there were any touch-ups needed, so I always kept a palette of underglaze ready for them. A parent helped me dip the tiles into dipping glaze.
It always takes a little bit more time than what you expect to pull off a mural like this, but plan on some set-backs and start the process early.
Enjoy!!!!
---
ARE YOU A SPARKLER? These lessons and over 300 art lessons are available inside the Members Club. Access to videos, resources & trainings for one low monthly fee.
CLICK THE IMAGE TO SIGN UP FOR NOTIFICATION OF OUR NEXT ENROLLMENT