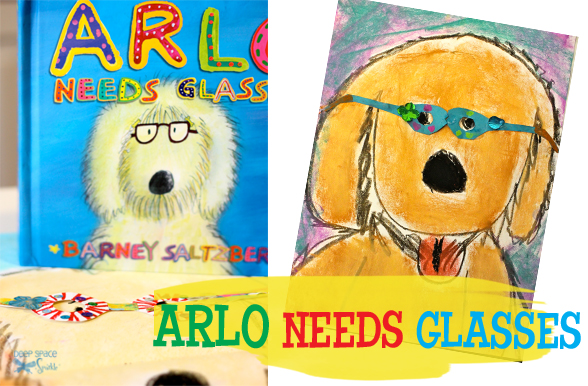 Arlo Needs Glasses
 by Barney Saltzberg is about as cute as you can get when it comes to interactive picture books. My group of Kinders LOVED this book. We read the book before we created our own Arlo dogs. Because the book is interactive, it is difficult to expect the children to stay seated. They want to wear the glasses, pull the strings, throw the ball and peer into the paper tunnels. So, I made them a deal. After finishing the art lesson, they could read Arlo for free-choice. I'd highly recommend more than one copy of Arlo!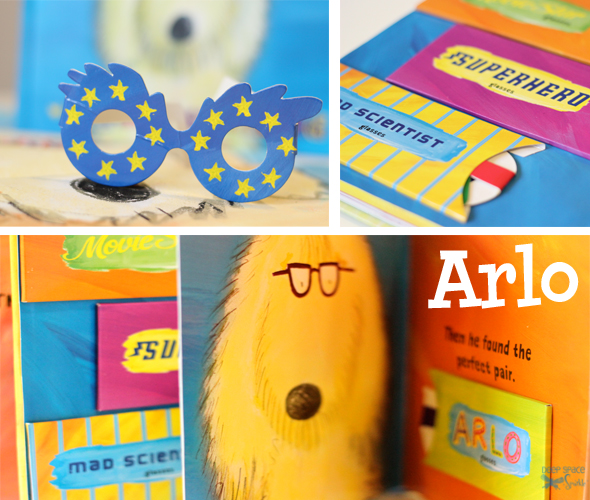 Drawing "Arlo"
To start, draw the English Sheepdog (it is a sheepdog, right?) on a piece of 12″ x 18″ white sulphite paper. Using a black oil pastel, lightly draw a big letter "U" in the middle of the paper. It helps to draw larger than the child's hand. Draw two curved lines that extend to the bottom corners of the paper for the shoulders. Go back up to the top of then head and draw two big ears. These lines start near the top of the paper and extend down and around the letter "U" (face) and stop at the chin. Curve line upwards to touch face. Color in a big, wet nose and two beady eyes. To make the fur, use short strokes at a diagonal all the way around the face, ears and shoulders.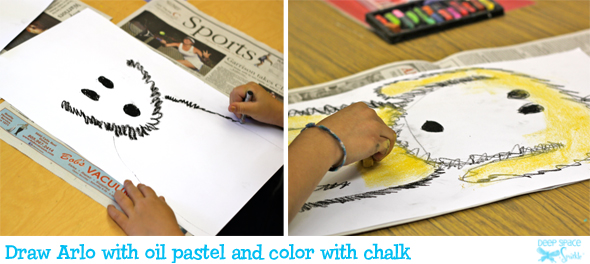 To color in Arlo, place various chalk pastel pieces in a cup in the middle of each table. I use what I consider dog colors. Some children will use one color while others will blend a couple of colors together. Set some brightly colored chalk on the table and color in the background (usually day two).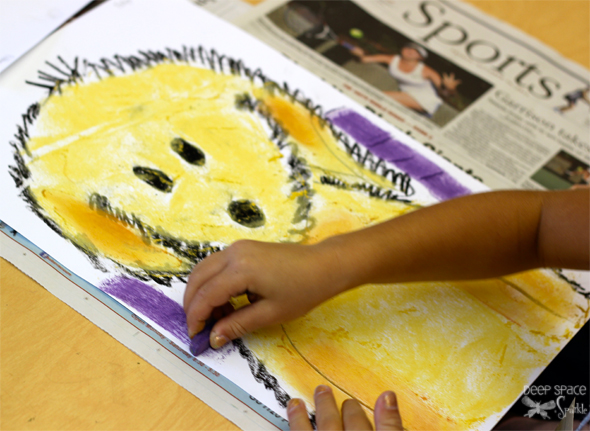 How to make Fancy-Smancy Glasses
To make the glasses, I traced the glasses that came in the book on a piece of tagboard ten times. I cut each one out and then cut each pair in half. This will yield you twenty halves.  Now all the children need to do is to pick a colored piece of 10″ x 5″ sulphite paper from a tray, fold it in half and trace the glasses with the middle of the glasses touching the center fold. Once the glasses are traced, cut the paper to reveal symmetrical glasses. Some Kinders will need a bit of help placing the glasses on the fold. If they placed it on the wrong end and end up with two glasses, we just taped the two pieces together.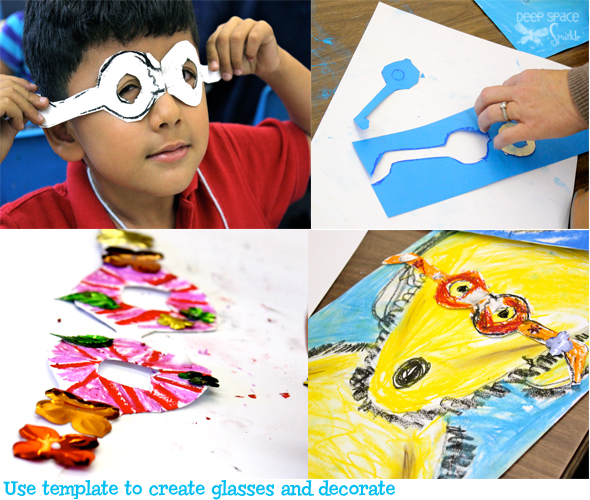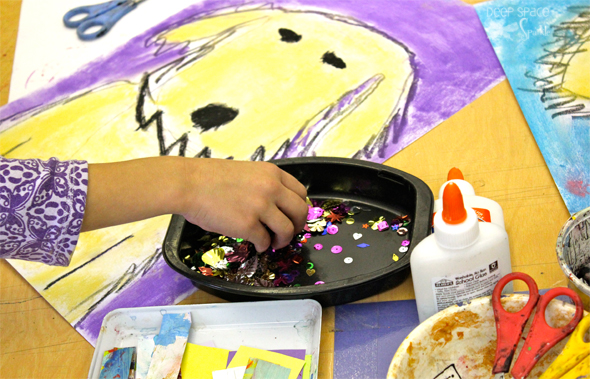 Decorating the glasses was the most fun. Children had very specific preferences for their dogs glasses and the results were hilarious. What a joyful project!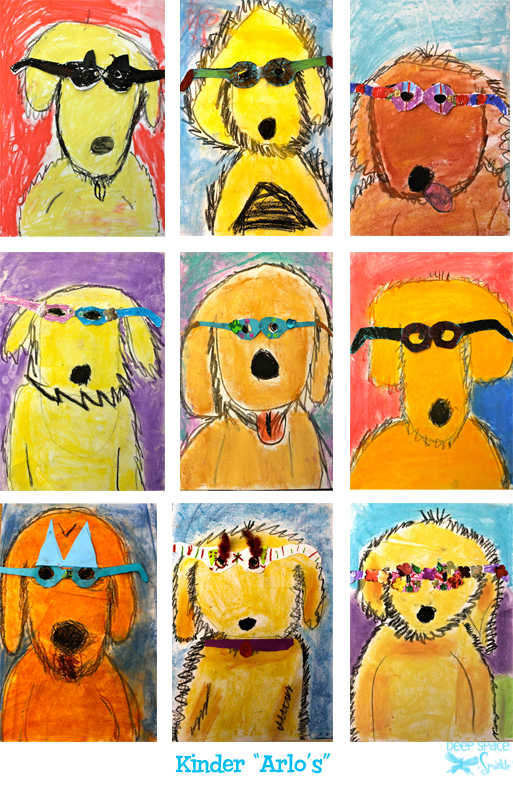 This post contains affiliate links.