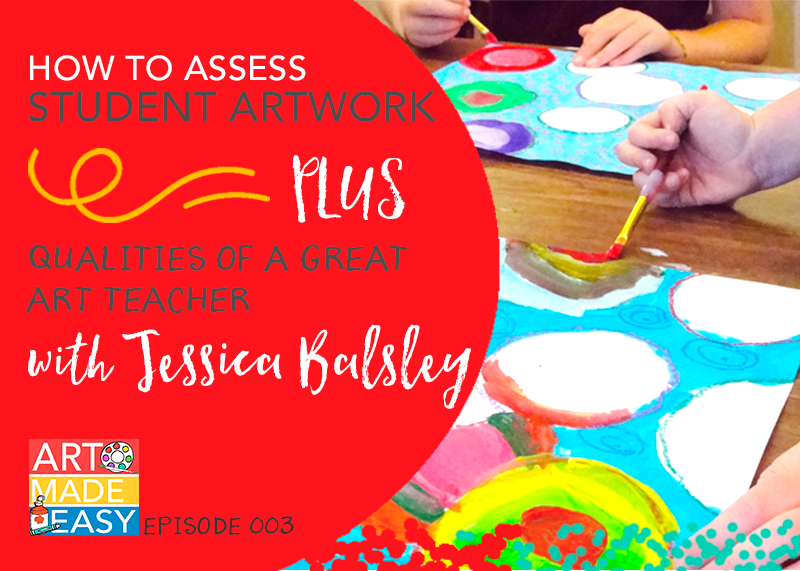 Welcome to my third episode of Art Made Easy! Thank you so much for the overwhelming support for the creation of this podcast. I can only say that I have a great line-up of guests and topics to share with you in the upcoming weeks and months.
Today I am interviewing Jessica Balsley from the Art of Education. Jessica and I started our blogging journeys around the same time and our visions for supporting the art ed community have complimented one another. I love how Jessica bridges the gap between providing professional development opportunities and valuable teaching resources with creative vision to her readers. If you are a credentialed art teacher, she is your gal.
In today's show, Jessica and I talk openly about art assessment. I confess I know nothing of formal assessment tools. She breaks down assessment strategies using art project examples so I can understand.
But here's the best part of the interview: Jessica reveals how a mindset shift can make a great teacher even greater. This stuff is gold!


IN THIS EPISODE YOU'LL LEARN:
– How Jessica began her career as an art teacher
– How engagement among art teachers increases teacher happiness and positivity
– How a bubble test lead to Jessica's decision to shape art assessment tools
– How to assess your students without selling your creative soul
– Why checklists are better than rubrics
– Why art teachers should design their own curriculum
–  The benefits of thematic art programs
– What questions to ask yourself when designing your art program
– Tips for recording assessment (this one is so cool!)
– What a positive attitude looks like in an art room
– Why being good at one thing is good enough
– Jessica's top tips for becoming a great teacher
– What class Jessica thinks is best for a brand new art teacher
– Jessica's favorite book right now
LISTEN TO THE SHOW
SHOW NOTES
 Jessica's 100 Free Art Projects
2016 Winter Online Art Conference
Assessment in Art Education Online Class
Painted Paper (African Unit)
The Miracle Morning
by Hal Elrod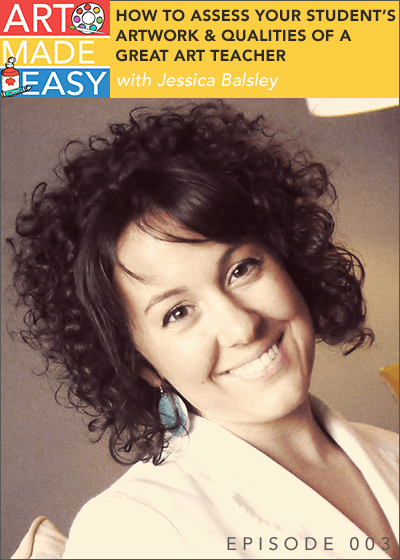 If this show inspired you, please subscribe to Art Made Easy in iTunes and leave an honest review. This helps the podcast get recognized by more creative people like yourself.
THANK YOU FOR LISTENING!