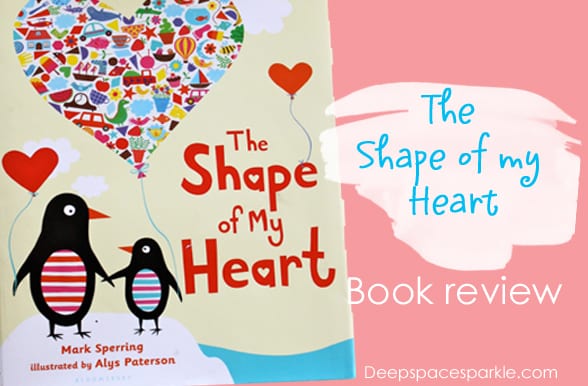 I went to my local Indie bookstore a while back searching for a book to tie-in with my Valentine's Day themed art lessons. I gravitated towards the sea of pink and red and searched for an appropriate book for my first and second graders. I was disappointed with the selection but to be fair, I had a lot of requirements.
I wanted a book to tie-in with an art lesson on color, value and shape, so the book needed to offer illustrations to support my lesson plus the book couldn't be too text heavy. I allocate between 5 and 7 minutes to read a book before diving into the art concepts. And lastly, I preferred a book that didn't focus on parties, feelings or sentiments.
So what was I left with? Nothing, at least in the themed-book section.
But this bookstore is rich with picture books so I started my search. I found this title within 5 minutes. The Shape of My Heart promised to deliver all of my requirements and it didn't disappoint.
I'm pleased to say that this is my current favorite picture book…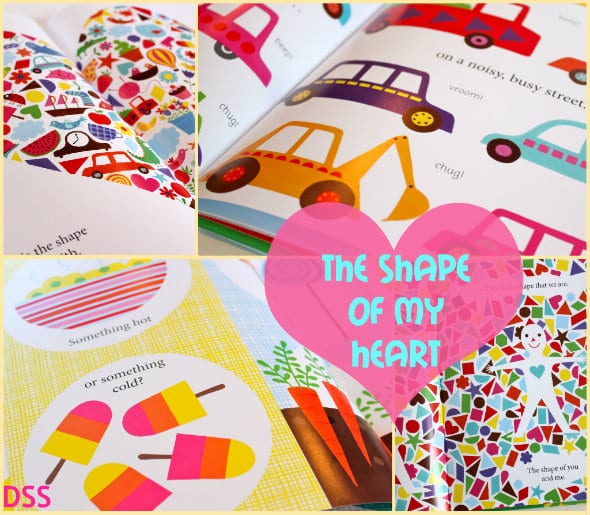 The text takes you on a journey of shapes that every child can relate to and finishes with the most important shape of all; the heart. The illustrations are a dream as well. I read this book to all of my 1st and 2nd graders as a starter to my Valentine's Day art lessons including the Mosaic Heart.
The best part of the book is that it can tie into any lesson on shape anytime of the year.
The Shape of My Heart by Mark Sperring and illustrated by Alys Paterson is published by Bloomsbury Children's Books.
This post contains affiliate links.
---
Want more Valentine's Day art inspiration? Download our free drawing guide on this adorable duck and mixed-medium hearts!