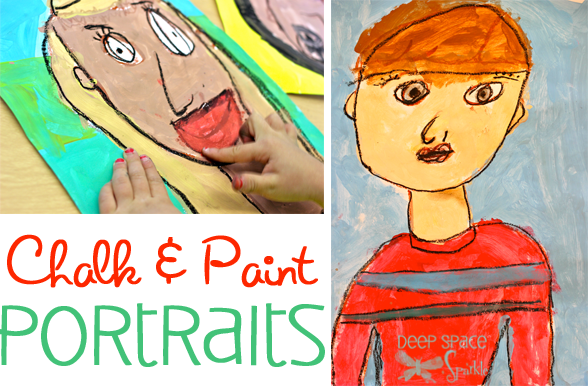 I use one of three techniques for drawing portraits in Kindergarten. They are: using templates, drawing the face with the letter "U" approach and free-style.
This year, I used the letter "U" technique. This is a slightly more advanced drawing strategy compared with the template option. And because this year's group of Kinders collectively had a greater skill set than other years, it felt appropriate.
Skill level is hard to gauge but after 5 or 6 projects you can usually tell how independent the children like to work. Some years, my sweet kinders need a bit more help. If this is the case, I use an oval template to help the children get started with their portraits.
When the group as a whole is slightly more capable, I like to use the letter "U" approach. This means using a basic line and shape method of drawing.
This is what you need:
12″ x 18″ sulphite drawing paper
Oil pastel for drawing
Chalk pastels
Liquid tempera paint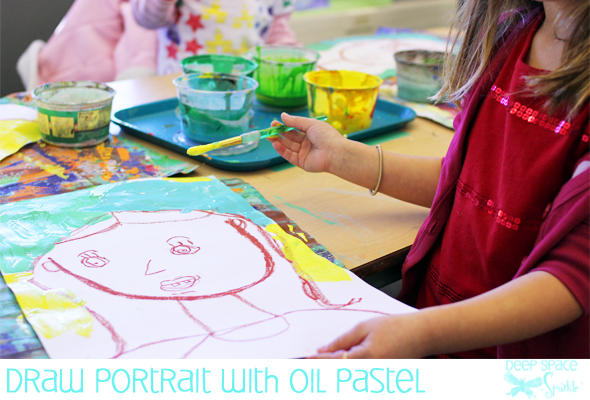 Use an oil pastel on white 12″ x 18″ sulphite paper to draw the letter "U. Add a neck, shoulders, ears, hair and finally the features.
Take a look at my Primary Portrait experiment for more details on instruction. My big objective for Kinders is to recognize that the shoulders extend from the neck and not their head.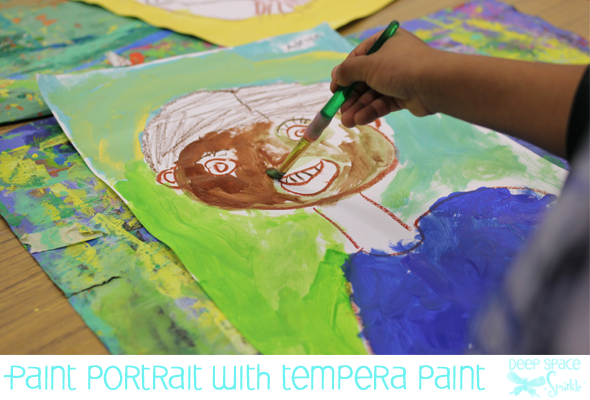 Use a palette of liquid tempera paint to paint the shirt, background and skin color (in that order). This marks the end of day one. When the background dries, paint hair.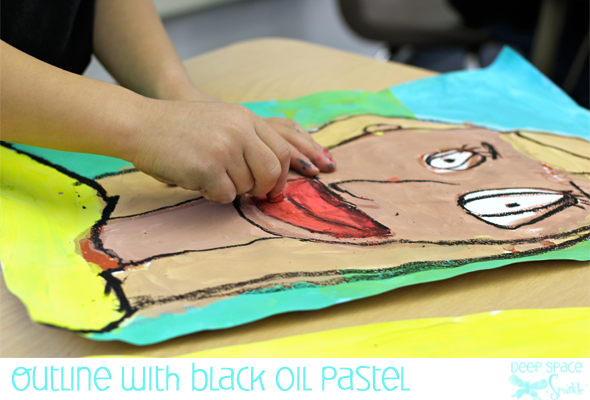 As always, I love to outline with a black oil pastel. Gives everything a bit more definition and helps minimize unwanted lines by allowing them to recede under the paint.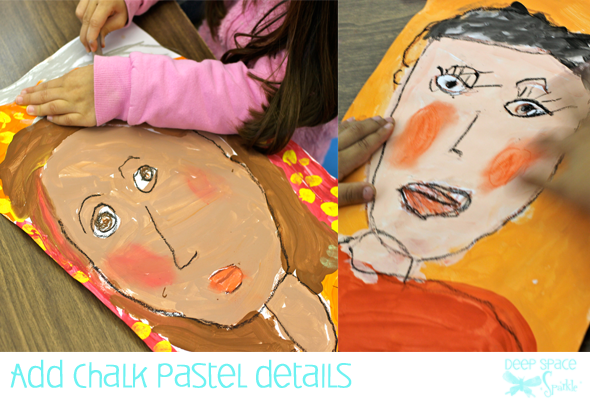 Use chalk pastel to color in eyes, mouth and cheeks. I decided to use chalk to color in the features as the chalk is much easier to control. The kids loved the smudging of the chalk and had lots of fun painting with their fingers. Some children used the chalk to add details on their shirts and backgrounds.
About Portrait Making with Kinders
Portrait making in Kindergarten should have reasonable expectations. I do not expect children to draw their exact likeness. In fact, I don't use mirrors or talk too much about how to draw their shape of eyes and mouth. If I can get the children to draw two eyes, some type of nose and a mouth, I consider the lesson a success. If the children draw a neck and extend the shoulders from the neck and not the head, I consider the lesson a super success!
Some children will obsess over a certain feature, like this little guy on the left. He was really into the eyes and kept going round and round. Who's to stop him? The little girl's portrait on the right started off with her shoulders protruding from the head. You can see how she added more lines and then painted her "mistake" away. We do a lot of this in my art class.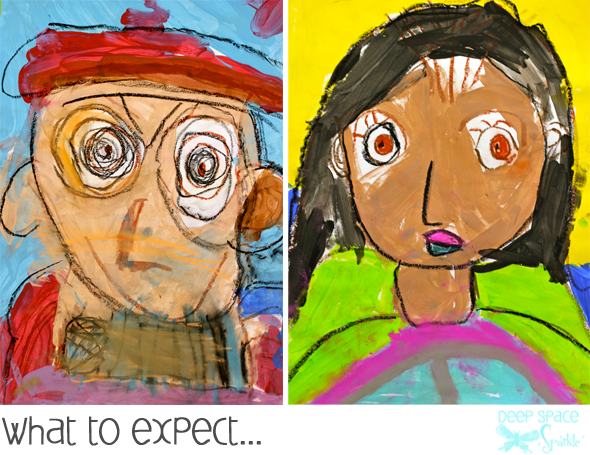 This portrait project was a true joy to instruct. The kids loved the entire process and the results were so lovely and individual. I know many parents will be in tears when they receive these precious gems in their child's end-of-the-year portfolio.
What about you? What is your favorite medium for portrait making?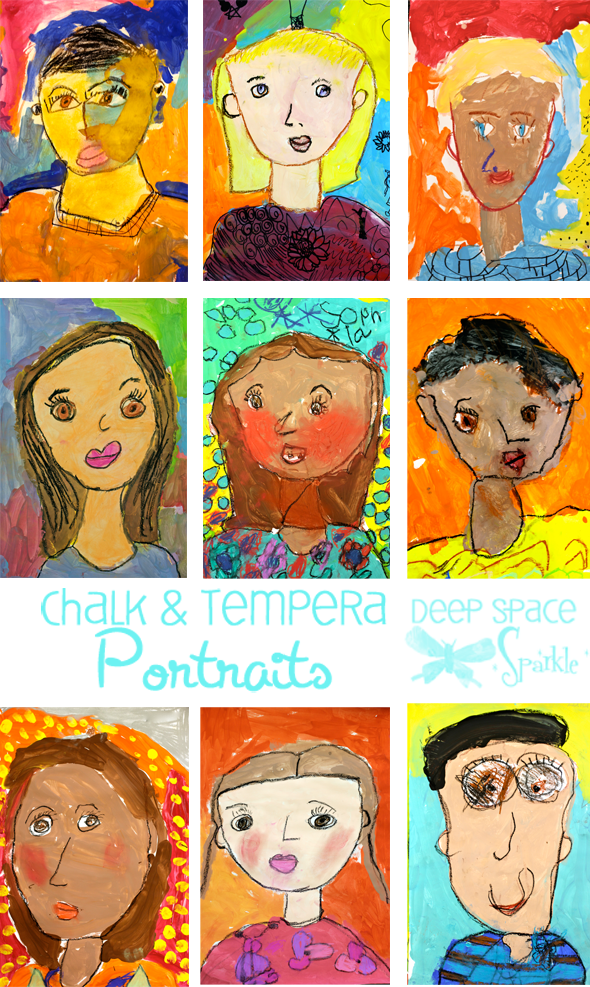 DOWNLOAD A FREE ART RESOURCE: THE SCOPING & SEQUENCING OF PORTRAIT MAKING
These Portrait Lessons are included in the Portrait Pack inside The Members Club.