Cinco de Mayo is right around the corner. Do you have any special projects or activities planned?
Celebrating Cinco de Mayo in the art room can be a lot of fun, but it's important to make sure that we truly honor both the holiday as well as the culture.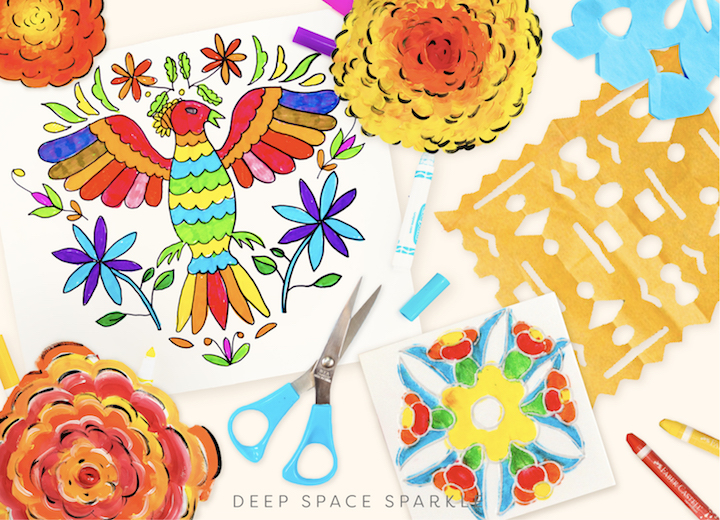 Here are a few suggestions to help get you started in recognizing cultural holidays like Cinco de Mayo in a way that encourages both cultural sensitivity and appreciation.
1. Learn the History
Take the time to understand and learn the history so that you can share it with your students.
Here's a quick summary:
While some places celebrate Cinco de Mayo with margaritas and sombreros, the actual history behind the holiday is much different. Despite what some people think, May 5th is not Mexico's Independence Day. May 5th marks the day in 1862 that the French invaded Puebla to claim it as a French territory but the Mexicans were able to defeat the French, despite being outnumbered. The battle symbolized the strength and resistance of the Mexican people.
Until I did my own research, I wasn't aware of this, so don't feel bad if you weren't aware. The important thing is to keep learning and stay curious.
2. Celebrate and value different cultures throughout the year rather than in a specific month.
For an art teacher seeing students only a limited number of times a year, this can be challenging because sometimes, things just fall into certain months. The goal, through, is to teach about a variety of cultures on a regular basis.
An example of a lesson that integrates Mexican culture, can be used throughout the year and is also a great option to connect with Cinco de Mayo is the Mexican Folk Art Birds.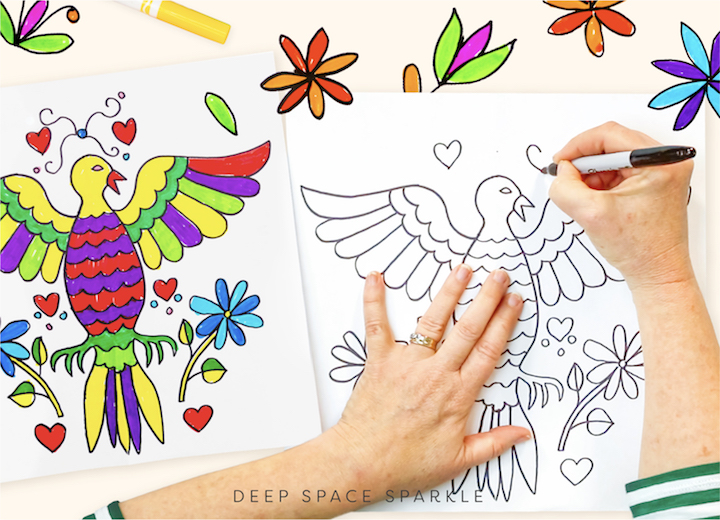 3. Interview and include voices from the culture represented.
Cultural sensitivity begins with how we relate to each other and the more perspectives we listen to, the more we learn.
Different voices share stories and insight that help build awareness, so start having conversations. Reaching out to community groups and organizations and even inviting guest speakers to visit your classroom can make the experience even more impactful for your students.
4. Encourage art making with personal choice.
Think about the intent of your project. Directing students to create a cute product for Cinco de Mayo may be stripping away the origin of the holiday.
Instead, have students create a piece of art that reflects a larger idea or theme, such as celebration or strength and resilience.
For example, students could have a discussion about how different cultures have different celebrations and then create a piece of art based on a celebration of their own or they could create a piece of art based on an event in their own life in which they have overcome a specific challenge.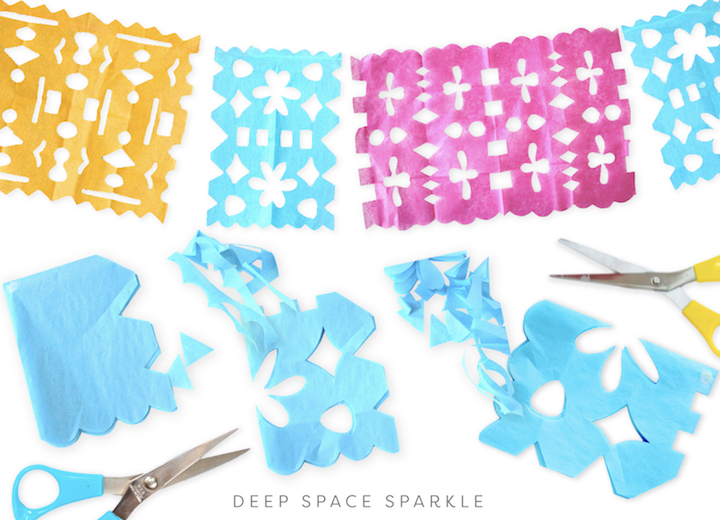 When creating a papel picado project, ask the students to create drawings that represent something meaningful to them.
5. Celebrate diversity.
Generally, culture can't be represented in any one way. We want students to walk away knowing this, rather than basing their understanding on a stereotype.
While the end products may all turn out differently, moving towards offering a little bit more space in your lessons so that students can add variety and engage more with the culture can help celebrate the differences.
Here are some other great examples of projects and activities that you can use to help your students connect and understand Cindo de Mayo.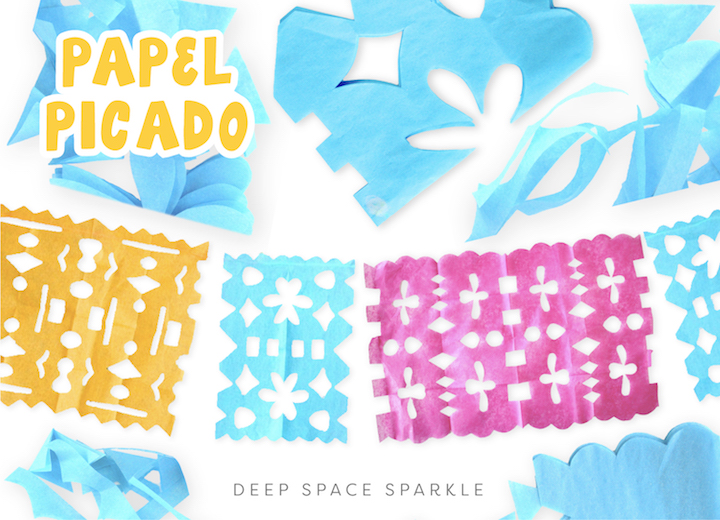 Marigold Still Life (Sparklers' Club Lesson)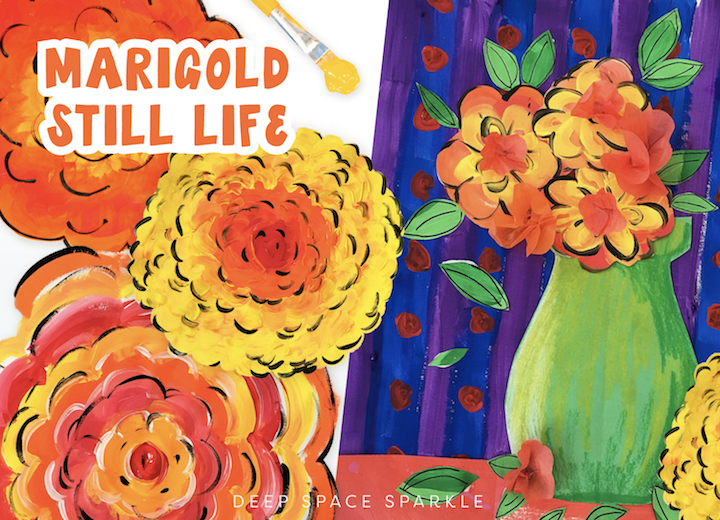 Celebration Altar (from Day of the Dead)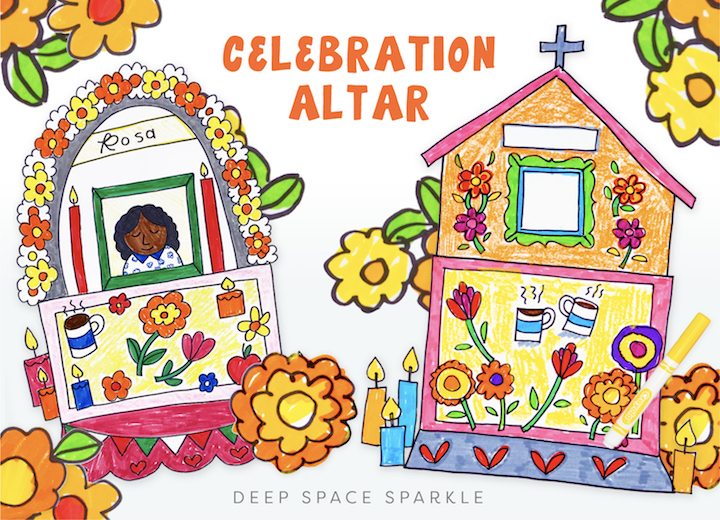 What have you done in your art room to celebrate this holiday? Please share and let us know what has worked for you!
The Sparklers' Club is a monthly or yearly membership subscription for art teachers and classroom teachers. Click HERE to join the waitlist and be immediately notified when our next enrollment opens.
Written by:

PIN ME!