WATERCOLOR FLOWER GARDEN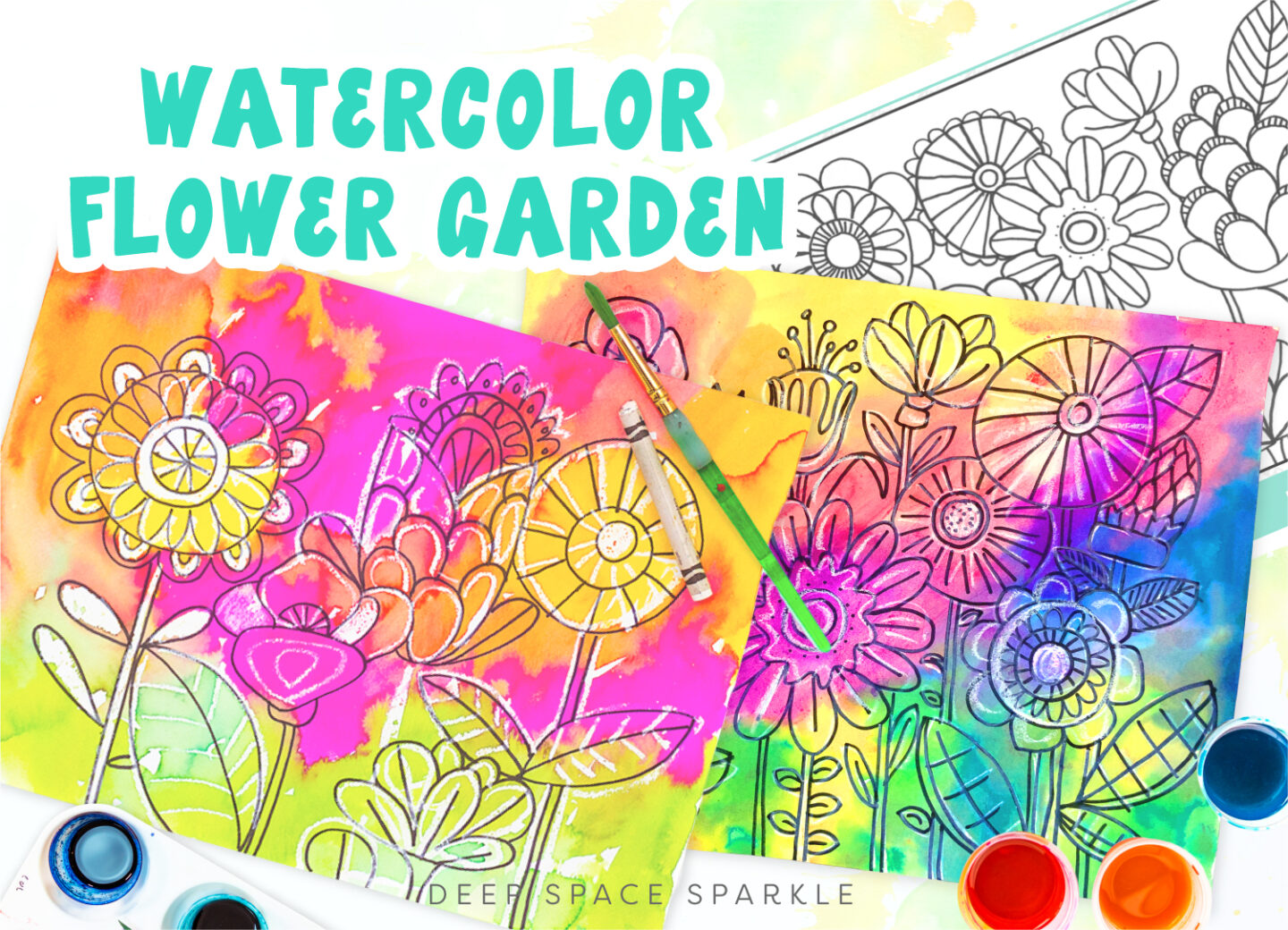 Who doesn't love an easy project?
This one Watercolor Flower Garden is as easy as you can get. All you need is a small sheet of watercolor paper, black waterproof marker, a white crayon and a few colors of liquid watercolor paint.
Step 1:
Children draw a series of flowers to make a garden. The flowers don't have to be complex…just a few simple circles with petals is all you need. You can download a drawing guide that will generate ideas quickly or you can have each child create their garden from their imaginations.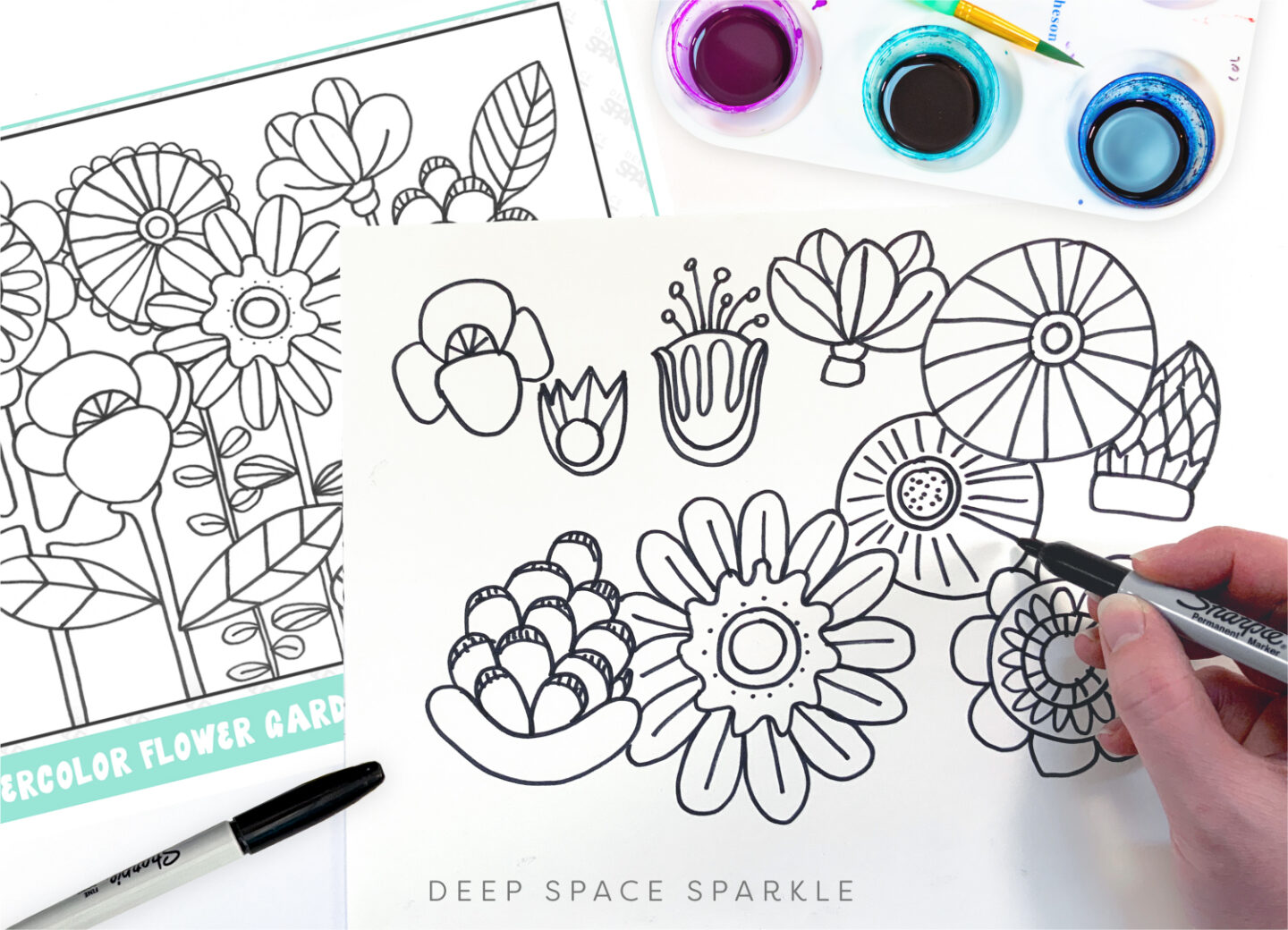 Step 2:
After drawing with a black marker, outline each flower and the leaves with a white oil pastel or white crayon. This helps define the flower shapes even more.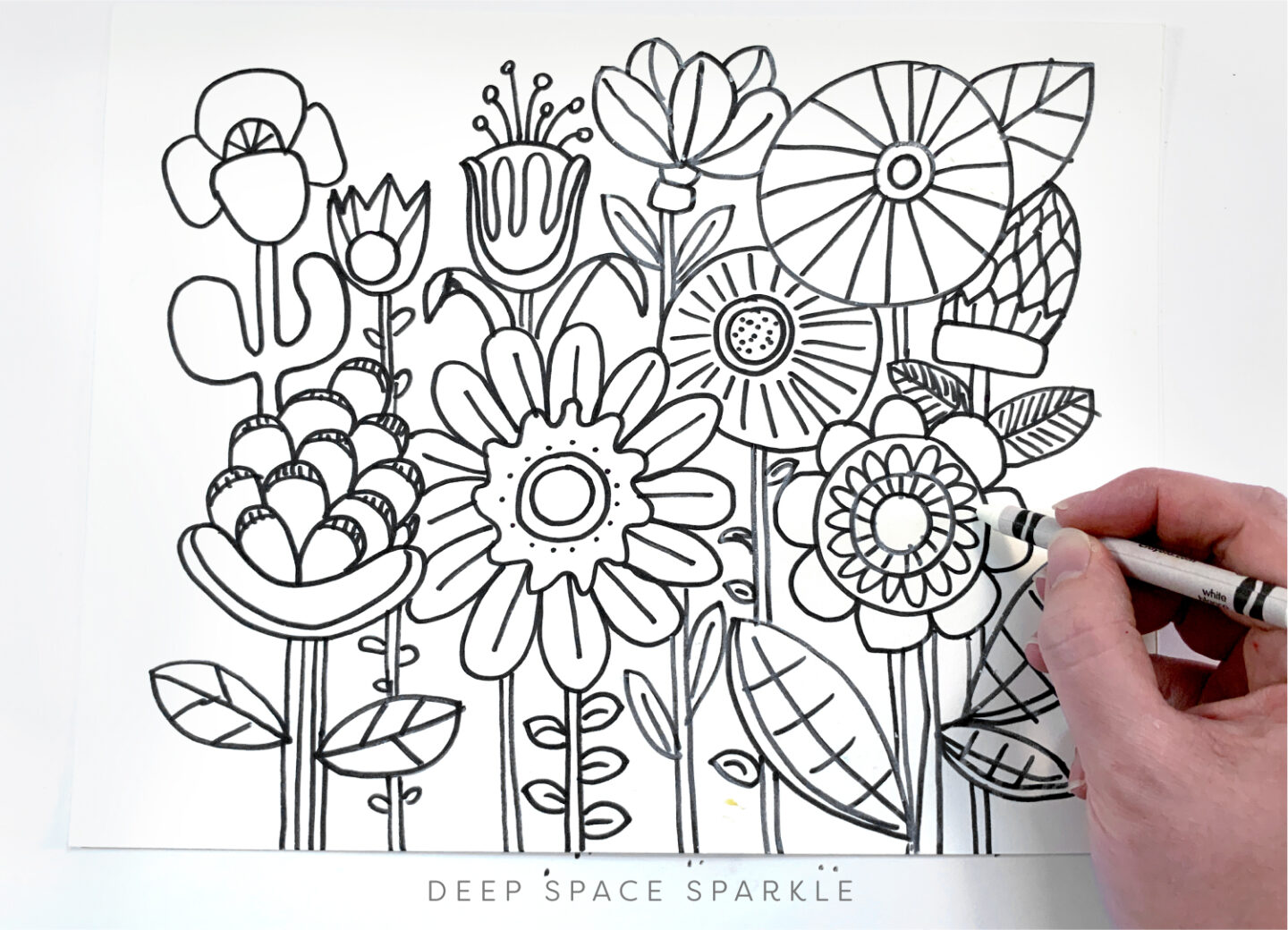 If a child wishes to have an area of the art stay white, encourage him to color the area our shape with the white crayon.
Step 3:
Now for the fun part….dab, brush and dribble liquid watercolor paints over the entire drawing. No need to stay within the lines!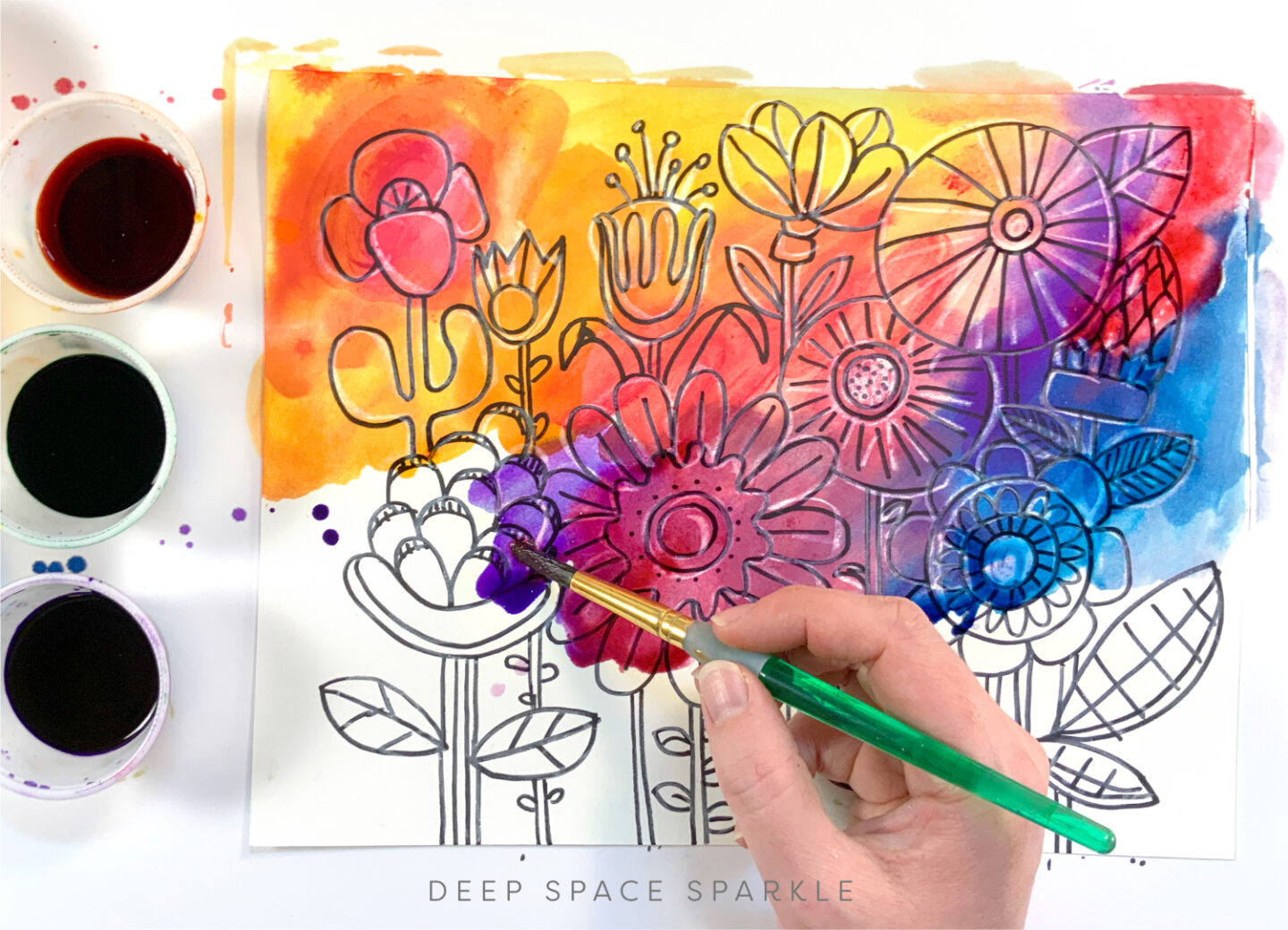 Here's a video to show the process…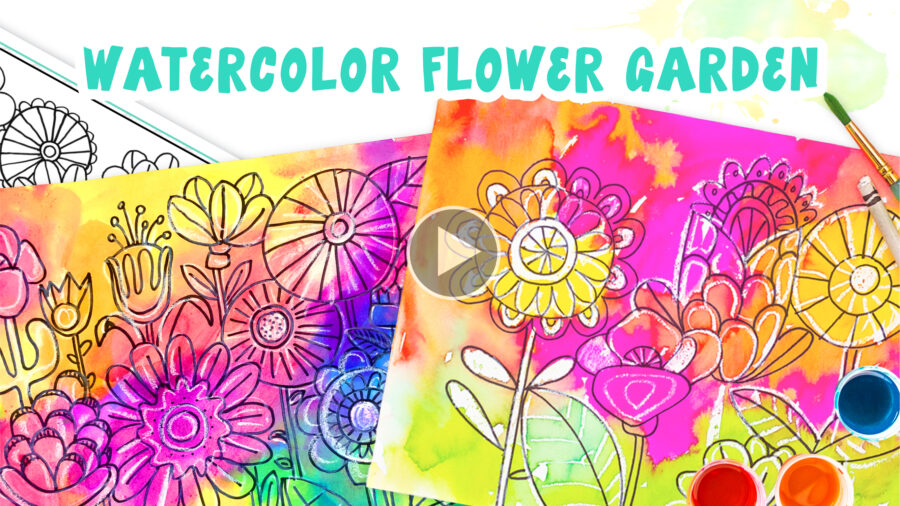 For more nature art lesson ideas for your classroom of students or children at home, click HERE.
---
Need a drawing prompt? Here's a drawing handout to download. Click on the YELLOW tab below to receive the Watercolor Flower Garden Drawing Guide. Just type in your name and email, and we'll send it straight to you!
Pin me!