As more and more schools close to accommodate public health requirements, many teachers are feeling overwhelmed at a bit at a loss for how to teach art from home.
I want to extend a complete FREE resource that Team Sparkle has put together for you. We're calling it our Emergency Sparkle Kit and it's created for YOU — to help you ride out the Coronavirus storm with kid-focused art videos, lesson handouts and activity packs to teach art at home.
Click the button below to access the FREE EMERGENCY SPARKLE KIT
I have a few suggestions on the various ways we can make art happen for our kids without being in a classroom. There are so many possibilities and the one that works for you might not work for another.
Watch the video walkthrough and Q & A on Facebook
The Tech: How to Teach Online
Because my entire business is online, I've used a variety of desktop applications and streaming services. Below are a few of my favorite apps for teaching online and sharing your screen.
The Issue of Providing Art Supplies:
As i was thinking of the limitations that parents might have with doing art projects at home, the issue of the right paper came up over and over again.
I figured that most, if not all, homes would have crayons, markers and perhaps some coloring tool of choice (no matter what the quality) but having the right all-purpose paper might be a problem.
If you're going to prep any art supply, let it be this: Easy Paper Sketchbook.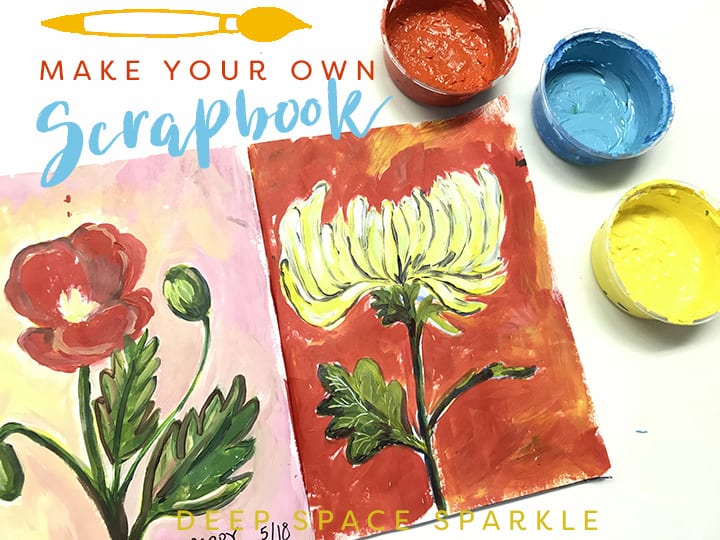 I made my own sketchbook using regular 12″ x 18″ white sulphite paper in about 2 minutes. This is by far the easiest and most cost-effective way to ensure that your students have the right paper in which to create the projects.
You can find the full instructions on how to make your own Sketchbook HERE.
If this is all you do, let it be enough. Parents are pretty amazing when it comes to rounding up art supplies for all families so don't hesitate to reach out to families in your school for assistance. You might be very surprised at how much families pull together when needed.
If every family has access to a pack of crayola markers, a black Sharpie and some oil pastels or crayons, they would be in great shape. Add some watercolor paints, and the possibilities are endless!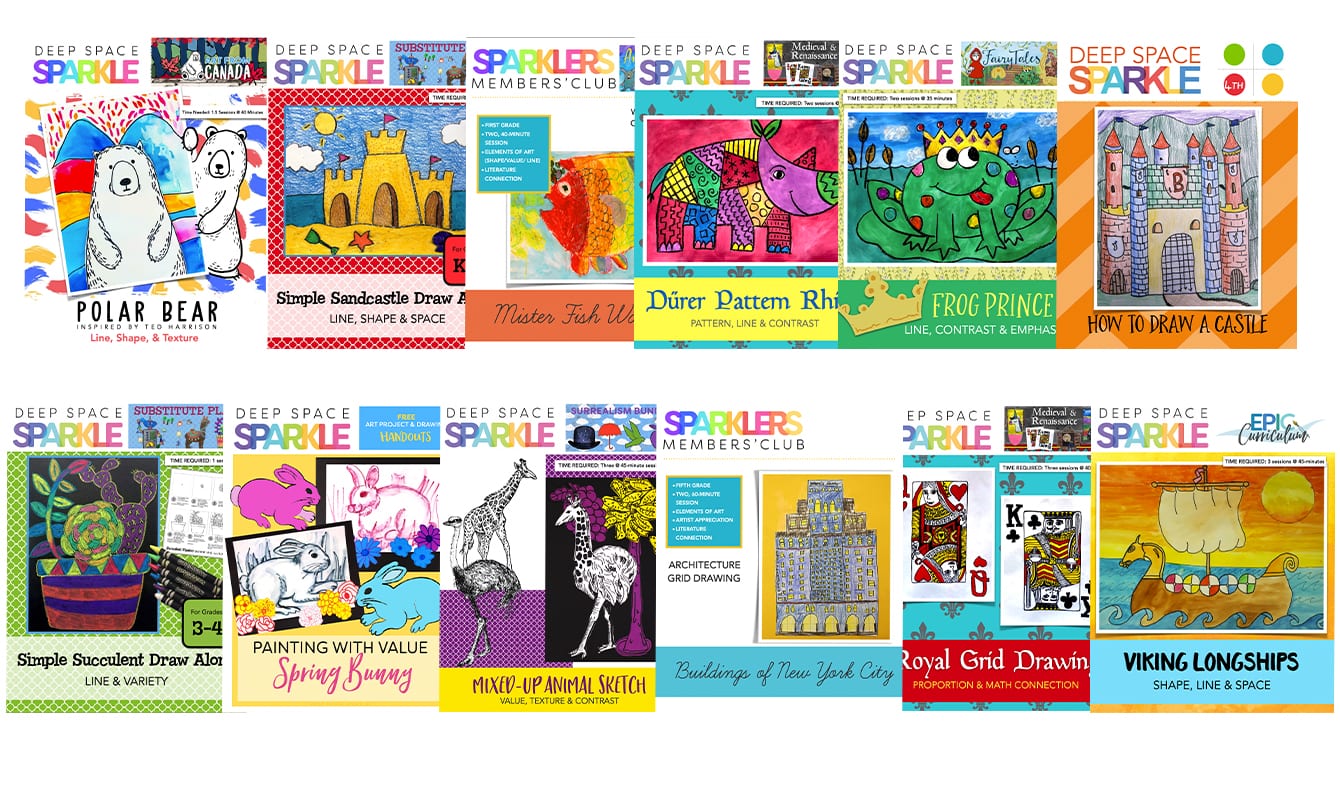 Children-focused videos and lessons
Our Emergency Sparkler Kit contains videos that are uploaded to a special playlist on our Deep Space Sparkle Youtube page. The videos were hand selected based on a minimal supplies requirement.
You can give your students access to this playlist and instruct them to download the handout or offer to photocopy the handouts for them.
Children can watch a video, download the handout and follow along.
As a reminder, we have over 200 video based lessons inside our The Sparkler Club membership that you can use to teach your students at home. While students can't have access to your membership login (that isn't advisable!) you can share your screen as the video plays. As long as you have a good internet connection, your students can watch and create. For Tech how-to's scroll up!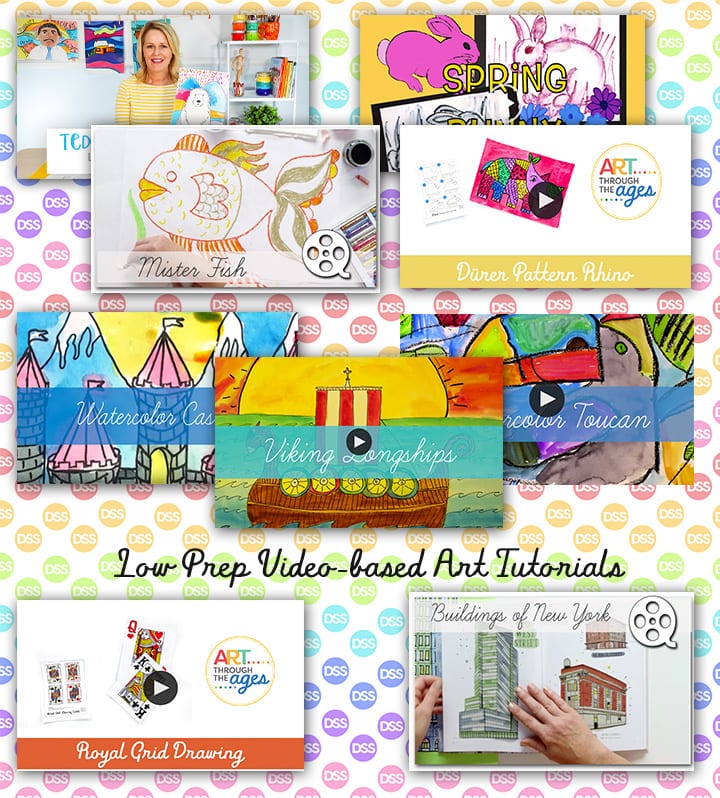 We trust you'll find a solution that helps your students learn at home whole you have fun with this brand new experience.