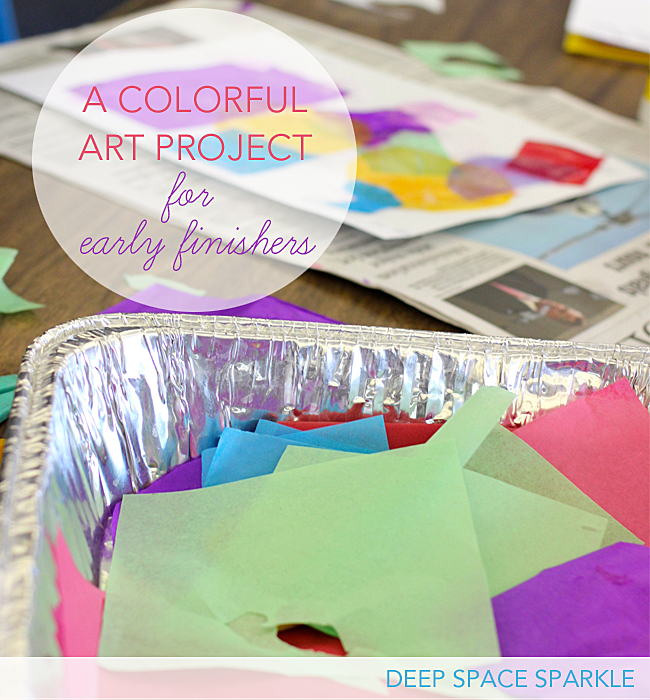 Sometimes I need a make-up day for my students to complete unfinished projects. Sounds great but there is always a group of kids whose portfolios contain all finished pieces. Wouldn't it be wonderful to have an entire class of these kids? It's not likely, so for them I like to offer a project that moves beyond typical free-choice art and allows them to create a simple art project that still teaches technique and offers creative opportunity.
Of course, for me, the prep has to be easy and the instructions crystal clear. I don't have time to offer a step-by-step lesson as I'm usually offering assistance to the kids who are finishing up projects.
This is one such project and this is all you need: 12″ x 9″ white paper, tissue paper cut into circles or squares, watered-down glue (consistency of light cream) and a flat brush.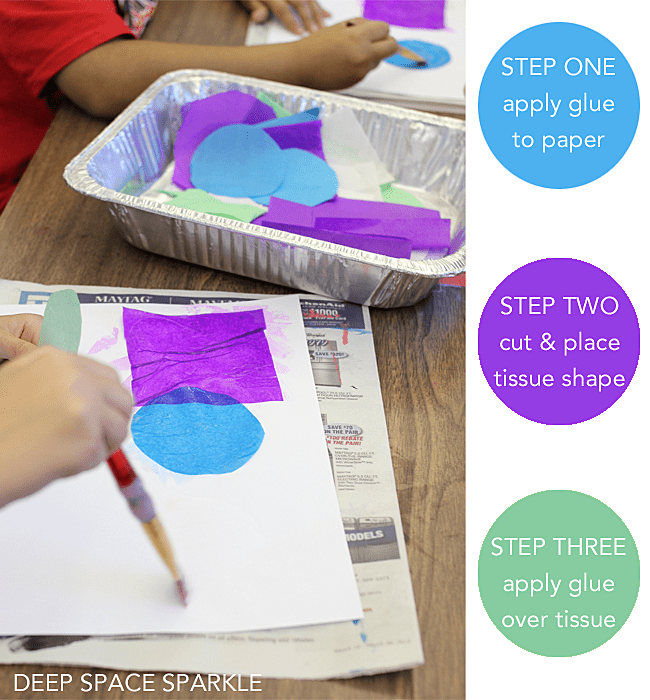 The lesson is very easy: apply glue to a small area on the paper, place tissue paper shape (pre-cut or cut by student) and brush again with the glue. I called it a "glue sandwich".
I set this lesson out for second through to fifth graders and the funny thing is that in the end, it was hard to tell the difference between the finished art.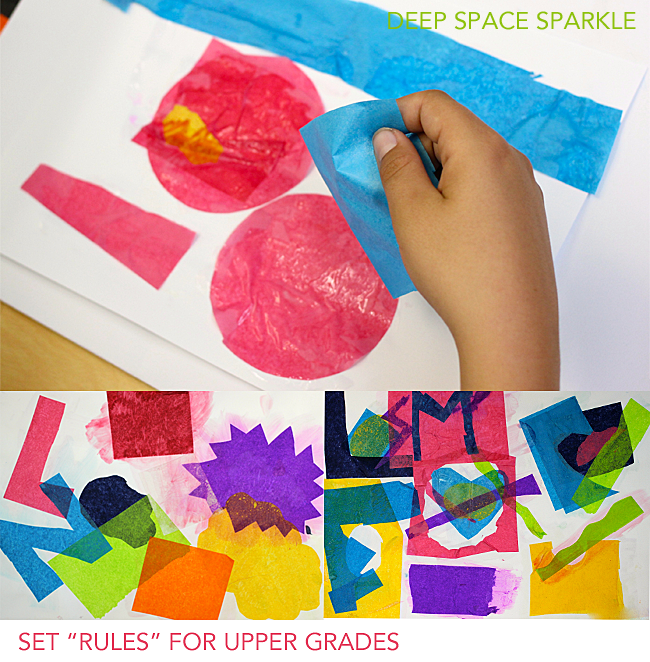 To allow for some learning, I set some perimeters for upper grade students: they needed to have 3 geometric shapes, 3 organic shapes and they needed to show repetition. Did they all do it? Nope. Some (especially the older kids) were absolutely entranced with the transparency of the tissue paper.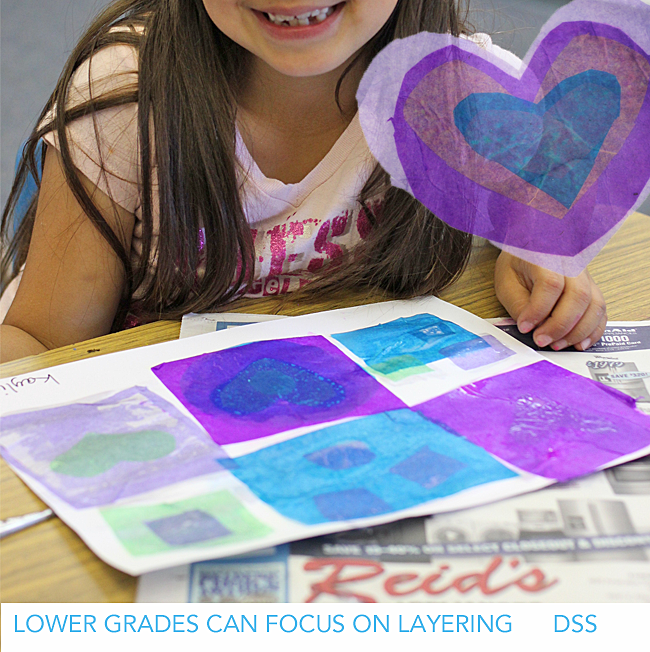 I didn't impose any rules for my second graders as I figured the applying and layering was enough. In many ways, their art was far more sophisticated than the older kids. You can see the second graders works below that feature the purple and aqua tissue papers. The older kids created the milt-jeweled colors.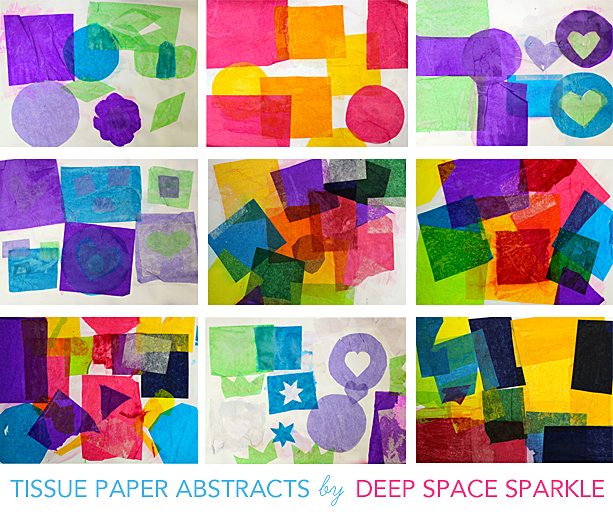 Have you done a similar project? What have you done differently?