EMILY CARR ART LESSONS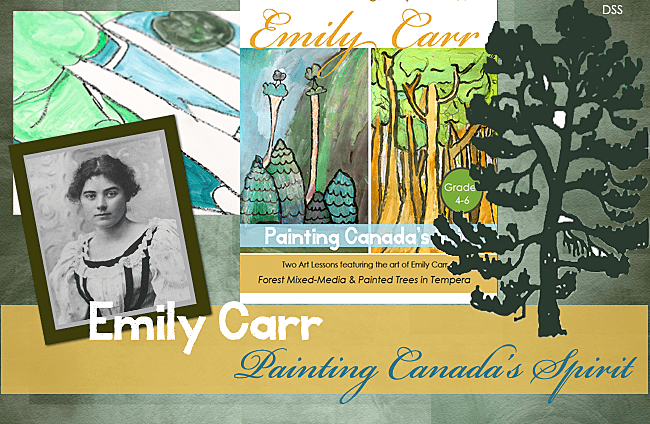 For every girl who has dreamed of paving her own path, Emily Carr's story will surely inspire. The youngest of five girls, Emily loved drawing from a very early age. Often scoffed at by her older sisters for her artistic perspective, Emily learned to do it her way. After traveling to San Francisco to study art and then to the UK and France, she eventually found her way home again to beautiful British Columbia.
Brenda, an art teacher at a private school in Ontario, Canada sent me these photographs of her third and fourth grade student's artwork. They were inspired the lesson below. Aren't they beautiful?
I don't know if you are familiar with Carr's work but she is one of my favorite artist, even ahead of some of the great masters. Her work was inspired by Canada's natural world and like many of her Group of Seven fellow artists, she let the beauty of Canada's rugged north inspired her work.
I can almost smell the moss and tree bark just looking at the children's artwork! Thanks so much for sharing, Brenda!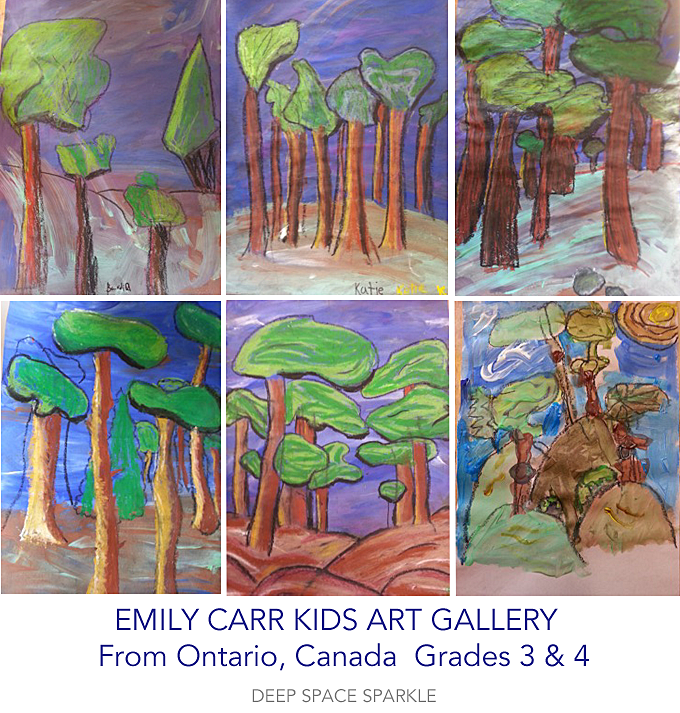 EMILY CARR LESSON
The lesson plan I developed took a few tries to get right. I wanted the students to create a dreamy, atmospheric piece that used tints, shades and perspective. Ultimately, I developed two techniques in which I thought the students could achieve this.
The two lessons I have available inside The Members Club features two techniques: tempera paint and oil pastel on black paper and tempera paint on white paper. I tried both techniques with my group of fifth grade students and was very pleased with both results.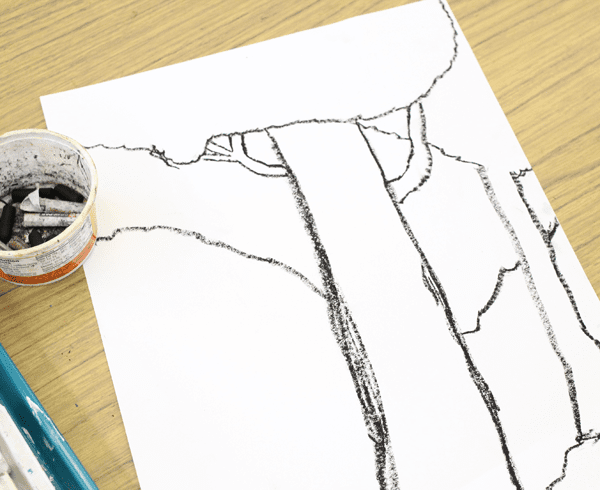 We used oil pastels to draw trees from the ground up. The children focused on a "worm's eye" view so that the bottom section of the trunk is quite large and the top tree canopy is smaller. This gives the illusion of height.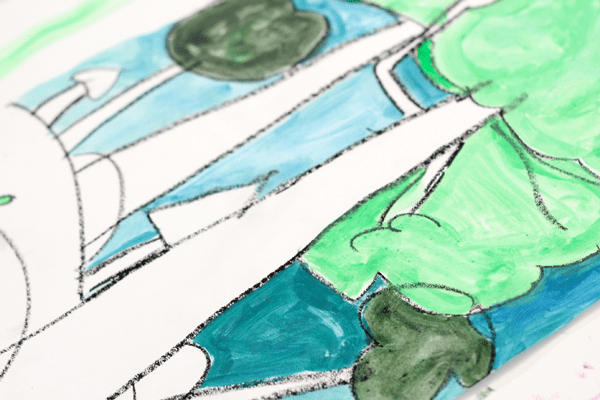 Using a combination of tempera paint and pastels, kids used shades of green and blue to create a dreamy Canadian forest.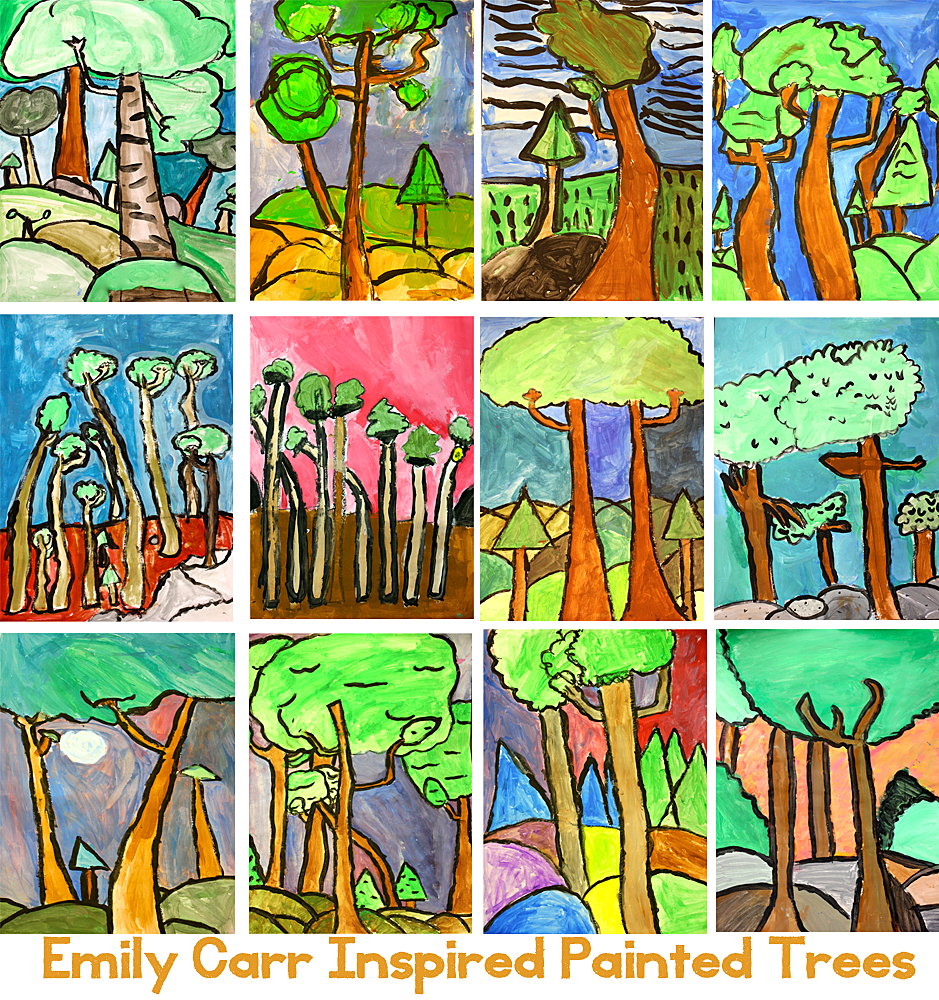 I hope you enjoy learning more about Emily and her quest to capture Canada's spirit. For another great lesson on Canadian art, click HERE for a Ted Harrison & Lawren Harris Northern Lights lesson.
---
The Members Club features two full-length lesson plans. Click HERE to learn more.