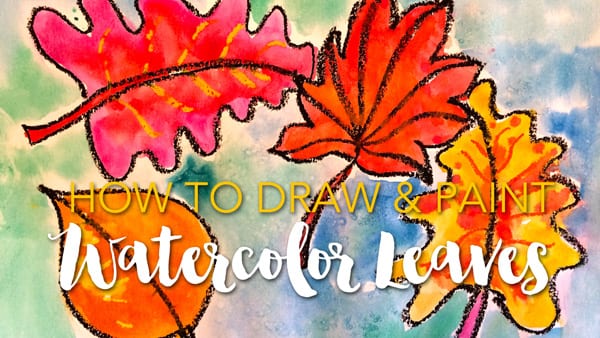 Raise your hand if Fall is your favorite time of year?
Santa Barbara doesn't experience Fall until well into November but I fake it by switching out my summer whites for long sleeves.
And just because I can't get enough of Fall and the beautiful leaves I imagine are falling in cooler parts of the country, I played around with my Faber-Castell Art Supplies and made this video for you…
How to Draw & Paint Fall Watercolor Leaves Video
Art Supplies
If you are wondering what art supplies I'm using, check out Faber-Castell's line of children's art products. I used them last Spring with all of my students and was so impressed. In this video I used the Watercolor Palettes and the Oil Pastel 12-pack. The oil pastels are the best I've ever used and the watercolors are more opaque than transparent so the effects are really brilliant.
The watercolor paper is 90-lb Canson School grade watercolor paper.
Autumn Art Activities
I picked my most popular art lessons from my last 12 years of teaching art to create a Fall Art Bundle. This bundle is for everyone who would love their students to create these cool projects but needs a bit of help.
I've broken up the projects into manageable steps, easy-to-duplicate templates and handouts that offer suggestions on how to scale the projects for both younger and older kids. Each lesson can also be purchased individually.

---
Want more lessons for your fall art activities? Download this lesson guide by clicking the yellow button below and we'll send you a PDF on How to Draw a Pumpkin!
---
You can view each lesson right here:
Watercolor Leaves Free Instructions and Watercolor Leaves PDF
Autumn Collage Free Instructions and Autumn Collage PDF
Funny Face Pumpkin Free Instructions and Funny Face Pumpkin PDF
Scarecrow Project Free Instructions and Scarecrow Activities PDF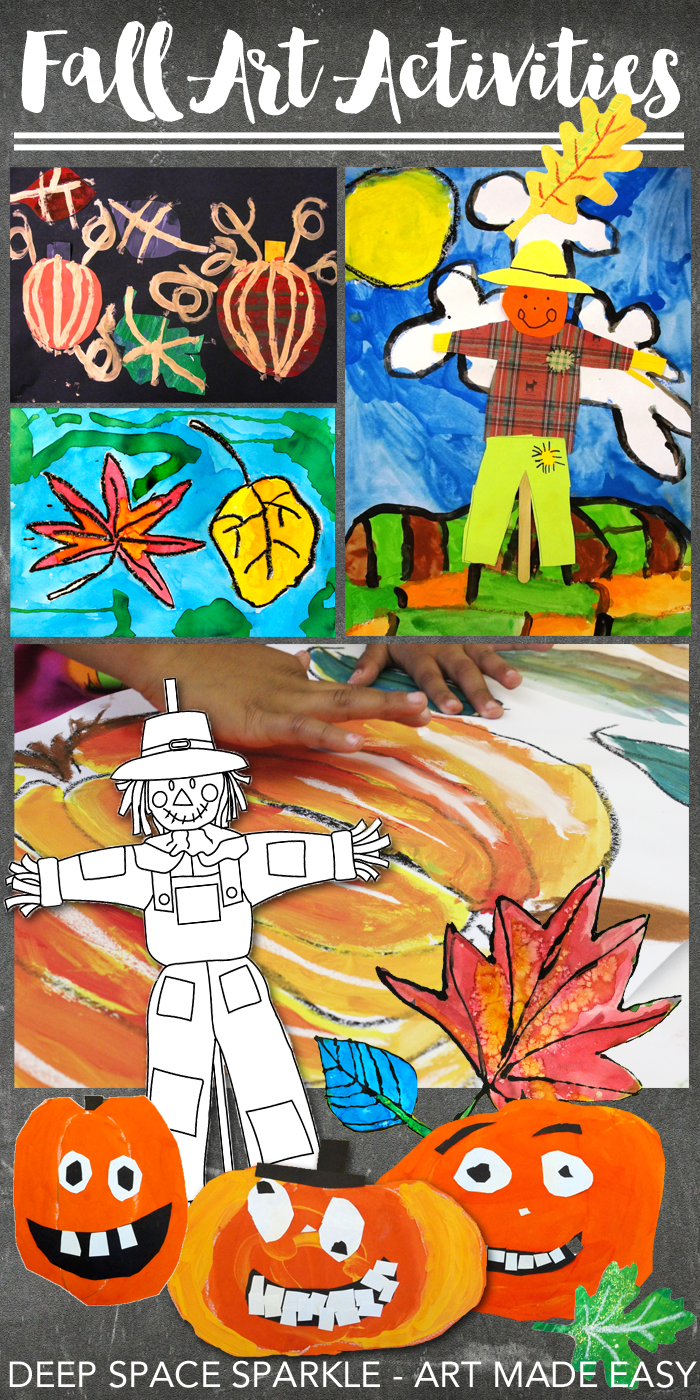 Happy Fall everyone!