How to Find Balance as an Art Teacher.
It's 5:30 PM on a Tuesday. School let out at 3:00, but the parking lot is still full and classroom lights are still on in most of the classrooms. Teachers are still there; planning for the next day, gathering resources and prepping materials.
But what if I told you that doesn't have to be you?
You can give your students a top notch art curriculum spanning the breadth of art history with lessons that will spark joy and creativity – and you don't have to spend all night at school or at home to make it happen!
Your students can be successful and you can give them your best – instead of a rushed, stressed, burned out version of yourself.
It sounds impossible, doesn't it?
But many members of the Sparklers Club have made this into their reality – spending their time where it matters; teaching and connecting with students instead of scrolling Pinterest, researching artists and writing out lengthy lesson plans.
The brand new Art Through the Ages Curriculum features 154 complete lesson plans for students in kindergarten through seventh grade and spans art movements from the Ancient World through Art From Today. The lessons are grouped into ten chronological bundles, which is an ideal complete curriculum for one school year and are aligned to the National Core Arts Standards and have Common Core alignments.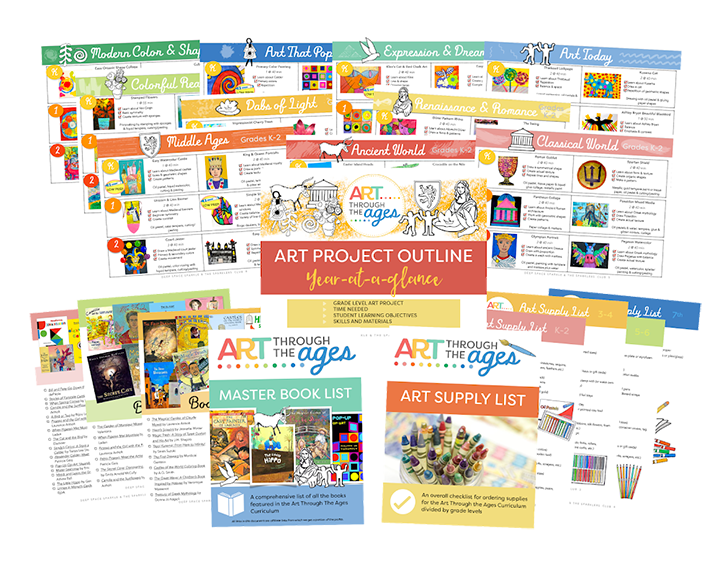 Each bundle also contains a slide deck featuring art movements and artists, resources including worksheets, artist studies and coloring pages and each and every lesson has a corresponding video featuring Patty Palmer herself. We have also compiled bundle guides for each bundle with a suggested book list and supply list to take the guesswork out of gathering resources.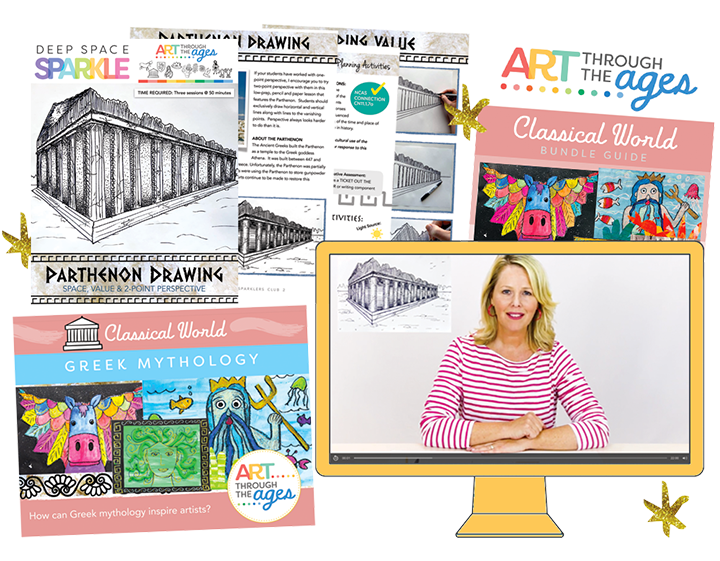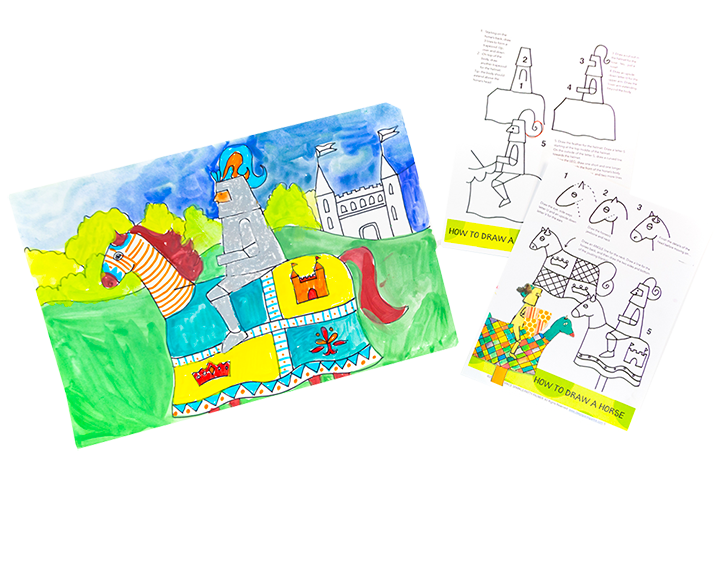 But let's be honest. As an art teacher, sometimes we feel like we have to re-invent the wheel in the name of creativity. Sometimes using someone else's ideas feels like cheating. And those sneaky, guilty feelings creep up; if I use a video featuring someone else – does that mean that I don't have what it takes to teach art? If I use a lesson plan that I didn't write – does that make me less creative?
The answer is no. Absolutely, positively no. Do history teachers feel guilty for using textbooks? No. When classroom teachers have common planning time do they feel bad for using a colleague's ideas? Nope.
Because here's the reality: the most important thing in your classroom is you. It's not the lesson plans, it's not the projects, it's you and the unique presence that you bring to your classroom.
But you can't pour from an empty cup.
It you're stressed, rushed, flustered – it will set the tone for your classroom. But, happy, rested and confident can set the tone as well.
We've designed the Art Through the Ages Curriculum as a resource for you, not only to impact your students with phenomenal content, but to improve the quality and balance of your life.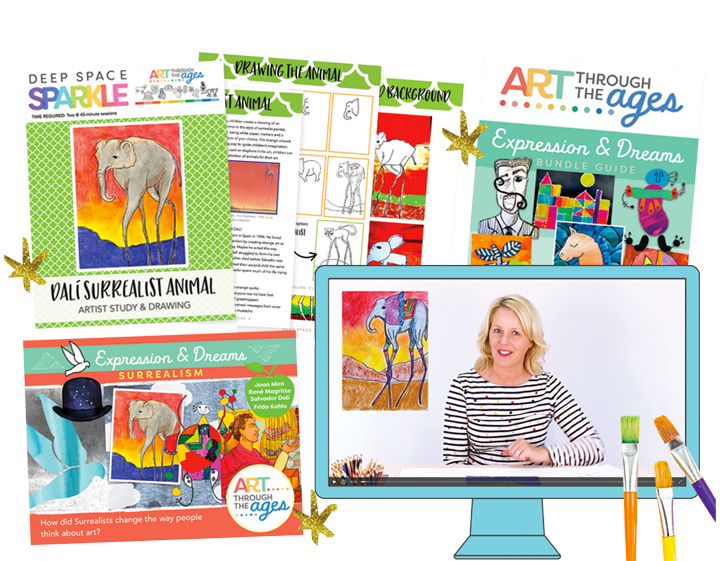 So you can spend your time where it matters; connecting with students, classroom management, and actually having free time.
The Art Through the Ages Curriculum is only available through membership in the Sparklers Club, which has open enrollment from August 22-29. If you're craving more balance in your life, come join us! Our uplifting community of art teachers from around the world are waiting for you!
We're offering free resources from the Art Through the Ages Curriculum for you to experience first-hand how this curriculum can enhance your art program.
Click the button below to DOWNLOAD a free lesson plan from the Art Through the Ages Curriculum and is used in the Middle Ages Bundle.
Here are what some members of the Sparklers Club are saying about how the membership has impacted them: Sparklers Club Success Stories
You can sign up for the Sparklers Club and gain access to the ATTA Curriculum. We truly can't wait for you to become a member and get your hands on this incredible curriculum! Click below to join the Waitlist and learn more about the Sparklers Club:

More blog posts featuring the ATTA Curriculum –
Behind the Scenes: Art Through the Ages Curriculum
More Than Just Lesson Plans: Art Through the Ages Curriculum