November kicks off National Native American Heritage Month, also referred to as American Indian and Alaska Native Heritage Month, which is a time to celebrate the rich traditions, cultures and ongoing contributions of Native Americans.
If you are like me, you probably feel encouraged by the sort of wave happening where compassion and culture not only inform but also help connect one another.
More and more people seem to be opening up and sharing their stories, individual histories and traditions on a larger scale and as tough as these last few years have been, I am inspired by the amount of advocacy and community that has taken shape.
When I first came across award-winning Indigenous illustrator Michaela Goade, I was taken away by her whimsical illustrations and artistic style and knew that I had to share her work. Her beautiful, carefully placed layers of watercolors speak for themselves. Goade is native to Alaska and a part of the Tlingit and Haida Indian Tribes.
As I dug a bit deeper into her work, I was struck by this book, which won Goade the Caldecott Medal in 2021, making her the first Indigenous illustrator to receive the honor. The cover alone is powerful and the imagery is something that kids can immediately connect to.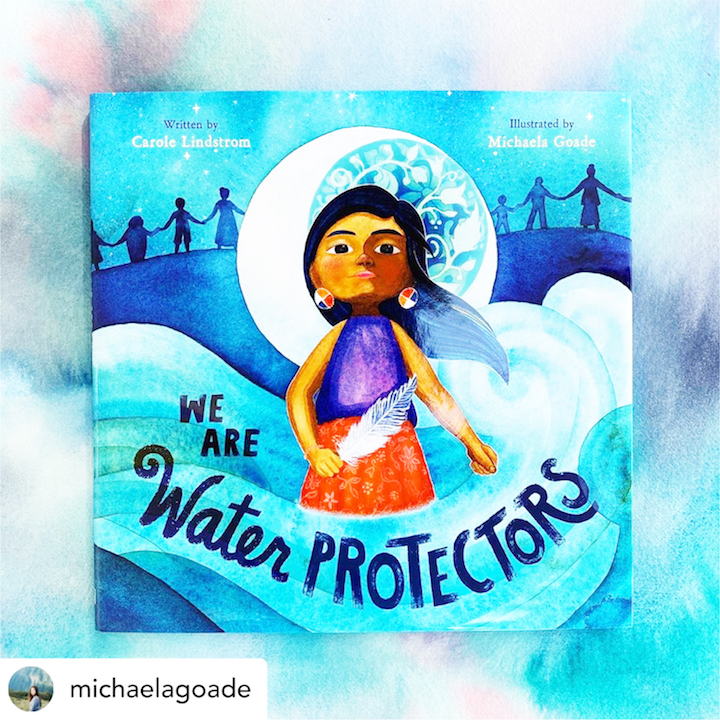 We Are Water Protectors was illustrated by Goade and written by Carole Lindstrom, who is Anishinaabe/Metis and is tribally enrolled with the Turtle Mountain Band of Ojibwe.
The story demonstrated the importance of protecting our environment, traditions and community. Goade brings each page to life with sweeping landscapes, designs and bold colors that swirl and melt together.
One of my favorite parts of the book is on the final page, where Lindstrom includes the "Earth Steward and Water Protector Pledge" that you can read out loud to your class. It's a short poem that talks about protecting all living things, the water and the Earth by treating them with "kindness and respect."
Helping children learn about cultures, experiences and emotions communicated through art is something that we, as art teachers get to do.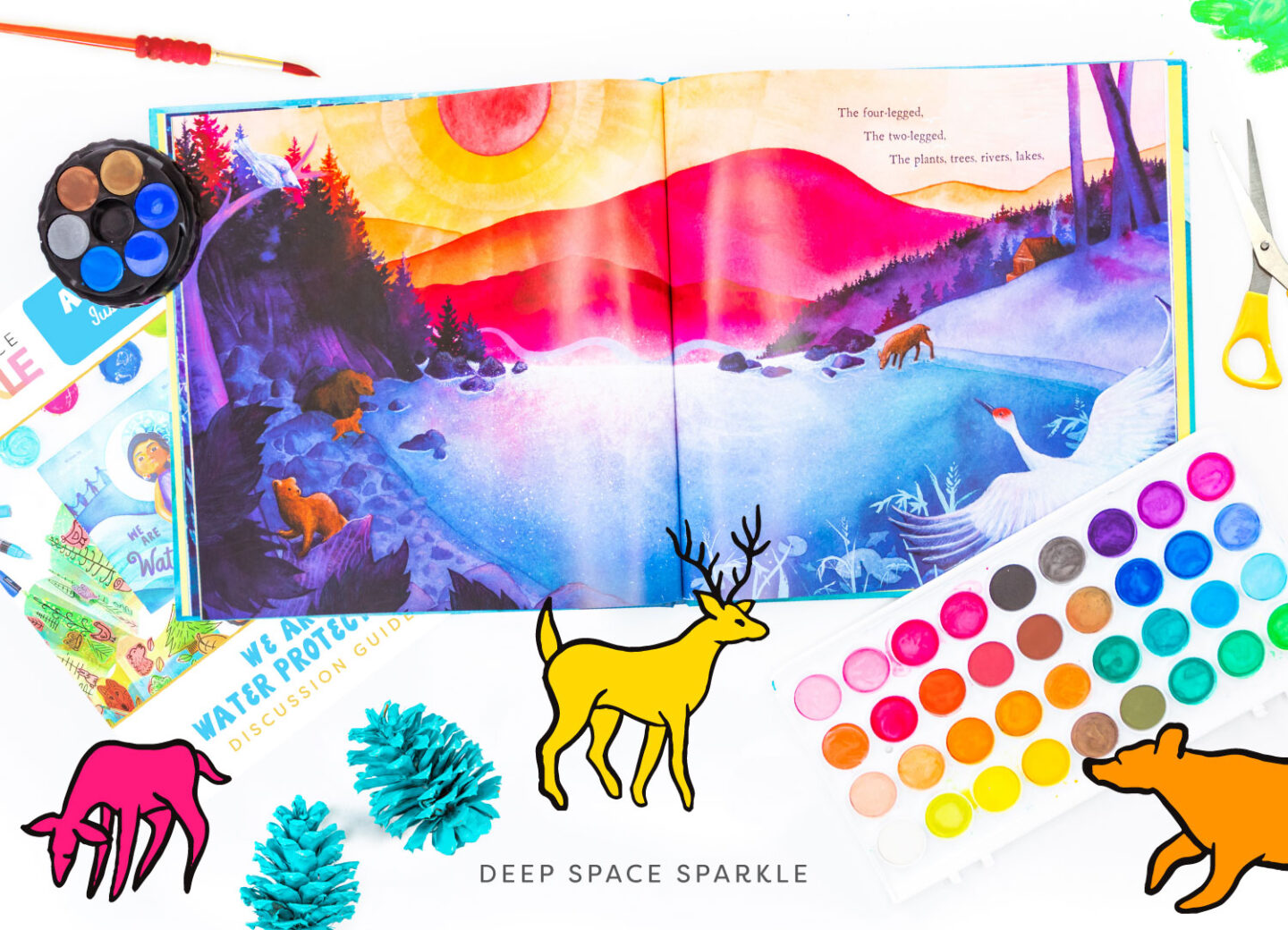 When reading We Are Water Protectors, students come face to face with the ongoing issues of the Dakota pipeline and what they mean especially to Native communities. Increasing this awareness, not only helps students build connections but also cultivate empathy.
To help get you started with this, we've included a book discussion guide below. Each question is meant to promote mindfulness and assist students in processing the story while promoting respect for cultural traditions and environmental stewardship as presented in the story.
Another way that I have celebrated this month in my classroom has been by pairing We Are Grateful: Otsaliheliga, written by Cherokee author Traci Sorell and illustrated by Franne Lessac with a project. In this book, Sorell offers a glimpse into Cherokee culture and the Cherokee expression of gratitude for things throughout each season of the year. Read about it more here.
We hope that you can use these resources during National Native American Heritage Month or at any other point in the year to introduce your students to an amazing Indigenous author and illustrator, generate important conversations in your art room and create meaningful artwork throughout the process.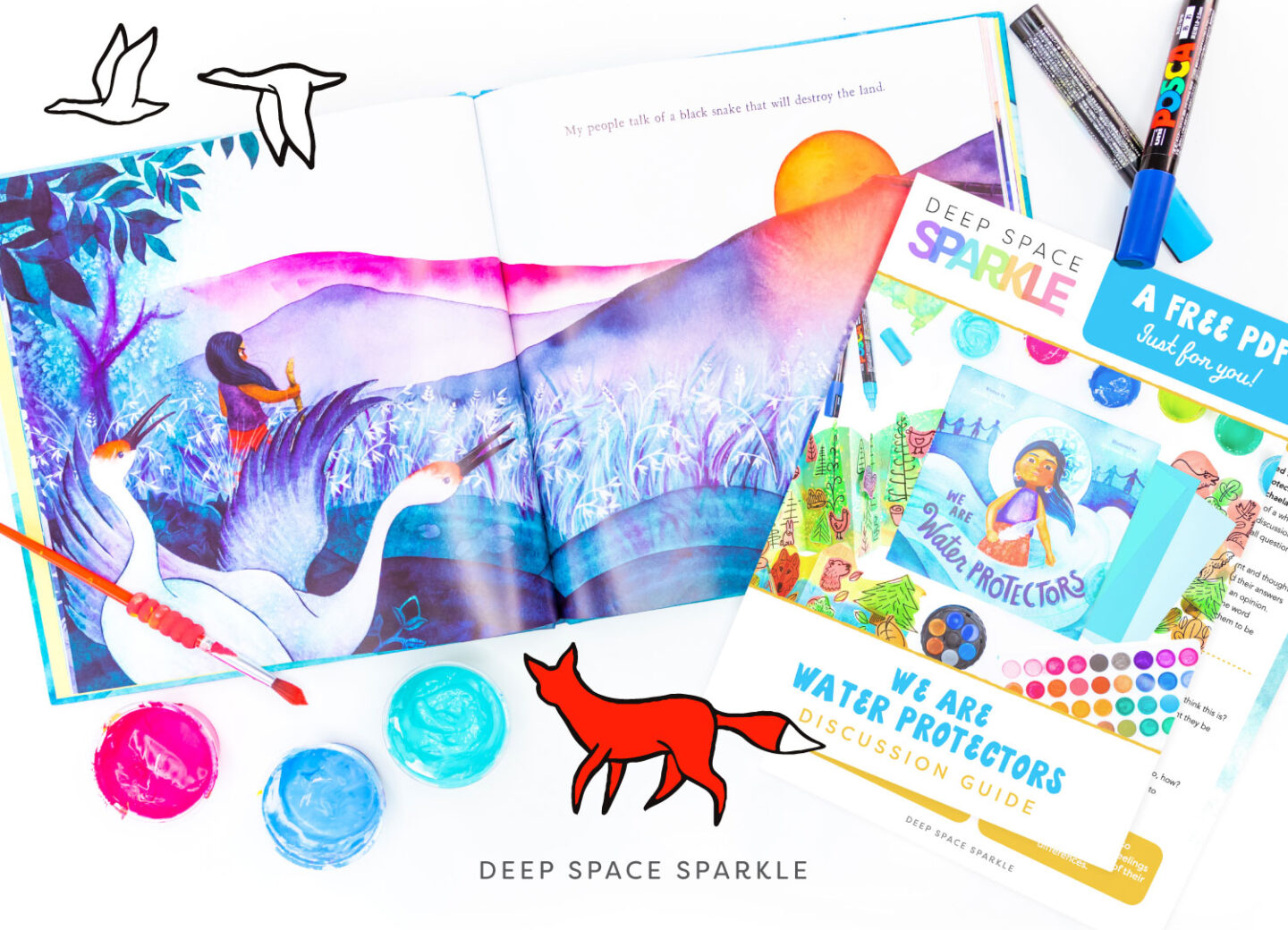 Not a Sparkler? Join the waitlist here and learn more.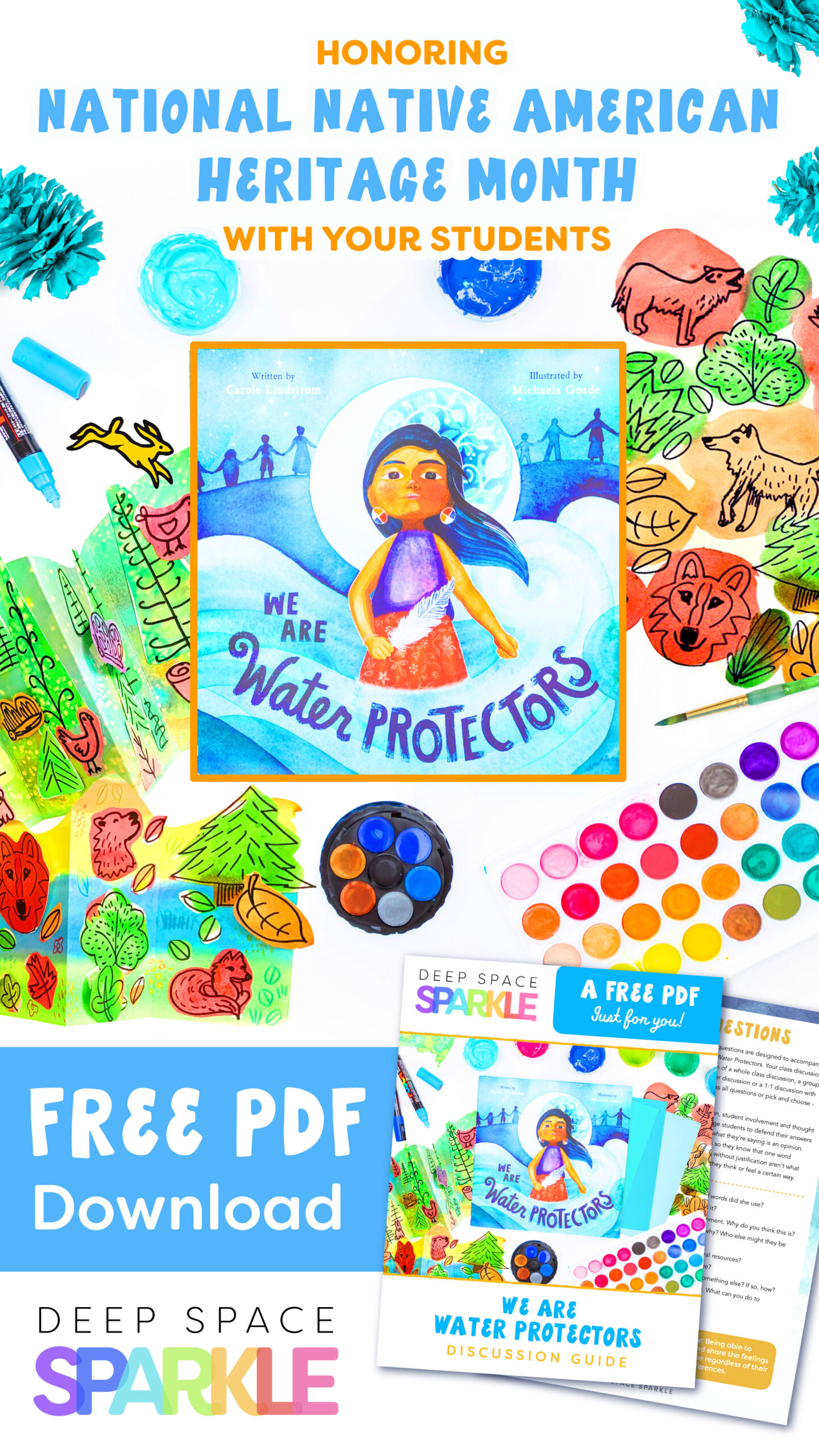 ---