This November marks the 30th anniversary of Native American Heritage Month – a time to pay tribute to the ancestry and traditions of Native Americans. As tough as this past year has been, the amount of advocacy and community is something that I've never seen before.
There's a sort of wave happening where compassion and culture are being used to connect one another. People are opening up and sharing their stories, their history and traditions on a larger scale.
When I first ran across indigenous artist Michaela Goade, I was taken away by her whimsical illustrations and artistic style. Shes uses paint and beautiful, carefully placed layers of watercolors to tell her story. Michaela is native to Alaska and a part of the Tlingit and Haida Indian Tribes.
As I dug a bit deeper into her work, I was struck by this book. The cover alone is powerful and the imagery is something that kids can immediately connect to.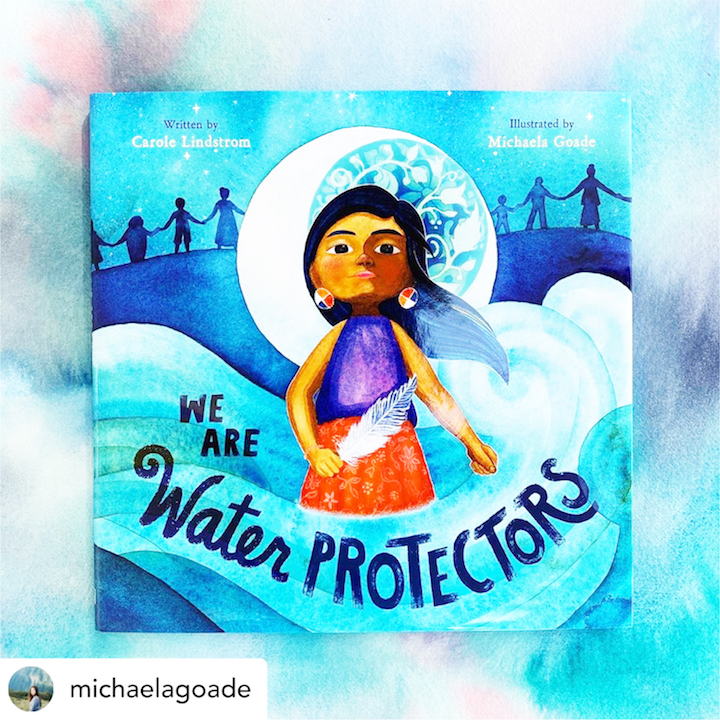 We Are Water Protectors was written by Carole Lindstrom, who is part of the Ojibwe tribal band. The story goes through the importance of protecting our environment, traditions and community. Michaela Goade brings each page to life with sweeping landscapes, designs and colors that swirl and melt together.
One of my favorite parts of the book is on the final page, where Lindstrom includes "A Earth Steward and Water Pledge" that you can read out loud to your class. It's a short poem that talks about protecting all living things, the water and the Earth by treating them with "kindness and respect."
Helping children learn about culture and the emotions behind art history is something that we, as art teachers, get to do. The main theme of this reading is the ongoing issues with the Dakota pipeline and what that means to the native communities.
You can use this handout to have discussions about the Native American culture, and the importance of respecting the land and taking care of all forms of life.
This is meant to help your students understand the purpose of the book. Each question is meant to promote mindfulness and allow them to process the story and promote empathy for cultural traditions and the well-being of the environment.
PROJECT PAIRING: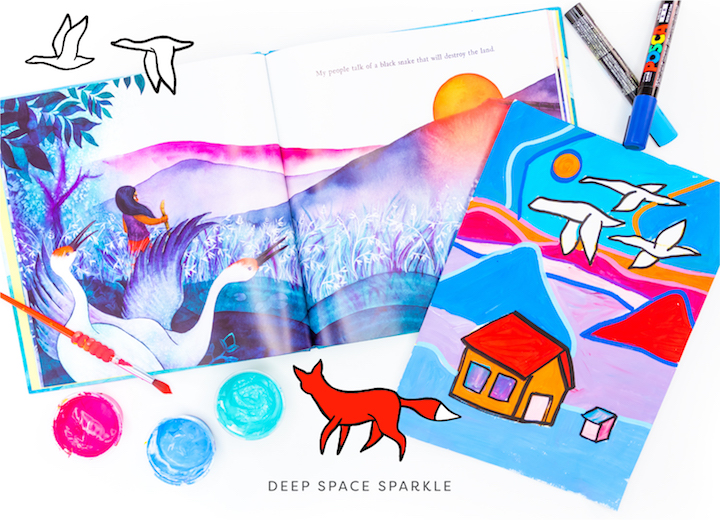 Canadian artist Ted Harrison has a similar way of layering mountains and incorporating North American wildlife. Harrison was moved by the Yukon's way of life and their reverence for nature. If you're looking for a lesson idea to go along with this book, try Ted Harrison's paintings of the Yukon. Both artists have an amazing way of merging cool and warm tones.
Teacher Tip: Instead of paint pens and tempera, try crayons, watercolors and markers as an easy (and affordable) alternative to the original Harrison lesson.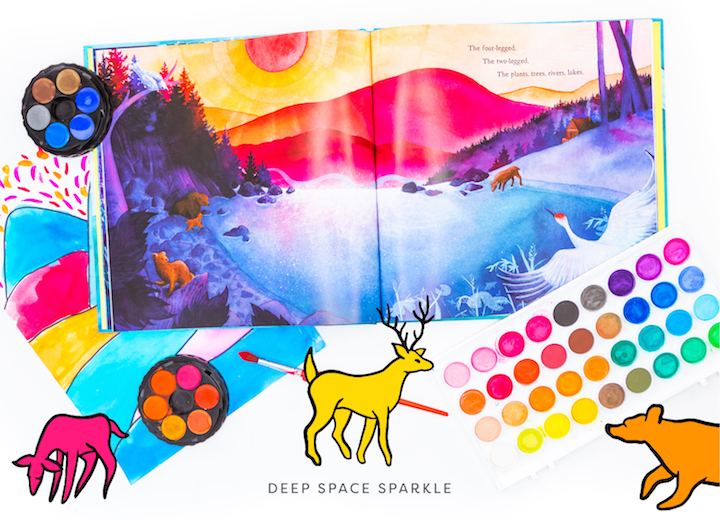 You can find another Ted Harrison Inspired Landscape that uses a similar style with a polar bear here.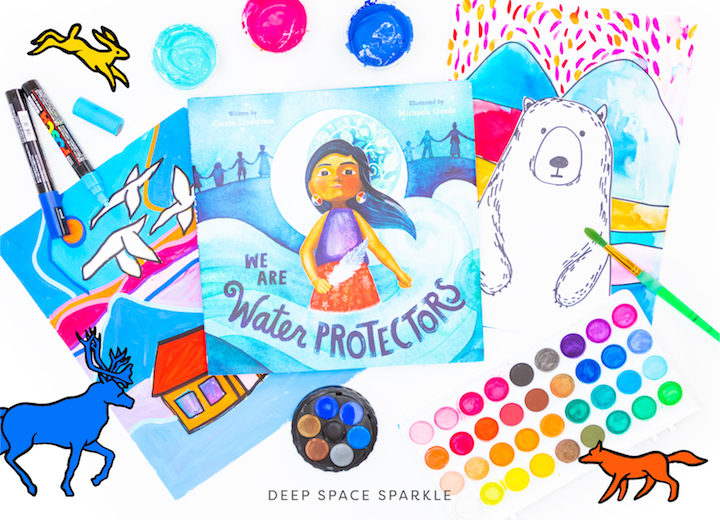 To celebrate Native American Heritage Month and accompany the book, we've included a helpful discussion handout for you below.
I hope this resource allows you to have important conversations in your art room and create beautiful artwork in the process.
CLASS DISCUSSION TOPICS:

Written by Hannah Barbaria – Community Manager & Creative Connector
---