In the United States, the month of November marks a specific opportunity to pay tribute to the ancestry and acknowledge contributions of American Indians and Alaska Natives – Native American Heritage Month. We hope that you can incorporate and recognize the rich history, culture and tradition of Indigenous peoples throughout the year, too.
One of the ways that I have celebrated this month in my classroom has been by pairing a children's book by an Indigenous author with a project. Not only does this illuminate the author's voice but can also help foster empathy and awareness.
One book that I recently picked up was We Are Grateful: Otsaliheliga, written by Cherokee author Traci Sorell and illustrated by Franne Lessac. In this book, Sorell offers a glimpse into Cherokee culture and the Cherokee expression of gratitude for things throughout each season of the year.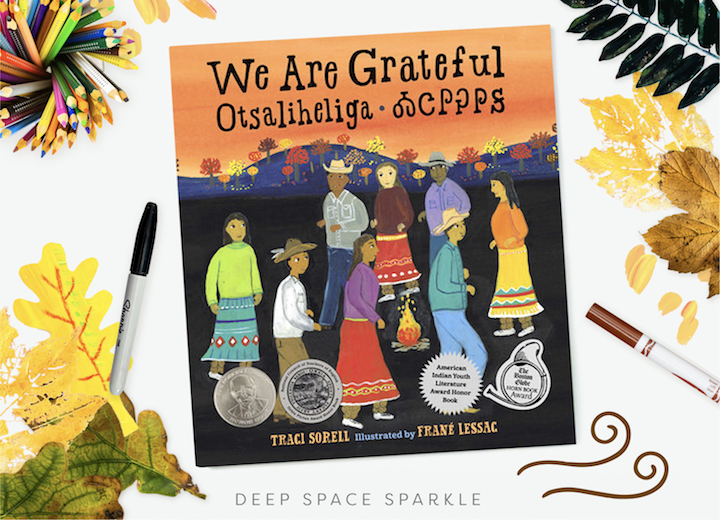 To show the progression of seasons, a changing tree is featured on nearly every page. Sorell also includes an interactive element within the book by incorporating words from the Cherokee language for readers to practice saying.
Our recent blog post Celebrating Indigenous People's Day, includes a list of some of our favorite books by Indigenous authors that you can check out, and if you are a Sparkler — we have just added some new lesson into the America the Great Bundle like our "We Are Grateful" project below. Click HERE to sign up for the Sparklers Club waitlist if you are interested in joining.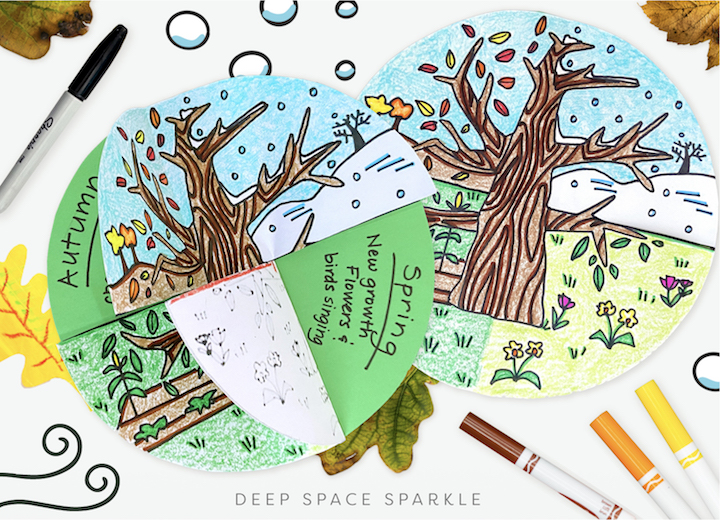 While November can be a time of gratitude and reflection for many, We Are Grateful has inspired me to take a more frequent and broader approach. Won't you take a moment each day to reflect upon not only the struggles but also the things around you that are so special along with me? Otsaliheliga!
What better way to show the seasons changing than by pairing beautiful fall foliage! The Falling Leaves Art Project would make a great pairing with the book We Are Grateful: Otsaliheliga.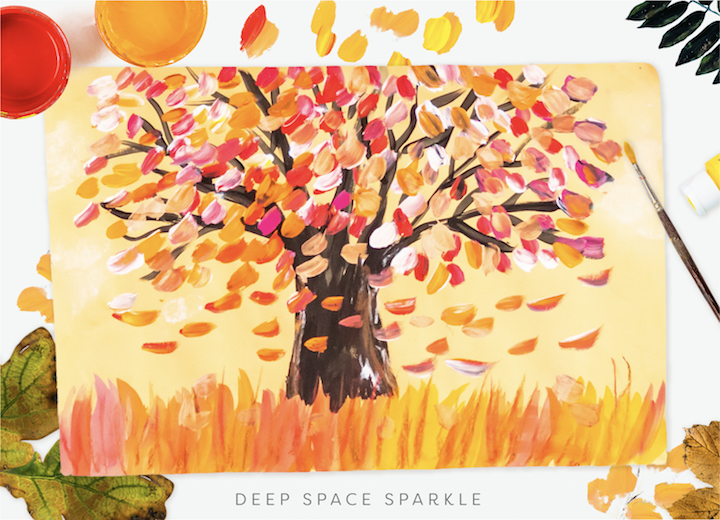 Already looking ahead to Spring? No worries! You can use this lesson any time of the year. The tree can be easily adapted to reflect another season by simply changing the colors of paint.
Double-loading the paintbrush is such a quick, fun way to create the most magical color combinations. I hope that you are able to give it a try!
This post was written by Team Sparklers' Creative Team member, Mabre!

Pin me!