October 11th is observed as Indigenous Peoples' Day in the United States. Indigenous People are those who are native to a specific place, or in other words, lived in a place before others, such as settlers arrived. Other countries recognize this day on different dates.
Despite where yours may fall on the calendar, we wanted to take a moment to share a few of our favorite books written by Indigenous authors that you can read with your students to illuminate Indigenous voices today or any other point during the year.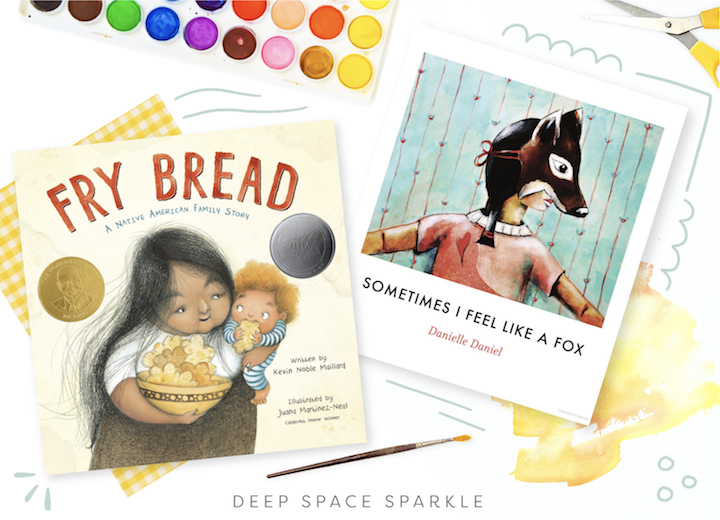 Fry Bread: A Native American Family Story by Kevin Noble Maillard
Written by a member of the Seminole nation, Fry Bread is about much more than just it's delicious namesake. Following a family's process of creating fry bread, we learn about the ties that connect their modern lives and traditions with those of the past and how they all intertwine.
Sometimes I Feel Like a Fox by Danielle Daniel
Métis author/illustrator Danielle Daniel shares an introduction into Anishinaabe culture with her beautiful illustrations and poetic descriptions of different animals and their characteristics in the book Sometimes I Feel Like a Fox. Written to help connect her own son to his Indigenous heritage and the significance of totems, this book can help guide all children to learn new things about themselves.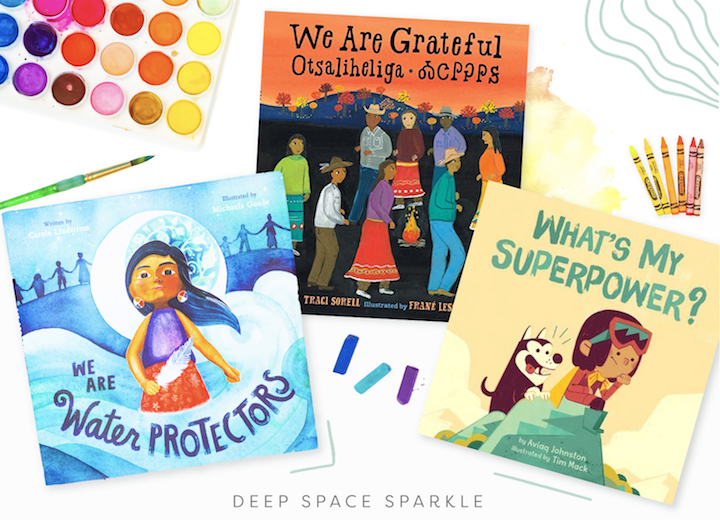 We Are Grateful: Otsaliheliga by Traci Sorell
In the book We Are Grateful: Otsaliheliga, author and member of the Cherokee nation Traci Sorell offers a glimpse into Cherokee culture while encouraging the expression of gratitude for things throughout the year. Sorell even includes words from the Cherokee language for readers to learn. This book inspires us to take a moment each day and reflect on not only the struggles but also the things around us that are special.
What's My Superpower? By Aviaq Johnston
Nalvana, a young Inuk girl begins a quest to find her superpower after realizing that her friend Davidee has super speed. As she points out and celebrates each of her friends' superpowers, she becomes increasingly worried that she will never be able to figure out her own superpower. She wonders; does she even have one? Her mother helps her to realize that her superpower was there all along; she is super at making others feel good about themselves. A lesson on finding your strengths, as well as building up others, this book is great read for younger students.
We Are Water Protectors by Carole Lindstrom
Anishinable/Métis author Carole Lindstrom is a proud member of the Turtle Mountain Band of Ojibwe. We are Water Protectors conveys the urgency and importance of protecting our water and environment as well as traditions and community. Illustrator Michaela Goade, a member of Tlingit and Haida Tribes of Alaska, brings each page to life with sweeping landscapes, designs and colors that swirl and melt together. Together, they urge readers to stand up and protect all living things by treating them with kindness and respect.
You can use this downloadable handout below to have discussions about the Native American culture, and the importance of respecting the land and taking care of all forms of life.
This is meant to help your students understand the purpose of the book. Each question is meant to promote mindfulness and allow them to process the story and promote empathy for cultural traditions and the well-being of the environment.
For more blogs about Indigenous Peoples' Day and honoring Native Americans, visit:
Honoring National Native American Heritage Month
Book Suggestion and Project Pairing to Honor National Native American Heritage Month
Pin Me!