From September 15th to October 15th, we celebrate National Hispanic Heritage Month. It's a great opportunity for art teachers and students to dive into the cultures and traditions of Spain, Mexico, and parts of Central America, South America, and the Caribbean.
This month at Deep Space Sparkle, we're highlighting some of our favorite contemporary artists that you can share with your students.
Each of these artists has an inspiring way of creating vibrant works of art while still nodding to the rich history of their culture, blending their modern perspective with mesmerizing colors and themes.
Learning about contemporary artists is a crucial part of elevating your art program. This allows for discussion and learning artists' interpretations of the world around them, and it shows students that art is an inspiring, ever-changing, living force.
There is something innately engaging and magical about introducing students to artists who are currently living, creating and finding success in the art world.
Having access to modern day artists will inspire your students to see what's possible if they want to pursue an art career of their own, and to start thinking about the colors and traditions they can relate to from their own families.
Team Sparkle create a PDF guide on Using Art Criticism with your students. Click on the button above to download your guide.
Contemporary Hispanic Artists your students will love:
1. Lourdes Villagomez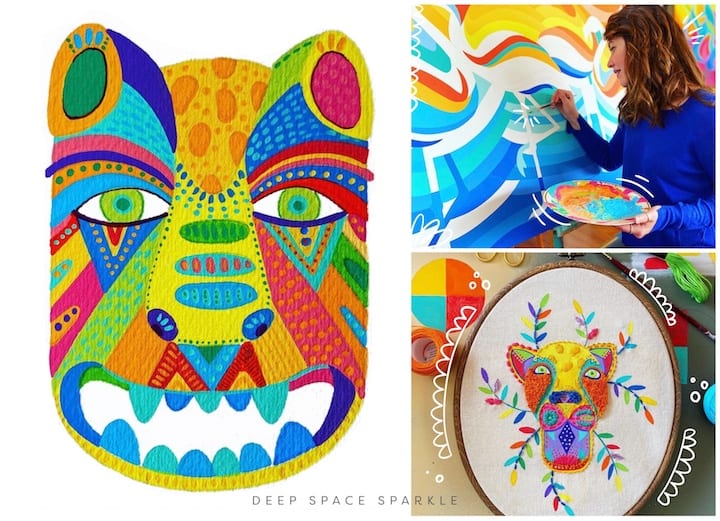 Photo Credit: @lourdes_villagomez
Lourdes Villagomez is a Mexican contemporary painter and muralist. She uses striking, bright colors and combines her Mexican heritage into her artwork by using traditional images and folklore. Villagomez often uses catrinas in her imagery, which are traditional female skeleton figures, as well as sugar skulls, which are popular iconography used in Día de los Muertos celebrations in Mexico.
Draw inspiration from Mexican themes like Villagomez with these lesson ideas:
– Mexican Folk Art: Symmetrical Floral Designs using Markers
– Sugar Skulls & Day of the Dead Art Ideas
2. Lichi Prieto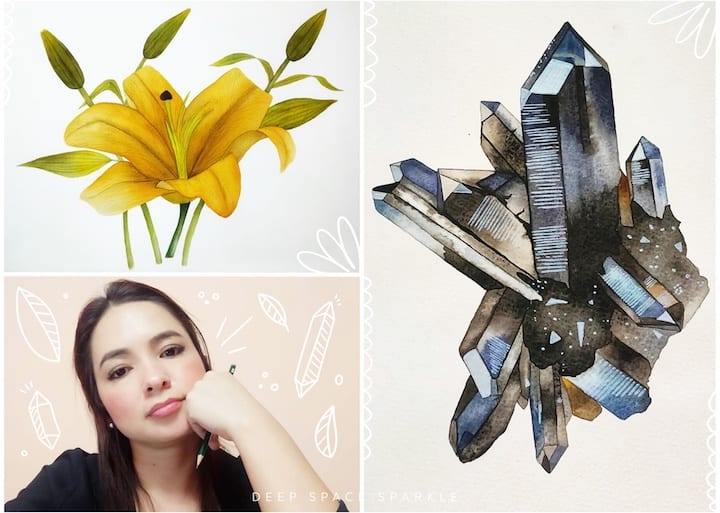 Photo Credit: @lichi.prieto
Lizeth Preito, who goes by Lichi on Instagram, is a Peruvian watercolor painter. Her paintings typically include natural elements and motifs like faceted minerals and florals. She paints watercolor as a hobby, and as a way to connect with both herself and nature.
Create crystals and geodes like Prieto's with the full lesson plan: Gems & Rocks Lesson Plan
Paint watercolor flowers like Prieto with this lesson: Easy First Day Art Project
3. Quinn Antonio Briceño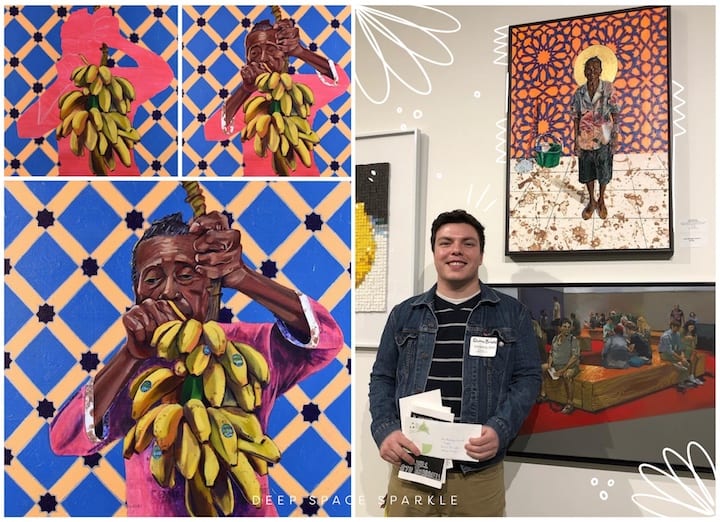 Photo Credit: @qbricenoart
Quinn Antonio Briceño was born in Nicaragua, but is now based in St. Louis, Missouri. His artwork draws from his life experiences growing up in both Nicaragua and the United States and his creations encapsulate his search for identity and finding balance between both backgrounds. He paints with acrylics and creates traditional Nicaraguan tile patterns and natural stains from different beans to pay homage to his heritage.
Create expressive portraits like Briceño with this lesson: Emotion Portraits
4. Alejandro Robles Barba (Ale RB)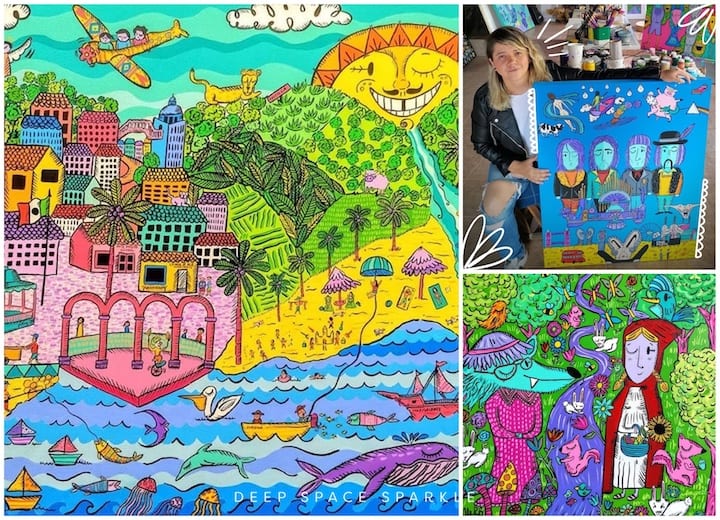 Photo Credit: @alerb_art
Alejandra Robles Barba, also known as Ale RB, is a Mexican painter who first discovered her passion for painting at the age of sixteen. Her paintings are characterized by her colorful and playful style in which she aims to translate social and spiritual awareness, and joy.
Paint bright, bold and colorful paintings like Barba with this lesson idea: James Rizzi Art Lessons
Be sure to take some time this month to introduce your students to the amazing artwork the Hispanic community, both past and present, have contributed to the world of art.
Do you have other artists you're celebrating NHHM with? Share your suggested artists in the comments below!