Day of the Dead is a Mexican holiday celebrated on November 2nd. The holiday focuses on the gathering of family and friends to pray for and remember loved ones who have died, and help support their spiritual journey. In Mexico, Dia de Los Muertos is a National holiday. Sugar skulls are often used to decorate the this holiday.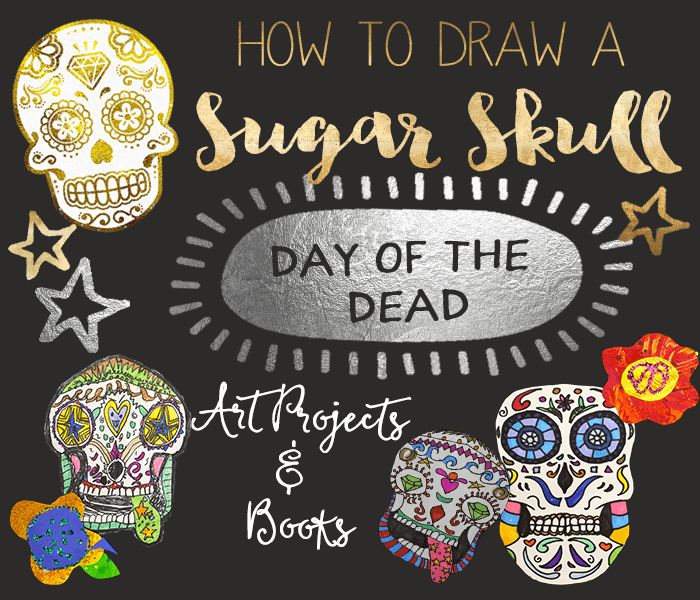 Families build private altars honoring the deceased and decorate with sugar skulls, Catrina dolls and marigolds. Many communities in the United States celebrate Day of the Dead, including my own hometown, Santa Barbara. Drawing and painting Sugar Skulls has become a very popular art and classroom activity, not only for the kids, but for me.
I'm totally obsessed with the color of this holiday and I love the whole idea of celebrating and honoring our loved ones who have passed.
One of my favorite lessons to do with older kids (grades 4-7) is to draw a sugar skull. I used a symmetry techniques with my 5th graders but quite honestly, it can be a bit time consuming and a little confusing if you aren't familiar with the process.
Instead, I created a drawing handout which explains how to draw a sugar skull by using reference points. This is a fantastic drawing technique that can be use with any type of object but is particularly good with round shapes.
Take a look! This quick video shows how to draw and paint a sugar skull WITHOUT using a template. The choice is up to you based on your classroom of students. If you prefer the drawing guide, scroll below and click the download image to access a free sugar skull PDF.
---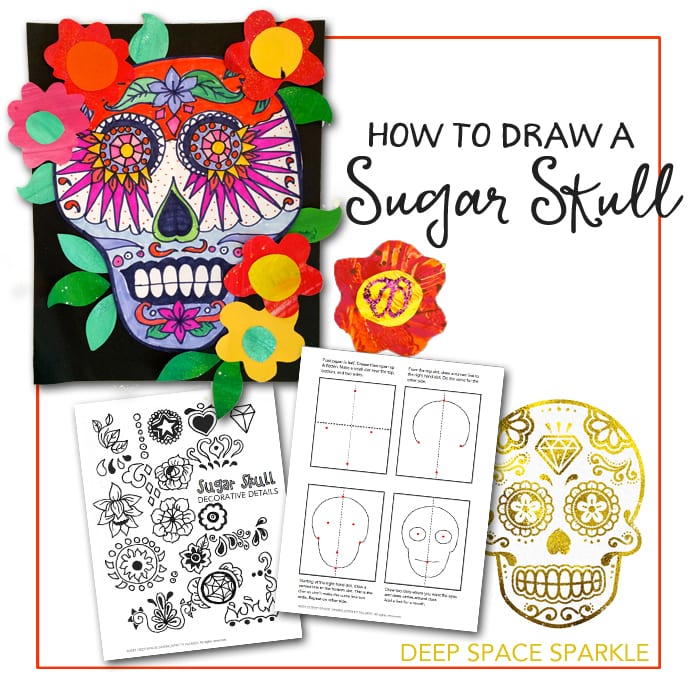 Day of the Dead Picture Books
Surprisingly, there are few picture books on the market that detail this colorful celebration but I've used a few of these with my art projects.
The Day of the Dead/El Dia de Los Muertos
Clatter Bash! A Day of the Dead Celebration
The Dead Family Diaz
Festival of Bones
*This post has affiliate links
---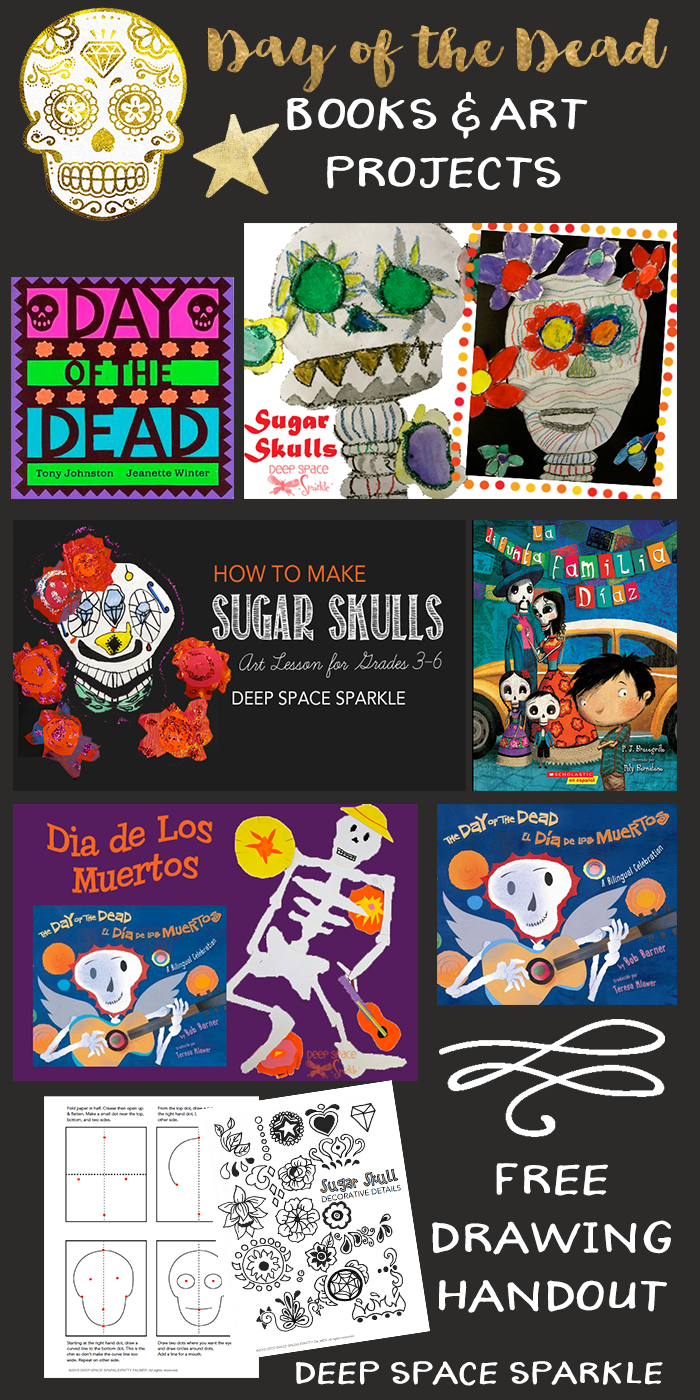 Here are a few Day of the Dead Art Projects for you to try:
Torn Paper Calaveras (skeleton) with Marigolds
Sugar Skull Collage with oil pastels and paint Perfect for grades 1-3
Sugar Skull Drawing with markers and painted paper flowers Perfect for grades 4-7
Day of the Dead Calaveras Drawing Project Perfect for grades 1-4
---
Your turn….
Do you celebrate Day of the Dead? Have you done a Day of the Dead art project with your students or kids? I'd love to hear how you celebrate Dia de los Muertos.
Share your ideas…